Power Amplifiers
DS-AMP Digital Series Amplifier
The DS-AMP by Notifier is a digital series system that provides bulk amplification to a Digital Voice Command (DVC) system.
Overview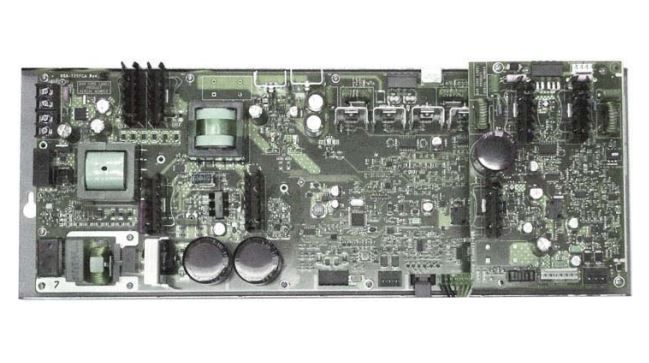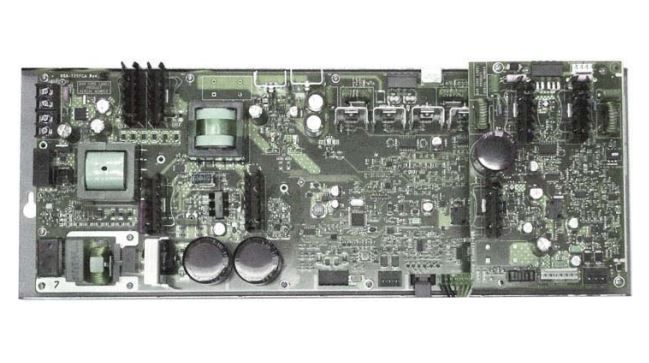 The Digital Series Amplifier provides digital bulk audio evacuation capability to the Digital Voice Command (DVC) system as a part of a DS-DB Digital Series system.
The DS-DB/AMP combination can reduce required hardware in both new and retrofit applications, and is well suited for upgrade/retrofit of existing bulk audio systems. Up to four DS-AMP amplifiers can be connected to one DS-DB to supply high-level audio. The DS-AMP comes with local FFT riser, for two way firefighter/emergency communications. Backup audio circuits are available by adding DS-BDA or dedicated DS-AMPs.
Features & Benefits:
Multi-media support allowing the preferred media (wire, single mode fiber, multi-mode) to be used
Firefighter/Emergency telephone circuit for easy distribution emergency phones
Flexible Backup Amp configurations to customize the operation and capability of each amplifier
Backup alarm message storage enables a message to be played in the event the digital audio loop is compromised
Certifications:
UL Listed: S635
ULC Listed: S635
CSFM: 7165-0028:0234 (NFS2-640/NFS-320), 7165-0028:0224 (NFS2-3030)
Fire Dept. of New York: COA#6121 (NFS2-640/NFS-320), COA#6114 (NFS2-3030)
FM Approved
Seismic
White Paper
Name
Description
File Size
Date
Size
Emergency Radio Communications Enhancement Systems Codes and Standard
application/pdf 295.35 KB
5/18/2022
295.35 KB
Data Sheet
Name
Description
File Size
Date
Size
DS-DB Data Sheet
application/pdf 121.8 KB
8/16/2022
121.8 KB
DS-AMP Data Sheet
application/pdf 99.6 KB
8/16/2022
99.6 KB
Name
Description
File Size
Date
Size
Emergency Radio Communications Enhancement Systems Codes and Standard
295.35 KB
5/18/2022
295.35 KB
DS-DB Data Sheet
121.8 KB
8/16/2022
121.8 KB
DS-AMP Data Sheet
99.6 KB
8/16/2022
99.6 KB
Name
Description
File Size
Date
Size
Emergency Radio Communications Enhancement Systems Codes and Standard
295.35 KB
5/18/2022
DS-DB Data Sheet
121.8 KB
8/16/2022
DS-AMP Data Sheet
99.6 KB
8/16/2022
SKUs

DS-AMP
Amplifier: 120V AC: 50/60Hz: 100/125W

DS-AMPE
Amplifier, 220-240V AC, 50/60Hz, 100/125W

DS-BDA
ASSYFNLDS-BDA

DS-AMP
Amplifier: 120V AC: 50/60Hz: 100/125W

DS-AMPE
Amplifier, 220-240V AC, 50/60Hz, 100/125W

DS-BDA
ASSYFNLDS-BDA