Remote Room Controllers
IK3 Evaluating Unit For BUS-2
The IDENT-KEY IK3 BUS-2 system enables the use of almost all common RFID technologies for arming/disarming and for access control.
Overview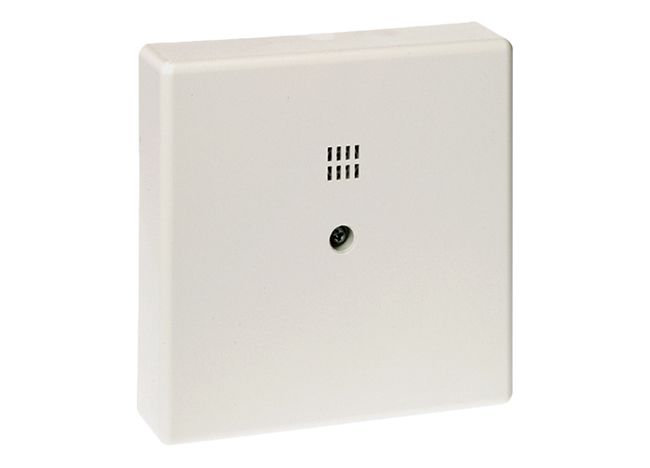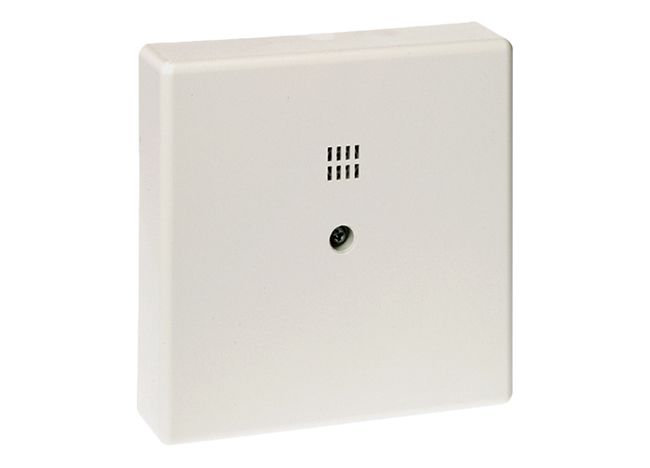 The IDENT-KEY IK3 BUS-2 systems are door control unit with encrypted data transmission. Multi-access / System Control, only with luminAXS readers. The IK3 evaluating unit for BUS-2 allows a combination between mechanical locking technology and electronic data and information transmission.
The IDENT-KEY system allows an allocation to time zones and recording of the locking times and key numbers. The operating unit is not a direct switching device, but it rather performs the functions of a reading unit. A preliminary decision about arming/disarming is made in the evaluating unit, which passes this decision on to the control center. In the disarmed state, a door locked by a door strike can be released via the reader and/or a key (access control function).
When using IDENT-KEY as the arming/disarming device, a suitable locking device must be used (e.g. electromechanical locking element), which prevents accidental access to an armed area. The activation is done by the control center via the evaluating unit.
To monitor the door, a bolt switching contact, an opening contact and a passive glass breakage sensor can be connected directly to the EU and do not have to be wired back individually to the intrusion detection system (low mounting effort).
Additional "Wireless access control system" with electronic armatures DLF online and/or digital locking cylinders DLC online as readers. The system communicates with the EU via Traffic point RS-485. One EU can be equipped with up to 8 "radio doors" with access control function incl. individual authorizations.
The programming of the application-specific data (e.g. key numbers, time-dependent entitlements, etc.) can be done directly via the intrusion detection control panel.
Features & Benefits:
Arming/disarming of an intrusion detection system
Access control functions
Operation via data carrier and/or pin code
Unambiguous identification and recording
Contactless and thus wear-resistant data, information and energy transmission
Maximum safety through mifare DESFire EV1/EV2
Individual pin for each data carrier / user
Management of access control functions, such as the allocation of user entitlements in time zones
Alarm in case of threat through hold-up code
Programmable control functions can be loaded via keyboard
Replaceable housing face plates (plug-in)
Labelling with symbols (language neutral)
Certifications:
G104028 (IDT), class C
Z105008 (AC), class C
Others
Name
Description
File Size
Date
Size
IK3-Auswerteeinheit für BUS-2
application/pdf 261.11 KB
5/14/2023
261.11 KB
Name
Description
File Size
Date
Size
IK3-Auswerteeinheit für BUS-2
261.11 KB
5/14/2023
261.11 KB
Name
Description
File Size
Date
Size

023312.17
IK3 Evaluating Unit for BUS-2

023312.17
IK3 Evaluating Unit for BUS-2