Access Control Software
Pro-Watch® 5.5 Microsoft Azure Deployment
Leverage your Microsoft® Azure™ subscription for seamless Cloud based deployment of Pro-Watch 5.5 Access Management, part of the Pro-Watch® Integrated Security Suite.
Overview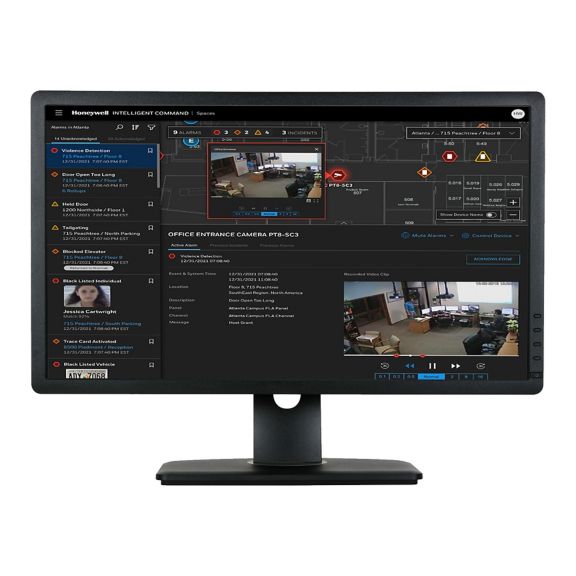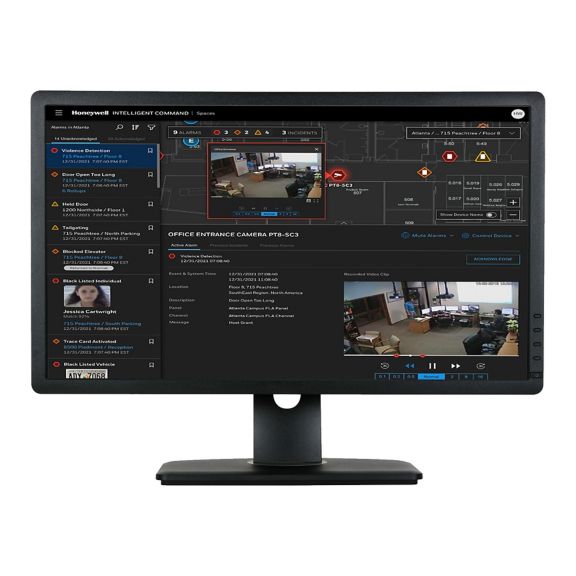 Today, many businesses have made the strategic decision to leverage the handling of their security infrastructure requirements through Microsoft® Azure™, a cloud-based option from Microsoft® Corporation.
Customers can seamlessly access all the features of the Pro-Watch™ Integrated Security Suite, which combines the power of Pro-Watch Access Control, Pro-Watch Intelligent Command and Pro-Watch VMS into one powerful security management solution, along with all the benefits provided by Microsoft Azure by running Pro-Watch Integrated Security Suite through a Microsoft Azure subscription.
This virtual deployment option via Microsoft Azure subscription means customers no longer need to maintain and support physical server hardware or the real estate environment required onsite to support them by moving appropriate IT functions to a virtual environment.
Customers can easily scale server needs up or down, paying only for what they need, as well as being able to use managed SQL services to support security operations, such as automatic patching, version updates, automated backups and retrieval while maintaining access on demand when and where needed. This helps eliminate overhead related to database maintenance and management, reduces total cost of ownership (TC0) and increases overall staff productivity and efficiency.
Features & Benefits:
Significant cost savings in hardware acquisition, maintenance, and real estate/environment to accommodate them
Deploy systems globally and dynamically in minutes
Cover multi-site installations in any Azure region worldwide with minimal effort
Easily scale server needs up or down, paying only for what you need and maintain access on demand when and where needed
Enhanced security with updates and responsibility for safeguarding data outsourced to cloud providers.
Pro-Watch® built-in compliance for requirements in finance, healthcare, government, and other highly regulated industries.
Sustained, nonstop maintenance for backup, recovery, and failover
Design the system that fits your needs with any on-premise / cloud combination
Pre-configured and tested software images for easier implementation
Others
Name
Description
File Size
Date
Size
Name
Description
File Size
Date
Size
SKUs

AZMPPW55CESW
Microsoft Azure Pro Watch KIT LICENSE PRO WATCH 55 CE SW 1 SR

AZMPPW55LTSW
Microsoft Azure Pro Watch KIT LICENSE PRO WATCH 55 LE SW 1 SER

AZMPPW55PESW
Microsoft Azure Pro Watch KIT LICENSE PRO WATCH 55 PE SW 1 SR

AZMPPW55SWCL
Microsoft Azure Pro Watch License Single User SW SINGLE USER SW ADD ON PW

AZMPPWCLEXTLIC
Pro-Watch Azure Deployment Extension with Managed SQL PW Client

AZMPPWDASHBOARDS
Microsoft Azure Pro Watch PW INTELLIGENT COMMAND DASHBOARDS

AZMPPWINDWRKFL
Microsoft Azure Pro Watch INTELLIGENT COMMAND INCIDENT AND WORKFLO

AZMPPWNVREXTLIC
Pro-Watch Azure Deployment Extension with Managed SQL NVR SVR

AZMPPWONLINEMAPS
Microsoft Azure Pro Watch SUPPORT FOR ONLINE GIS MAPS

AZMPPWSUCLIP
Microsoft Azure Pro-Watch VMS selective unmasking clip export license

AZMPPW55CESW
Microsoft Azure Pro Watch KIT LICENSE PRO WATCH 55 CE SW 1 SR

AZMPPW55LTSW
Microsoft Azure Pro Watch KIT LICENSE PRO WATCH 55 LE SW 1 SER

AZMPPW55PESW
Microsoft Azure Pro Watch KIT LICENSE PRO WATCH 55 PE SW 1 SR

AZMPPW55SWCL
Microsoft Azure Pro Watch License Single User SW SINGLE USER SW ADD ON PW

AZMPPWCLEXTLIC
Pro-Watch Azure Deployment Extension with Managed SQL PW Client

AZMPPWDASHBOARDS
Microsoft Azure Pro Watch PW INTELLIGENT COMMAND DASHBOARDS

AZMPPWINDWRKFL
Microsoft Azure Pro Watch INTELLIGENT COMMAND INCIDENT AND WORKFLO

AZMPPWNVREXTLIC
Pro-Watch Azure Deployment Extension with Managed SQL NVR SVR

AZMPPWONLINEMAPS
Microsoft Azure Pro Watch SUPPORT FOR ONLINE GIS MAPS

AZMPPWSUCLIP
Microsoft Azure Pro-Watch VMS selective unmasking clip export license