Multi-Criteria Sensors
Linear Heat Detector
System sensor linear heat detector by Honeywell is a continuous heat detector in the form of a cable.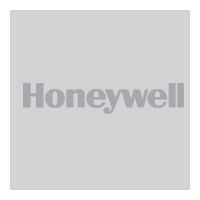 Linear Heat Detection Cable (LHDC) by System Sensor is a continuous heat detector in the form of a cable. It can detect heat at any points along its entire length. The cable is composed of two twisted shield conductors insulated with a heat sensitive polymer, then wrapped with a protective tape and finished with an outer covering. Linear Heat Detection Cable is available in resettable and non-resettable technology. The non-resettable cable is described as Digital and the resettable as Analogue.
The 900 series is an analogue heat sensing cable containing insulators of which resistance varies proportionally to changes in temperature. Analogue cable is installed in conjunction with an end-of-line (EOL) device of continuity monitoring & a modulator providing selectable alarm thresholds, fire and fault outputs. This cable is self-restorable after the fire event as long as its temperature does not exceed specified resettable temperature limit of 1200C. Alarm temperature setting ranges from 700 to 1300C. Customer can specify its own alarm temperature setting. The factory default setting is set at 850C.
Features & Benefits:
Multiple alarm temperature ratings available
1000 M Maximum zone length(Digital)
200 M Maximum zone length(Analogue)
Resettable temperature up to 1200C
Multiple configurations for installations
Compatible with any conventional or intelligent fire alarm panel
Smoothing algorithms provide false alarm immunity
Others
Trigger Temperature

185 degree Fahrenheit

105 degree Celsius

221 degree Fahrenheit

Fixed Temperature Setpoint

185 degree Fahrenheit

105 degree Celsius

85 degree Celsius

221 degree Fahrenheit

Detection Area
Others
Trigger Temperature

185 degree Fahrenheit

105 degree Celsius

221 degree Fahrenheit

Fixed Temperature Setpoint

185 degree Fahrenheit

105 degree Celsius

85 degree Celsius

221 degree Fahrenheit
Trigger Temperature : 185 degree Fahrenheit|105 degree Celsius|221 degree Fahrenheit
Fixed Temperature Setpoint : 185 degree Fahrenheit|105 degree Celsius|85 degree Celsius|221 degree Fahrenheit

997/M
Linear Heat Detector, Modulator, 900 Series Cable

997/M
Linear Heat Detector, Modulator, 900 Series Cable