Honeywell Security
Galaxy Flex FX050 control panel
Galaxy Flex 50 (FX050) control panel is an integrated intruder and access control security solution offering flexibility for small to mid sized systems where ease of install and functionality are important.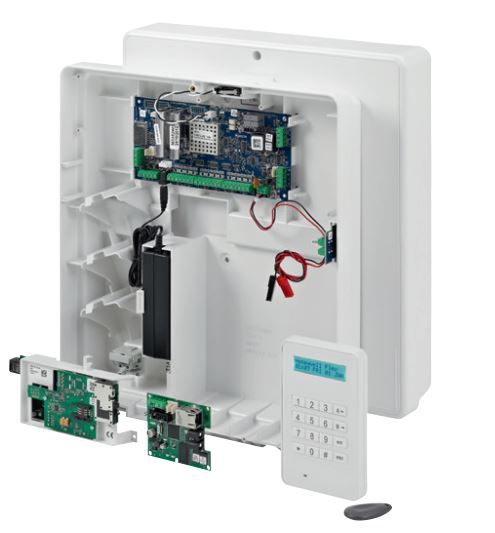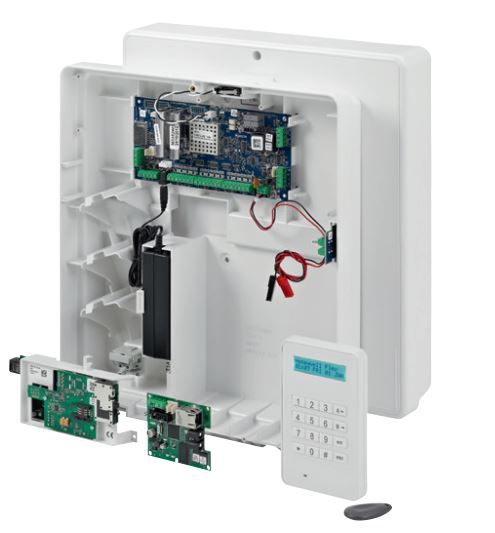 Galaxy Flex 50 FX050 is a hybrid panel offering the flexibility of up to 52 wired or 40 wireless zones and thanks to its modular design, has the option to house radio and communications modules inside the panel. It cuts installation time to minutes and brings a new level of ease and flexibility that allows installers to easily meet specific customer needs.
Features & Benefits:
Alarm verification by image sequence
– ISN3010B4 records around 100 images at 640 x 352 pixels
– Up to 35 images per sequence with 10 image pre-alarm memory
– Images received by Honeywell PE alarm receiver
Multiple communications options
GSM/GPRS, Ethernet, PSTN programmable via quick set up wizards
Certifications:
Certified with EN50131
Certified with PD6662:2010
Certified with BS8243:2010
Security Grade 2
Environmental Class II standards.
Others
Peripheral Interface Port
For Use With
Overall Cabinet Height
Communication Protocols
Overall Cabinet Depth
Maximum Reader Capacity
Number of Outputs
Overall Cabinet Width
Number of Zones
Maximum Door Capacity
Maximum Users
Number of Inputs
Enclosure Material
Application
Others
Peripheral Interface Port
Peripheral Interface Port : RS-485
Overall Cabinet Height : 393 millimetre
Communication Protocols : Ethernet|PSTN|GSM/GPRS
Overall Cabinet Depth : 98 millimetre
Maximum Reader Capacity : 8
Overall Cabinet Width : 367 millimetre
Maximum Door Capacity : 4|8
Enclosure Material : METAL
Application : Residential|Commercial

C006-E2-K03
Galaxy Flex 50 FX050 control, Panel 10Ah Box, Mk8, CP050 Keypad, 8 RF portal, 0.7A, 4DCM

C006-E2-K04
Galaxy Flex 50 FX050 control, Panel 10Ah Box, Mk8, CP051 Keyprox, 8 RF portal, 0.7A, 4DCM