Control Panels
MPA4 Door Access Control Solution
MAXPRO® Access (MPA) 2 or 4 door access control panels enable users to securely manage their system anywhere there's an Ethernet / Internet connection — with no dedicated PC or software costs.
Overview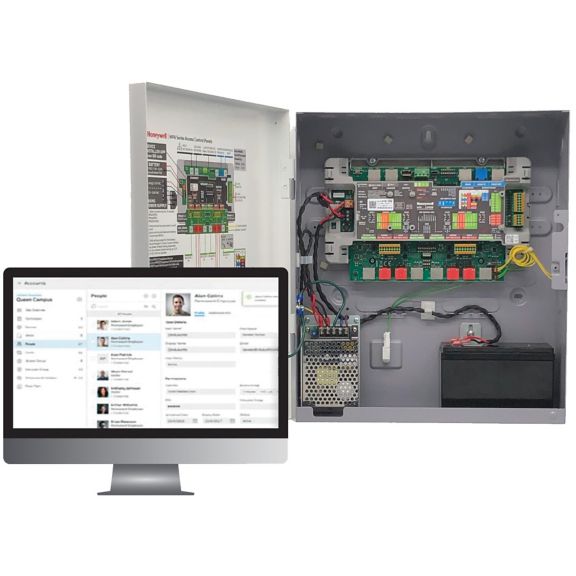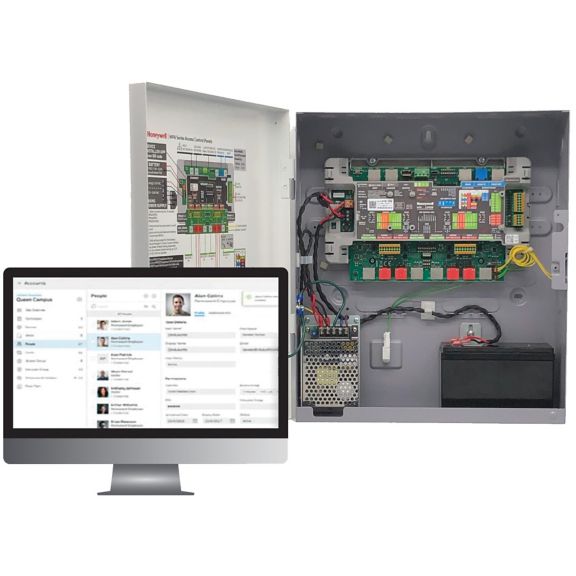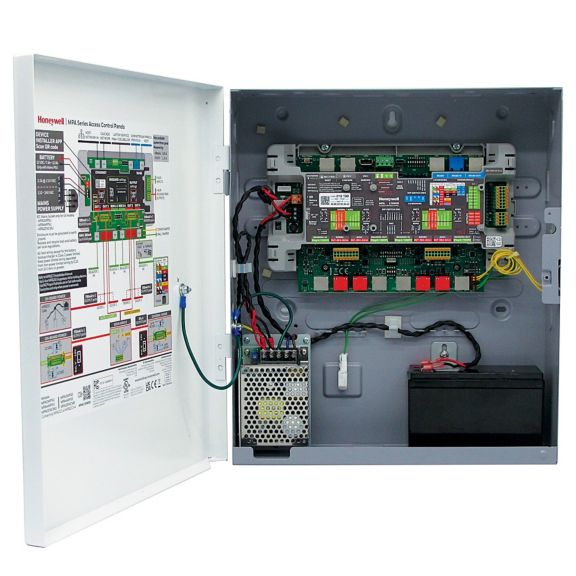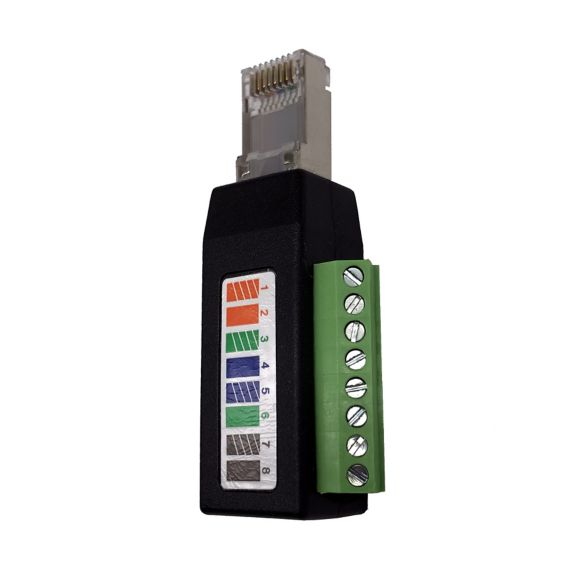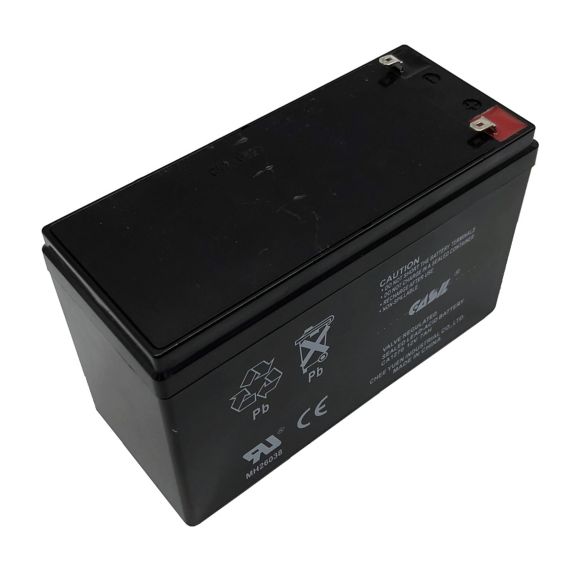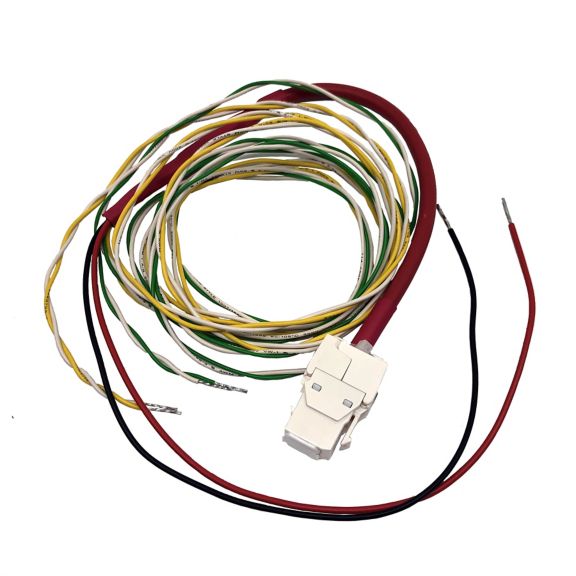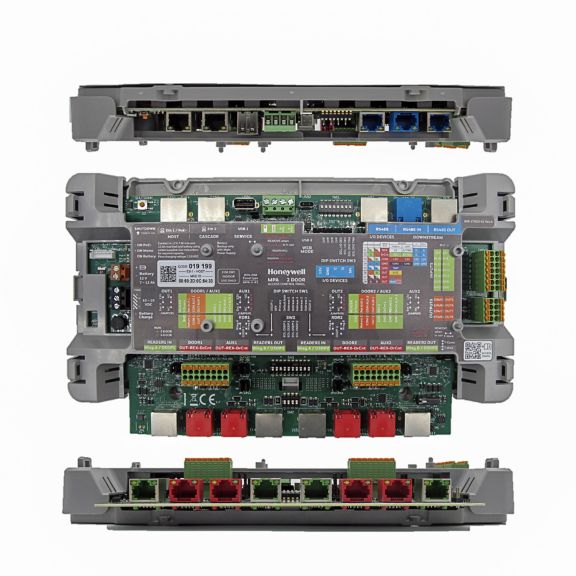 The Honeywell MAXPRO Access MPA 4 door controller solution provides intelligent, flexible, and scalable cloud-based and web-based access control at the edge.
The MPA 4 door access control solution gives you all the benefits of traditional access control, such as helping secure doors, managing employee access and sites remotely, and easily pulling reports to meet compliance requirements.
With a browser-based interface, your learning curve and training times are significantly decreased. No dedicated software is required—simply log on and you're ready to go, securely—from the office or anywhere. You can manage MAXPRO Access using the embedded browser, MAXPRO® Cloud's secure cloud infrastructure, or WIN-PAK®'s integrated security suite.
The installer and user-friendly design (Push-in connectors and RJ45 'Click 'n Done' approach) easily adapts to existing IT infrastructure and method, and is simple install, operate and maintain. Best of all, as your business needs change and your system grows, MAXPRO Access can grow with you.
Features & Benefits:
Quick and easy install using the installation app
End-to-End Secure (via OSDP) and 256-bit AES encrypted communications
Retrofit for existing installations (Wiegand)
Fire Alarm Control Panel (FACP) Input to open all doors
IP-based hardware with PoE+ / Mains Powered eliminates additional network module wiring
Controller internet hopping in cascade mode
Part Number
Description
Add to list
MPA2BAT7
7Ah lead acid battery, 12 V for MPA2 and MPA4
MPA2C3
All-in smart access control panel only
MPA2C3-4
All-in smart access control panel only, 4-door licensed
MPA2ENCMU
MPA24 – metal enclosure + PSU (NAM)
MPA2RJ
RJ45 to 8-screw terminal block for MPA2 and MPA4
MPA2S5
S5 suppressorsupervisory cable for MPA2 and MPA4
MPA4MPSU
MPA4 - 4 doors, controller & metal encl, PSU, includes: (4) MPA2RJ, (4) MPA2S5, (1) MPA2BAT7 (US)

MPA2BAT7
7Ah lead acid battery, 12 V for MPA2 and MPA4

MPA2C3
All-in smart access control panel only

MPA2C3-4
All-in smart access control panel only, 4-door licensed

MPA2ENCMU
MPA24 – metal enclosure + PSU (NAM)

MPA2RJ
RJ45 to 8-screw terminal block for MPA2 and MPA4

MPA2S5
S5 suppressorsupervisory cable for MPA2 and MPA4

MPA4MPSU
MPA4 - 4 doors, controller & metal encl, PSU, includes: (4) MPA2RJ, (4) MPA2S5, (1) MPA2BAT7 (US)