Variable Frequency Drives
140A NXS Variable Frequency Drive- Inverter
NXS Variable Frequency Drives provide step less speed control for all open loop (no speed feedback from motor) applications in HVAC and industrial environments.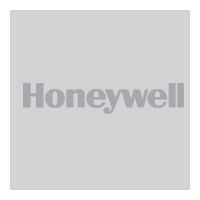 NXS Frequency Converter consists of two units, the Power Unit and the Control Unit. The three-phase AC-choke at the mains end together with the DC-link capacitor form an LC-filter, which, again, together with the diode bridge produce the DC-voltage supply to the IGBT Inverter Bridge block.
The AC-choke also functions as a filter against High Frequency disturbances from the mains as well as against those caused by the frequency converter to the mains. It, in addition, enhances the waveform of the input current to the frequency converter. The entire power drawn by the frequency converter from the mains is active power. The IGBT Inverter Bridge produces a symmetrical, 3-phase PWM-modulated AC-voltage to the motor. The Motor and Application Control Block is based on microprocessor software. The microprocessor controls the motor basing on the information it receives through measurements, parameter settings, control I/O and control keypad. The motor and application control block controls the motor control ASIC which, in turn, calculates the IGBT positions. Gate drivers amplify these signals for driving the IGBT inverter bridge.
The control keypad provides a link between the user and the frequency converter. The control keypad is used for parameter setting, reading status data and giving control commands. It is detachable and can be operated externally and connected via a cable to the frequency converter. Also a PC can be used instead of the control keypad, to control the frequency converter, if connected through a similar cable.
Features & Benefits:
Most compact size in the market (especially IP54)
Integrated RFI-filters and AC-chokes
Application adapting Start Up Wizard
Application adapting Quick menu
Flexible "ALL IN ONE" multipurpose software with predefined applications
Alphanumeric keypad with memory and backup functions
Easy "keypad – remote" change with 1 button
Trip free operation with safety switch
Silent motor operation with 10 kHz switching frequency
Certifications:
Safety: EN50178 (1995), EN60204-1 (1996)
EMC: EN50082-2 (1995), EN61800-3 (1996)
Others
High Overload For Machines

55 kilograms per millimetere

Power
Brand

Saia Burgess Controls SBC

Brake Chopper
RFI Filter Type
Three Phase Input
Low Overload Continuous Current
High Overload Continuous Current
Communication Protocols

BACnet

Modbus RTU

Ethernet Mobus/TCP

N2

DeviceNet

CANopen

Profibus DP

Optional

One Phase Input
Operating Frequency Resolution
Others
High Overload For Machines

55 kilograms per millimetere

Brand

Saia Burgess Controls SBC

Low Overload Continuous Current

High Overload Continuous Current

Communication Protocols

BACnet

Modbus RTU

Ethernet Mobus/TCP

N2

DeviceNet

CANopen

Profibus DP

Optional

Operating Frequency Resolution
Brand : Saia Burgess Controls SBC
RFI Filter Type : Integrated
Low Overload Continuous Current : 140 ampere
High Overload Continuous Current : 105 ampere
Communication Protocols : BACnet|Modbus RTU|Ethernet Mobus/TCP|N2|DeviceNet|CANopen|Profibus DP|Optional
Operating Frequency Resolution : 0.01 hertz
High Overload For Machines : 55 kilograms per millimetere
Power : 400 volt|75 kilowatt

NXS0140V35A5H0
NXS Frequency Converter, 75kW Low Overload, 55kW High Overload, 140A, FR8/IP54, 291x758x344mm, 58kg

NXS0140V35A2H0
NXS Frequency Converter, 75kW Low Overload, 55kW High Overload, 140A, FR8/IP21, 291x758x344mm, 58kg