Lighting Controllers
Ex-Or DALI PIR Sensor
Ex-Or DALI PIR Sensors are used for addressable light control applications. DALI's addressability gives their user total control of their lights.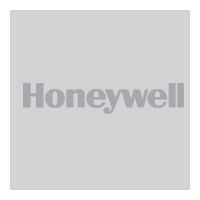 Ex-Or by Honeywell has taken an initiative towards high performance lighting control and upto 70% reduction in energy use. Lighting is the second largest consumer of energy in a building, so is an obvious target for reducing costs. Lighting controls help you maximise energy efficiency while also enhancing comfort and productivity.
Ex-Or has therefore come up with DALI PIR sensors used for addressable light control applications. Lights are typically triggered by someone walking into an area, so the macro zone is attuned to large movements. During occupancy lights need to be sustained by smaller movements, such as those made by someone sitting at a desk, so the inner micro range is much more sensitive to detect these. This extra sensitivity enables shorter time delays to be set and therefore get greater energy savings.
Features & Benefits:
Lighting Control Application in a sensor
Best in class detection range and sensitivity to small movement
No additional controller hardware
DALI Addressable simple wiring (just mains and 2 core Network cable)
Soft wiring - Easily make changes to lighting without physically re-wiring
Certifications:
EMC- 2004/108/EC
LVD- 2006/95/EC
RoHS- 2011/65/EU
Others
Brand
Coverage
Dimming Type
Network Connection
Control Type
Dimming Type : DALI Broadcast
Network Connection : Yes|Yes
Others
Name
Description
File Size
Date
Size

DLS4043DALIF
Ex-Or DALI PIR Sensor, 230V, 50/60Hz, 150mW, Sensors with lens tilting Flush Mount

DLS4043DALISM
Ex-Or DALI PIR Sensor, 230V, 50/60Hz, 150mW, Sensors with lens tilting Surface Mount