Fire Alarm Control Panels
7100 Series Fire Alarm Control Panel Accessories
7100 Series fire alarm control panel accessories include a municipal connection option module, a Class A optional module, and a printer transient module.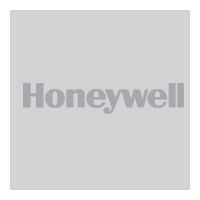 The Class A optional modules (CAOM) allow Style Y and Z (Class B and A) operation for both notification appliance circuits (NACs) and allow Style 4 and 6 (Class B and A) for the signaling line circuit (SLC). The modules also provide a disconnect switch for the signaling line circuit and a common disconnect switch for both notification appliance circuits.
The municipal connection option modules (MCOM) provide three choices of outputs. They can be configured as a municipal circuit (city box) output. They may also be set to serve as a reverse polarity output with a nominal voltage output of 24V DC at 0.012A maximum alarm and supervisory current. The MCOM's third option provides a releasing solenoid output rated at 24V DC nominal voltage; 0.005A supervisory current; 0.710A maximum alarm current; and 2 ohms maximum line resistance.
The printer transient modules (PTRM) provide RS-232 isolator/transient protection for the RS-232 port (BSM connector J2). They are used in conjunction with a serial printer applied to the RS-232 port for permanent record keeping.
Manuals and Guides
Name
Description
File Size
Date
Size
7100 Series Operating Instructions
application/pdf 36.6 KB
5/18/2022
36.6 KB
Name
Description
File Size
Date
Size
7100 Series Operating Instructions
36.6 KB
5/18/2022
36.6 KB

1100-1233
CAOMCLASS A OPT. MOD. FC7100

1100-1234
Municipal Connection Option Module for 7100 Series Fire Alarm Control Panels