Fire Alarm Control Panels
Fire Alarm System
Fire Alarm Systems by Notifier are design makes system planning easier & applications, or networked with many devices to protect a large campus or a high-rise office block.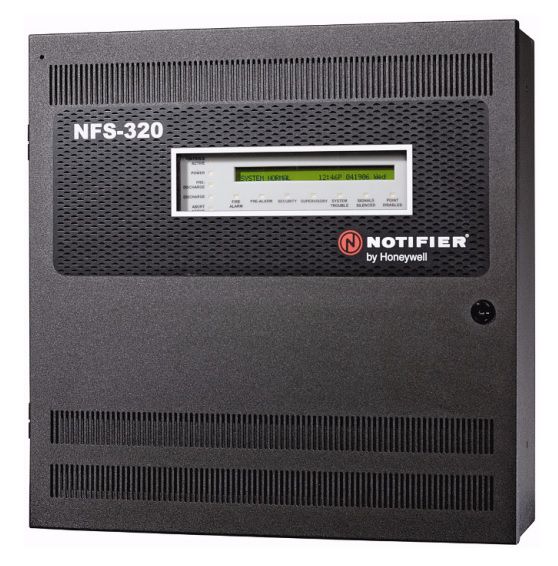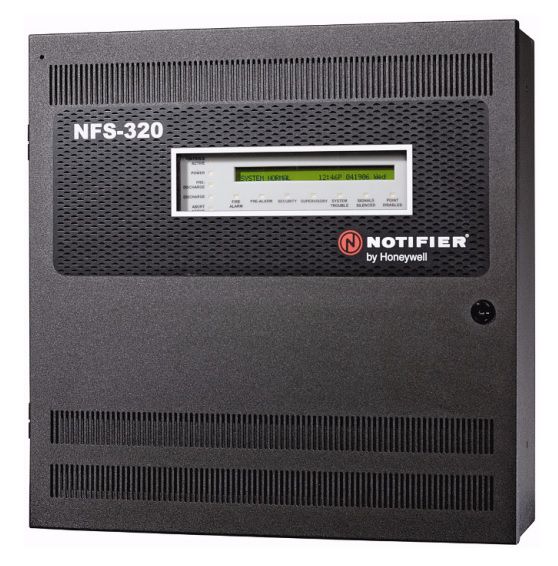 The Intelligent Fire Alarm Control Panel is part of the NFS320-SP series of fire alarm controls. NOTIFIER ONYX® fire. As a small to medium sized stand-alone system, or like a net- oversized, the ONYX series of products meets virtually all the requirements of the Applications. The NFS-320-SP is designed with modularity to make it easy system planning, and can be configured with just a few devices for small construction applications or for high-rise building or large facility applications. Simply add peripheral equipment additional for the particular application.
Features & Benefits:
An isolated intelligent Signaling Line Circuit (SLC), Style 4, 6, or 7.
Standard 80 character display.
Built-in Alarm, Trouble and Supervisory Relays.
Walk Test and Autoprogramming reports.
Optional universal 318 point DACT.
80 character remote annunciators (up to 32).
EIA-485 annunciators, including custom graphics.
Printer interface (80 column printers and40 columns).
Selection of Alarm Verification per point, with counting.
Walk Test and Autoprogramming reports.
Certifications:
Others
Maximum Battery Capacity
Operating Voltage

120 voltage alternating current

Loop Capacity
Networkable or Standalone
For Use With
Main Frequency
Application
Others
Operating Voltage

120 voltage alternating current

Networkable or Standalone
Networkable or Standalone : Networkable
For Use With : Battery Box
Main Frequency : 50 - 60hertz
Application : Fire Alarm System
Maximum Battery Capacity : 26 A·h
Operating Voltage : 120 voltage alternating current
Sort
Document Title
File Size
Date Added
Asset Language
Content Type

NFS-320-SP
NFS-320 Fire Alarm System: 120V: KDM-R2 Keypad/Display