Expansion Modules
CIPer™ Model 30 Expansion Module
CIPer Model 30 small (7 I/O) and large (20 I/O) expansion modules.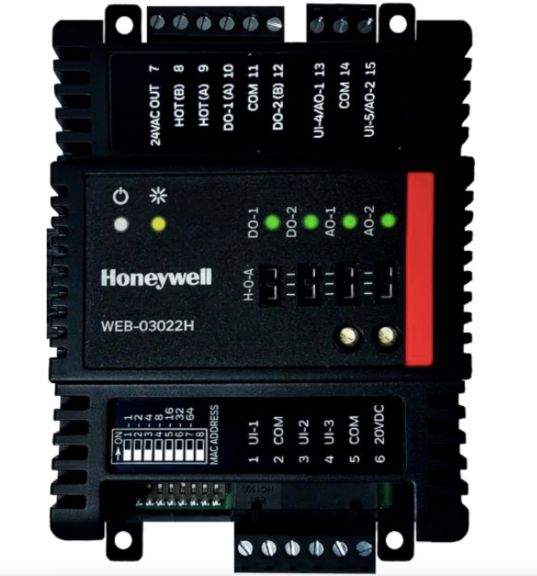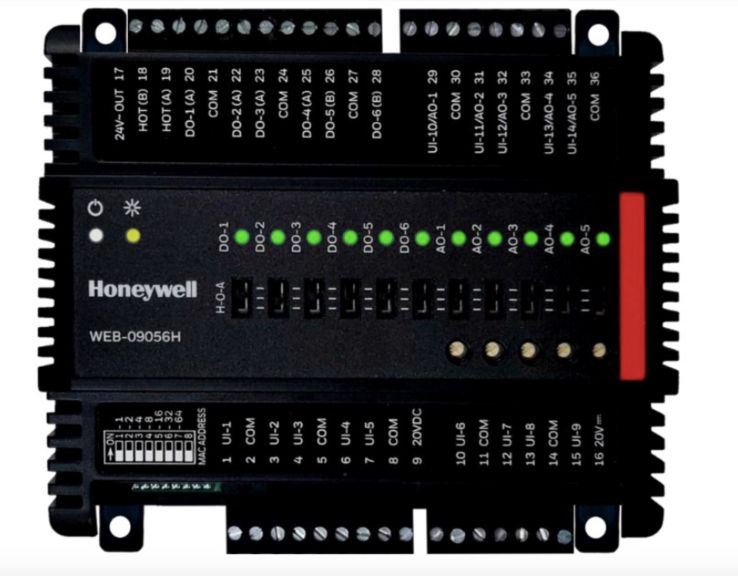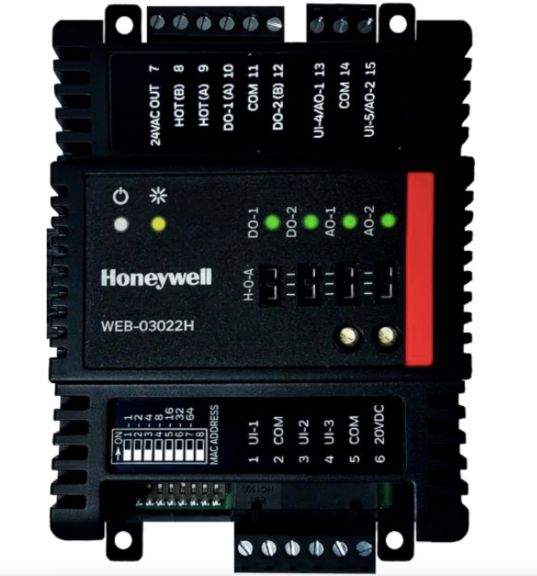 CIPer Model 30 Expansion modules provide addition I/O for CIPer Model 30 Controllers. Multiple expansion I/O modules can be connected to a single controller and different size modules can be mixed any combination to meet specific project I/O requirements.
Features & Benefits:
Direct connect to the CIPer Model 30 Controller or remote mount up to100 ft away
Can be powered by the CIPer Model 30 Controller
All wiring connections are made to removable terminal blocks to simplify device installation and replacement.
Wide range of sensors supported sensors like 20KNTC, PT1000 and other resistive sensors.
Multiple Expansion I/O capability support. Refer to CIPer Model 30 technical documentation for more details.
16-bit A/D conversion resolution for accurate measurement.
Indication LEDs for all Digital and Analog Outputs (DO & AO).
HOA (Hand-Off-Auto) switches on DOs and AOs. HOA are configurable and can be monitored.
Compact size for small installation housings.
Field configurable and programmable for control, input, and output functions using the Niagara Framework®based CIPer Model 30 programming tool.
Others
Control Software
For Use With
Concentrator Type
Maximum Output Voltage

30 voltage alternating current

Terminal Type
Relay Current
Mounting Type
Minimum Operating Voltage

20 voltage alternating current

Type
Maximum Power Consumption
Approved Location
Minimum Operating Ambient Temperature

-20 degree Celsius

-4 degree Fahrenheit

Maximum Operating Humidity
Minimum Operating Humidity
Maximum Operating Voltage

30 voltage alternating current

20 - 30 voltage alternating current
Others
Maximum Output Voltage

30 voltage alternating current

Minimum Operating Voltage

20 voltage alternating current

Maximum Power Consumption

Minimum Operating Ambient Temperature

-20 degree Celsius

-4 degree Fahrenheit

Maximum Operating Humidity

Minimum Operating Humidity

Maximum Operating Voltage

30 voltage alternating current

20 - 30 voltage alternating current
Control Software : WEBs-N4
Concentrator Type : 2-Wired
Maximum Output Voltage : 30 voltage alternating current
Terminal Type : Removable
Relay Current : 1.5 ampere
Mounting Type : DIN Rail|Panel
Minimum Operating Voltage : 20 voltage alternating current
Maximum Power Consumption : 100 volt amp
Approved Location : FCC Part 15
Minimum Operating Ambient Temperature : -20 degree Celsius|-4 degree Fahrenheit
Maximum Operating Humidity : 95% (Non-Condensing)
Minimum Operating Humidity : 5% (Non-Condensing)
Maximum Operating Voltage : 30 voltage alternating current|20 - 30 voltage alternating current
Data Sheet
Name
Description
File Size
Date
Size
CIPer™ Model 30 Expansion Module Data Sheet
284.04 KB
8/10/2021
PDF 284.04 KB
Installation Instructions
Name
Description
File Size
Date
Size
CIPer™ Model 30 Expansion Module Installation Instruction
1.32 MB
8/10/2021
PDF 1.32 MB
Others
Name
Description
File Size
Date
Size
CIPer Model 30 System Engineering User Guide
8.68 MB
8/19/2021
PDF 8.68 MB
CIPer Model 30 Hardening Guide
1.3 MB
8/19/2021
PDF 1.3 MB
CIPer Model 30 Installation Instruction Guide
1.15 MB
8/19/2021
PDF 1.15 MB
Name
Description
File Size
Date
Size

WEB-O9056H
CIPer Model 30 Large Expansion Module, 20 I/O

WEB-O3022H
CIPer Model 30 Small Expansion Module, 7 I/O