Connection Units
MK Edge 13 A Connention Unit
Mk Unswitched Connection Unit operatiing under 13 A comes with a Neon Indicator and a Flex Outlet. MK provides a wide variety of finishes to choose from which compliments any
Overview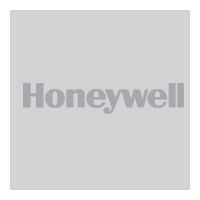 A range of 13A fused connection units designed for the connection of refrigerators, water heaters, central heating boilers and other fixed appliances. The ranges are designed for ease of installation and have the advantageous design features of the MK range of wiring devices.
Products are available with Neon indicators included in the rockers of the switched connection units. In the case of unswitched units, they are positioned centrally and uppermost on the face plate. Neon indicators are integrally wired into the product and do not require separate connection when installing. The design gives 175° visibility in the horizontal and vertical planes.
Bottom outlet types are supplied with blanking plug allowing use where the bottom outlet is not required. The products are equipped with very strong, push-fit nylon cord grips making installation safe, quick and easy.
Features & Benefits:
13A Fused Connection Unit
Terminal Capacity = 2 x 2.5mm², 2 x 4mm² or 2 x 6mm² stranded
13A, BS1362 Fuse fitted as standard
Printed terminal markings on grey rear moulding for clearer identification
Only one size screwdriver required for installation
Finishes available :-
BSS- Brushed Stainless Steel
LBS - Laquered Brushed Steel
BRC - Brushed Chrome
POC - Polished Chrome
SAG - Satin Gold
WHIW - Porcelain White
LIVW - Lustrous Ivory
LBKB - Lustrour Black
PBR - Polished Brass
All finishes come with an option of B - Black or W - White inserts
Excluding Porcelain White and Lustrous Ivory, where only White inserts are available, and Lustrous Black, where only Black inserts are available
C/w Neon indicator
C/w Flex outlet
Flush mounting box = 866ZIC
Flush mounting box = 877ZIC, for extra wiring space
Certifications:
Conforms to BS1363 - :Pt4:2016 + A1:2018
Low Voltage Directive 2014/35/EU
RoHS Directive 2011/65/EU
CE Marked
IP Rating = IP2X
Others
Operating Voltage
Fixing Centers
Brand
Neon Indicator
Flex Outlet
Switched
Material
Fused
Operating Voltage : 250 AC volt
Fixing Centers : 60.3 millimetre
Part Number
Description
Add to list
K14978PBRB
Edge Connection Unit, Neon, Flex Outlet, 13 A, 250 V AC, Double Pole, Polished Brass Finish, Black Inserts
K14978SAAB
13A UNSW CONNU NEON FLEX OUT
K14978SAAW
13A UNSW CONNU NEON FLEX OUT

K14978PBRB
Edge Connection Unit, Neon, Flex Outlet, 13 A, 250 V AC, Double Pole, Polished Brass Finish, Black Inserts

K14978SAAB
13A UNSW CONNU NEON FLEX OUT

K14978SAAW
13A UNSW CONNU NEON FLEX OUT