Switchsockets
Masterseal Plus Switch Socket Outlet
Masterseal Plus has been specifically developed for use in both outdoor and indoor environments, and where wiring devices and accessories would be at risk from penetration by dust or water.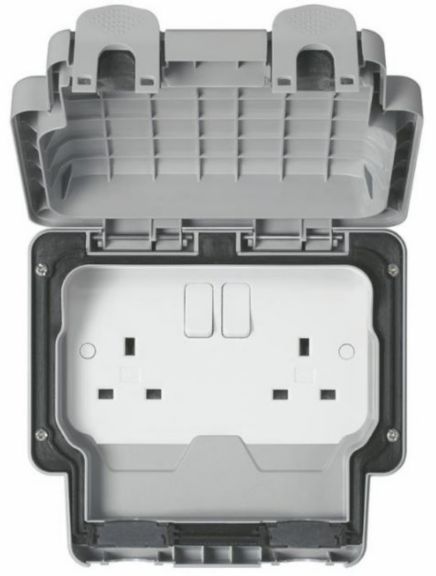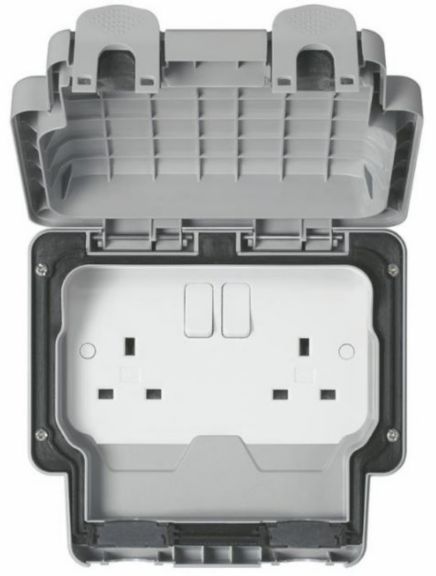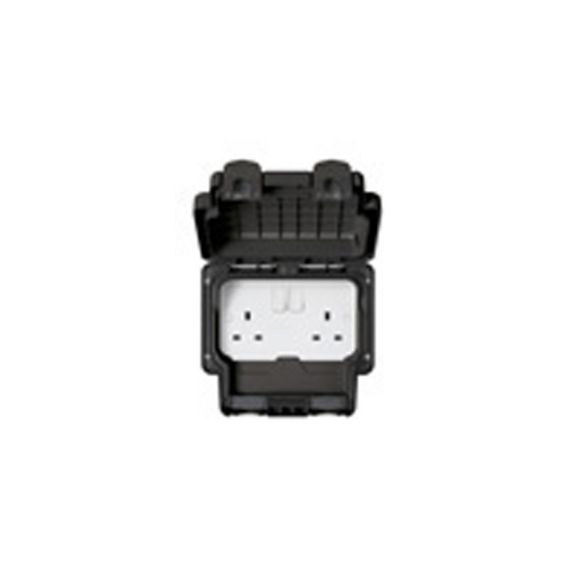 Masterseal Plus™ sockets can seal around virtually any standard 13A plug – including moulded plugs – allowing safe connection for any appliance. An improved catch eases the opening and closing of the lid, whilst ensuring the integrity of the seal. The seal is fixed to the mounting frame of the product, enabling rapid installation, and removing the risk of error when placing a floating gasket. The Masterseal Plus™ range extends to over 90 product variations as the new enclosures house selected products from the Logic Plus portfolio – thus offering all the benefits of the Logic Plus range within the new Masterseal Plus™ enclosures. Masterseal Plus™ is perfectly suited to a range of indoor and outdoor applications including factories, laboratories, swimming pools, commercial kitchens, industrial units, warehouses, clean rooms and more.
Features & Benefits:
IP66 Masterseal Plus offers total dust ingress protection, and is protected against high-pressure water jets from any direction
Robust Construction and Temperature Tolerant Masterseal Plus will not discolour, crack or fade in UV light
Impact and Environmental Protection Masterseal Plus enclosures are made from recycled polycarbonate
one of the toughest thermoplastics available incidentally also used in products such as motorcycle helmets.
Widest Range The Masterseal Plus range extends to over 90 product variants.
Certifications:
Others
Poles
Brand
Terminal Capacity

2 x 6 mm²

3 x 4 mm²

3 x 2.5 mm²
Others
Terminal Capacity

2 x 6 mm²

3 x 4 mm²

3 x 2.5 mm²
Terminal Capacity : 2 x 6 mm²|3 x 4 mm²|3 x 2.5 mm²

K56482GRYMY
13A 2G Switched Socket