Ceiling Switches
Cord and White Acorn
Cord and White Acorn is a 16 A 2 Way SP Ceiling switch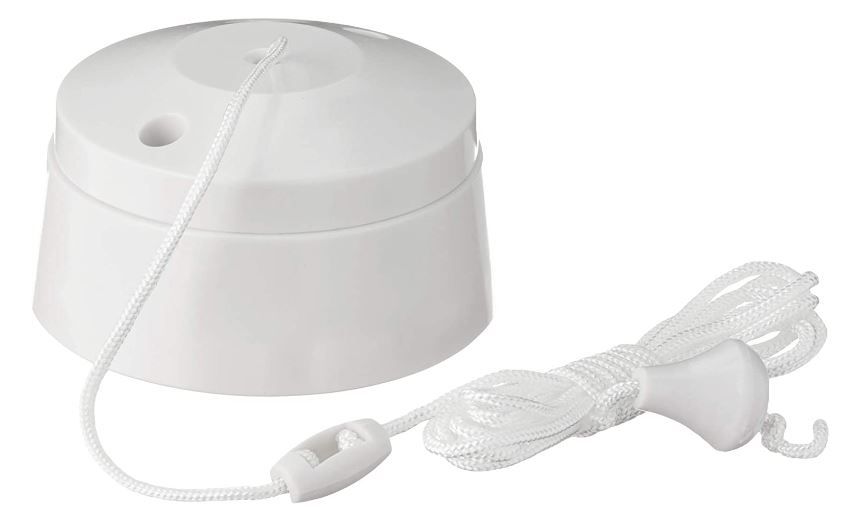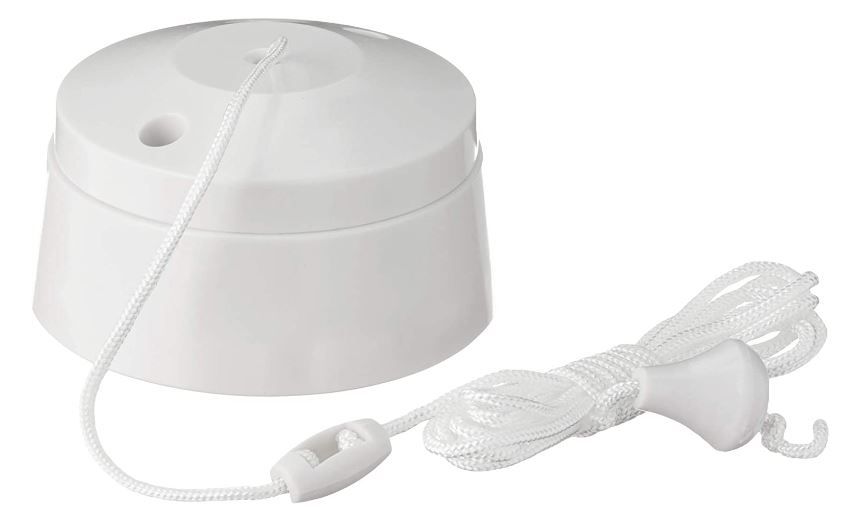 Cord and White Acorn is a 16 A 2 Way SP Ceiling switch. These have self-locating feature when used with mounting block, to aid installation. Ceiling switches are provided with standard white cords are 1.5m minimum length, and with standard red cords are 2m minimum length.
Features & Benefits:
6A, Single Pole, Two Way, Ceiling Switch
1.5metre, white pull cord c/w white acorn
D1 Version - ccomes with a 2metre white cord and 1 x graphite bangle These switched do not have to be de-rated when used with Fluorescent fittings
Terminal Capacity - 4 x 1mm², or 3 X 1.5mm²
C/w surface mounting box
Earth terminal is riveted into th base of the mointing box
Certifications:
Conforms to BS EN 60669-1:1999 + A2:2008 Corrigenda 2007, 2010 and 2013
Low Voltage Directive 2014/35/EU
RoHS Directive 2011/65/EU
CE Marked
IP Rating = IP3X
Others
Maximum Installation Altitude
Brand
Others
Maximum Installation Altitude
Maximum Installation Altitude : 2000 metre

K3192RPWHI
Ceiling Switch, 6A SP Two-Way 1.5m White Cord with White Acorn, Surface.