TV/FM & Coaxial
TV/FM Socket
TV/FM Sockets switches and controls which are self powered and to be enabled by EnOcean technology.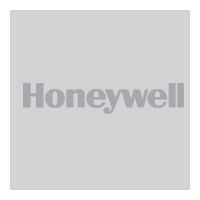 Imagine switch technology and automated systems that need no wiring, use no batteries and are effortless to install and commission. Echo™ is an innovative range of entirely wireless, battery less and self-powered switches and controls which can work together offering even more convenience and energy saving opportunities. Echo™ enables you to create your own automated control system for a domestic or commercial environment. With the ability to incorporate a range of transmitters from switches and presence detectors, alongside a range of receivers, the installer can create a flexible system which can deliver safety, comfort, cost savings and energy efficiency for the building owner or user. The MK Echo™ portfolio is enabled by Eocene technology. Eocene based products make use of the energy generated by slight changes in pressure, light levels or temperature, to provide self-powered, battery less and wireless solutions. This technology is used by many world leading manufacturers, products from these companies can be used together to provide solutions for energy efficient buildings which are more flexible and cost efficient to design, build and operator.
Features & Benefits:
Instant installation and location flexibility, reducing disruption and cost, as there is no need to run switching cables
SELF-POWERED Innovative patented technology to 'harvest' energy means zero maintenance as there are no batteries to change
ULTIMATE FLEXIBILITY Each receiver can be controlled by up to 32 switches/ transmitters
ENERGY SAVINGS With additional local control, alongside the use of presence detectors users can create an energy efficient environment.
Sort
Document Title
File Size
Date Added
Asset Language
Content Type

K14322SAAB
TV/FM Socket, 32mm depth, Surface K 2183 WHI,86x86mm 1 gang ,86x46mm 2 gang, Colour

K14322SAAW
TV/FM Socket, 32mm depth, Surface K 2183 WHI,86x86mm 1 gang ,86x46mm 2 gang, Colour