Housings & Hardware
Commemorative GamewellMasterbox Bank
With its recognized status as an American icon, don't miss the chance to capitalize on the promotional opportunity of the collector's Master box Bank.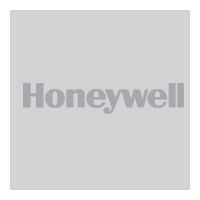 The Master box Bank is a die-cast, metal replica of the original Gamewell Fire Alarm. Recognized not
only as an American icon but the world's first Fire Alarm, the Master box is the foundation of the
Gamewell 150-year tradition. The Gamewell Master box is still very much in production today, and remains on guard in cities and municipalities throughout the world.
Features & Benefits:
Compatible with all U.S. coinage, including the Susan B. Anthony dollar (with the exception of the half dollar, and the larger dollar coins), along with many foreign coins.
Color: red, pull guard handle in white.
Original Gamewell logo on peak.
Historic 1852 number plate (gold numerals on black background).
Door trimmed in gold.
Scotch lite-like "FIRE" designation on each side.
Small parts; recommended for ages 8 and over (particularly when full).
Each bank is individually packaged with formfitting plastic, in a cardboard box.
Known to trade on e-Bay for almost twice the list price.
Dimensions: 5 1/8" H x 3 7/8" W x 2 3/4" D (13.2 H x 9.8 W x 7 D cm)
Certifications:
An ISO 9000-2000 Company
UL Listed
FM Approved
MEA Approved
CLSI
Sort
Document Title
File Size
Date Added
Asset Language
Content Type

M-BOXBANK
1852 Commemorative GamewellMasterbox Bank