Emergency Voice / Alarm Communications System
VMC Joystick
VMC Joystick are USB input devices for systems with Microsoft Windows operating system. Once connected, it is automatically installed using the standard driver integrated in the operating system and allows for the control of any kind of application.
Overview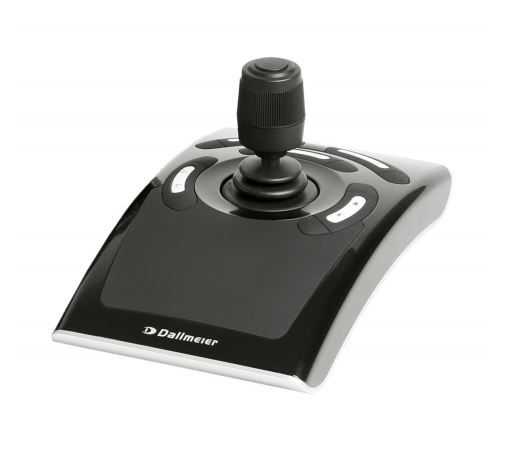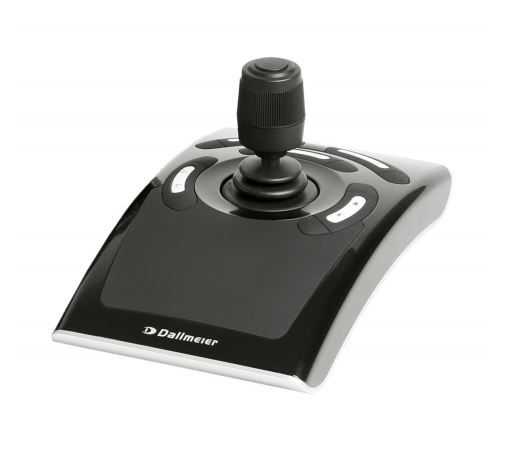 VMC Joystick can be used for the autonomous selection and display of the cameras of a recording system, independently of mouse or keyboard. In addition, the main function of the intuitive control of PTZ dome cameras can be complemented by three freely configurable function keys for aperture, focus or zoom. Due to its ergonomic design and high-quality appearance, the VMC Joystick allows for an efficient and easy operation.
Features & Benefits:
Suitable for Microsoft Windows 7/8/10 systems
Automatic installation with standard driver
Control of any kind of application
Intuitive PTZ camera control
User-friendly tri-axial mechanics
Pan, tilt and zoom with variable speed
Supported protocols: DCCP, Pelco D, Pelco
Smooth and low-maintenance surface
Ergonomic operation due to intelligent design
Multiple usage due to high-quality appearance
Certifications:
DIN EN 50130-4 Compliant
SeMSy® II and III System Compliant.
Others
Product Type

Housings, Covers & Mounts

VMC Joystick
Others
Product Type

Housings, Covers & Mounts

VMC Joystick
Product Type : Housings, Covers & Mounts|VMC Joystick
Part Number
Description
Add to list
006324-L7
VMC Joystick, 1x USB 2.0, 2m Cable

006324-L7
VMC Joystick, 1x USB 2.0, 2m Cable