Relay Modules
Addressable Output Module
Addressable Output Module is loop powered devices controlling an unsupervised double pole relay output.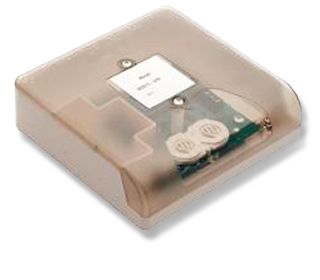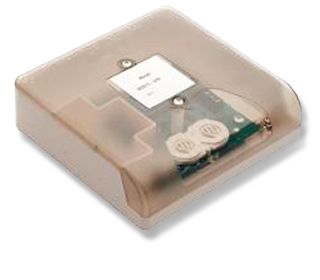 Addressable Output Module are used with the Morley-IAS intelligent fire alarm control panels to provide management of 240Vac loads. The output relay is a bistable device, latching in either the on or the off state on command from the fire alarm control panel.
Each module uses one of the ninety-nine possible module addresses available on a loop. It responds to regular polling from the control panel, indicated by a pulsing LED every successful communication. Each module is supplied with a built-in isolator for protection. However, to increase application flexibility individual isolators may be switched out as required.
To help engineers in the maintenance and fault finding process, both the LEDs and the address switches can be viewed without having to remove the cover of the mounting box. The LEDs, being multi-colour, provide diagnostic information regarding the status of the output
Features & Benefits:
240Vac mains switching
DIN rail mounting option
Surface mounting option
Bi-colour LED status indication
Built-in Short Circuit Isolators
Visible Address selector switches
Plug in connectors
Certifications:
GEA GEI 1-082
CEA GEI 1-084
Others
Maximum Operating Humidity
Brand
Others
Maximum Operating Humidity
Maximum Operating Humidity : 95 Percentage
Others
Name
Description
File Size
Date
Size
MI-D240CMO-KO Modul f�r den DXc - Ringbus
application/pdf 621.9 KB
5/26/2022
621.9 KB
Name
Description
File Size
Date
Size
MI-D240CMO-KO Modul f�r den DXc - Ringbus
621.9 KB
5/26/2022
621.9 KB

MI-D240CMO-KO
240V RELAY MODULE-KO-MORLEY