Communicators
CLSS-Enabled 5G LTE-M Commercial Fire Alarm Communicator
The HW-TG7FS Fire Series combines Telguard's 5G LTE-M model TG-7FS Fire Alarm Communicator with the powerful capabilities of Honeywell's Connected Life Safety Services (CLSS) Cloud.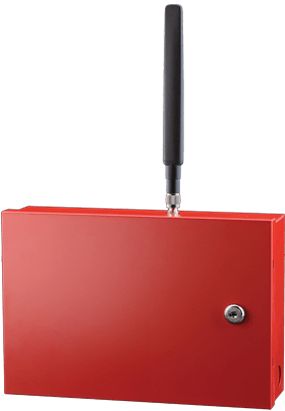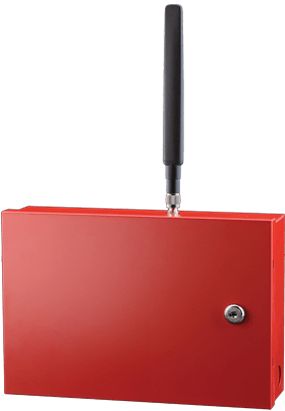 The CLSS-Enabled 5G LTE-M Fire Alarm Communicator transmits alarm signals from the fire panel over the 5G/LTE-M networks of AT&T (HW-TG7FS-A) and Verizon (HW-TG7FS-V) to the designated monitoring station while leveraging connectivity with CLSS to enable powerful tools. Compliant with 2019 and earlier editions of NFPA 72, the CLSS LTE Fire Communicator can serve as the sole communication path. For existing installations, all landlines dedicated to the master control unit can be replaced with a single CLSS 5G/LTE-M Fire Communicator because of its 5 or 60-minute supervision modes.
Features & Benefits:
Dialer Capture Communicator Features
Certified for use on AT&T 5G LTE-M and Verizon 5G LTE-M networks
Sole, primary, or backup path communications
5- or 60-minute supervision modes (180 seconds available in Canada)
Alarm panel 12/24V auxiliary output
2 supervisory outputs and 1 trip input available
Supports most common alarm formats: Contact ID, SIA2, pulse (3x1, 4x2), modem lle, IIIa, and DMP
Transmits fire alarm signals through the Telguard Communication Center
Locking, red metal enclosure
For existing installations, a single communicator can replace all landlines dedicated to the master control unit
Includes plug-in AC adapter with backup battery (available accessory)
Software Features Included (Mobile App & Browser) (NOTE: CLSS features only available when using Contact ID reporting)
CLSS Site Manager – Dealer view of all accounts and real-time information on event generation
CLSS Facility Manager – End User view of asset information across multiple sites and event alerts mobile app.
Certifications:
UL Listed: 864, 365, 1610, 985, 1023
ULC Listed (AT&T only*): S545, S304, S559, C0123
In Canada, cellular data may be carried by Rogers, Bell, Telus, or SaskTel
Fire Department Certificate of Approval #6316
CSFM listed
Los Angeles Fire Department Approved
Compliant with 2019 and earlier editions of NFPA 72
Sort
Others
Document Title
File Size
Date Added
Asset Language
Content Type
Document Title
File Size
Date Added
Asset Language
Content Type

HW-TG7FS-V
CLSS-Enabled LTE Commercial Fire Alarm Communicator, for Verizon

HW-TG7FS-A
CLSS-Enabled LTE Commercial Fire Alarm Communicator, for AT&T