Housings & Hardware
FT-300 Series
Firefighter's TelephoneChassis Assembly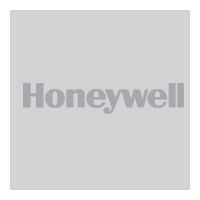 Notifier Firefighter Telephones are designed to operate in conjuction with Notifier ONYX Series Emergency Zoned Audio
Systems. These telephone handsets are permanently installed
throughout a building to allow firefighters easy communication
with the main control panel. The Firefighter Telephone stations
provide a handset behind a locked door. Equipped with a
'break glass' feature, the unit can be accessed by unlocking
the door or breaking the glass section. The door is clearly
identified with the words 'FIRE EMERGENCY TELEPHONE'
using large white lettering for easy identification. The break
glass section clearly indicates 'To open use key or break glass'
in order to access the unit in both English and French.
In addition to the Firefighter Telephone stations, Notifier provides portable Firefighter Telephone handsets which plug in to
permanently installed telephone jacks throughout the building.
Plugged in, the portable handset allows the firefighters to communicate with the main control panel. As with permanently
installed telephones, these portable handsets are made from
durable ABS plastic and come equipped with a coiled cord and
a male phone plug which plugs into the Firefighters telephone
jack. In addition, an optional handset storage cabinet is available to store up to six portable handsets. An optional flush trim
ring is available for the storage cabinet.
Features & Benefits:
Heavy-duty construction
Red baked enamel finish
Flush or surface mount
Key locked door
Break glass insert
Rugged ABS plastic handset with coiled cord
Optional portable handsets and telephone jacks
Optional storage cabinet for portable handsets
Bilingual French/English markings on Canadian models
Supervised wiring
Others
Name
Description
File Size
Date
Size
FT-300 Series Data Sheet
application/pdf 64.73 KB
2/17/2022
64.73 KB
Name
Description
File Size
Date
Size
FT-300 Series Data Sheet
64.73 KB
2/17/2022
64.73 KB

473KCN-BRG
Break glass for the TC330N & TC331N telephone plates