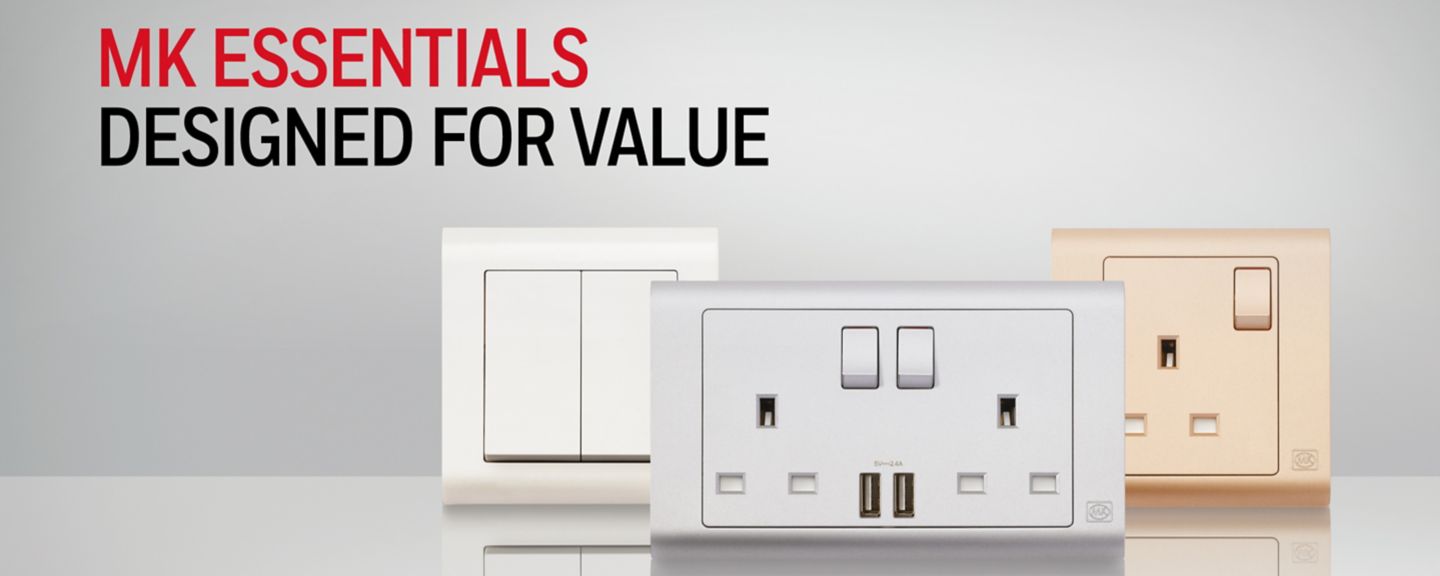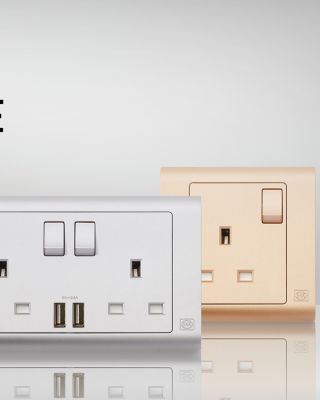 Perfect for prudent budgets and infused with MK quality
Low prices shouldn't mean low quality. The MK Essentials range is perfect for smaller budgets, but with the reliability and performance, you'd expect from MK.
A value range where quality counts
Available in White and 5 stylish colours to complement any modern interior design theme.
Designed for smaller budgets
Essential switches and sockets to complement all interiors. You have now choices of colours at prices that are impossible to ignore.
Whatever your needs, MK Essentials offers a range of wiring devices, including 1 and 2 gang sockets with integrated USB ports, LED dimming, a hotel pack, as well as multiple switch and socket options.
Designed for trusted reliability
Essential 'fit and forget' solutions with the reliability and performance you'd expect. Backed by MK's 25 years quality guarantee.
Fully compliant with British Standards, MK Essentials is tested in our independently accredited UK testing facilities, and each product undergoes 100 electrical and visual testing at the point of manufacture.
Designed for good looks
Essential to meeting customers' expectations, with a screwless design and a high-gloss finish for a contemporary look and feel. Clean, simple and uncomplicated.
Offering quality, reliability and style, MK Essentials now comes in white and five trendy colors such as Matte Black, Titanium, Charcoal, Champagne and Pearl.
It is the perfect fit for budgets of all sizes, without compromising on customer expectations and interior design.
Designed for installers first
Essential features like backed out and captive screws, ensure installation is both easy and convenient. A perfect fit every time.
Widely available and distributed nationally, every MK Essentials device comes with a screwless front plate. Simply clip on the surround to conceal any paint splatter or abrasions.
Fit and forget Easy installation, simple design
There's more to explore.
Additional Essentials details are a download away.
Speak to an expert.
We're happy to help. Let us know if you need any specification support, technical advice, or would like to speak to a salesperson.