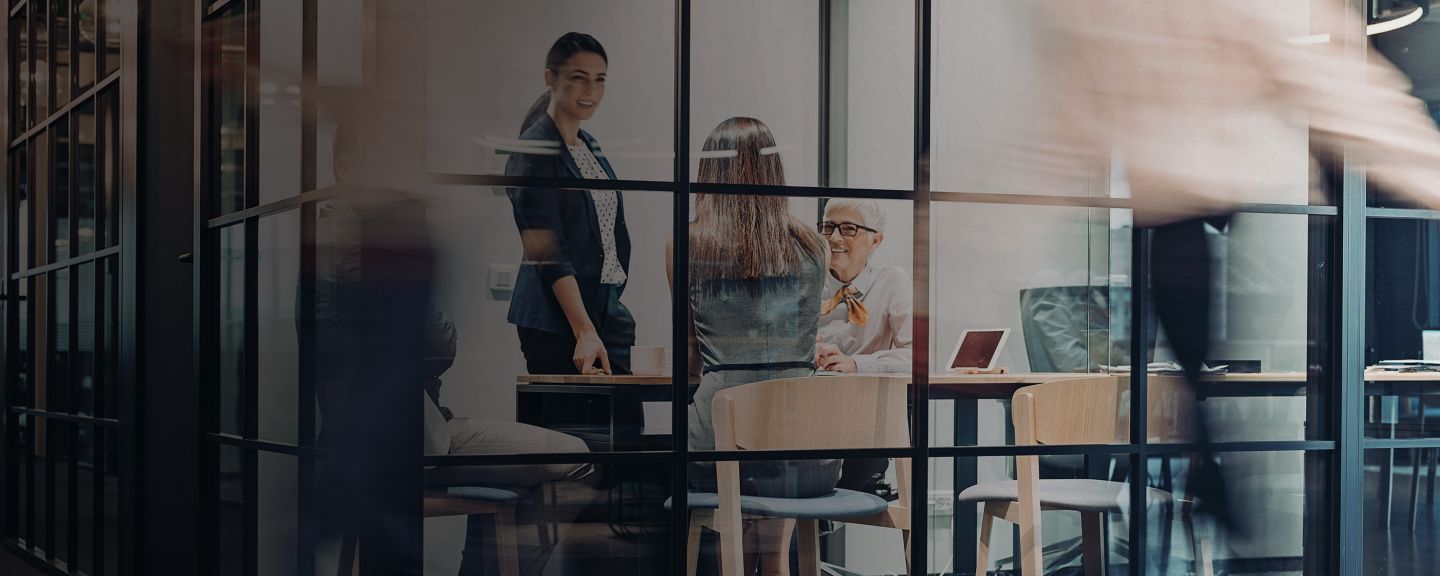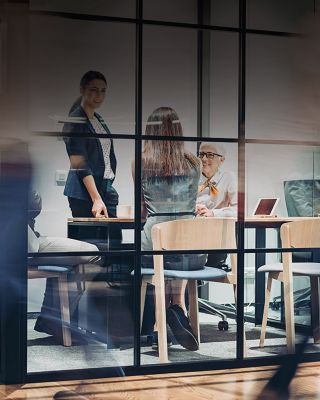 When you power your facility, you empower your people.
Power Distribution Systems are a wide range of Raised Floor, Screed Floor, Desking Solutions and Overhead Distribution Solutions. When people have easy access to power and data, they do their best work.
Proud of our products and their performance.
Whether you're designing, installing or maintaining power distribution systems for offices, educational facilities or commercial premises, you can have confidence in MK Electric products, and how they draw on our British heritage for quality manufacturing.
Installation
Every MK product has been thoughtfully designed with the installer in mind. Here are some of the innovative features we've packed into our Power Distribution Systems.
Snap fit joints
Ratchet levelling system
Flanged fixings
Integral c clamp
A powertrack so easy to install, it's patented.
Our underfloor powertrack features patented "snap fast" crocodile joints for tool-free and fast installation. Key coded tap offs make sure it's installed right the first time, every time.
We've made rapid fitting easy, too.
An innovative ratchet self-leveling system enables the rapid fitting of the Cablelink Plus floorbox frame. For uneven floors, a ratchet screw within the box allows for alignment of lid with floor level.  
Fast and easy install every time.
One-piece, robust metal frame with flange fixings is designed to install the Cablelink Plus single pan box in a short time.
Products designed to delight installers.
Thanks to design innovations like a ratchet leveling system, "snap fast" crocodile joints and an integral "C" clamp, installing our Power Distribution systems is fast and easy.
Supporting Cat5e-7 compliance
To give you the flexibility to meet the demands of today's buildings, we've a rich selection of clever features across our ranges.
Adjustable tray height
Wave plate
Cable flyover
Staggered plates
Adjustable Tray Height
Our Cablelink Plus single pan box is innovatively designed to enable greater wiring space beneath each socket or module plate to support up to Cat 7 compliance. It can also allow for increased plug top clearance.
Wave plates better utilise box space.
Designed for a more practical arrangement within the floorbox, a wave plate creates greater wiring space and helps support Cat 6 and Cat 7 compliance.
Fly over supports multiple configurations.
Our junction boxes feature a "fly over" allowing for "through", "tee", "angle" and "crossover" configurations. Supporting Cat 6 and Cat 6A compliance.
Staggered plates allow for flexibility.
Plate design provides strain relief clearance for molded plug tops. A device plate is positioned to provide wiring space to support Cat 6 compliance. 
Meet our range of power distribution systems.
The wide variety of products that comprises our Power Distribution portfolio are designed to meet all your power needs safely, efficiently and conveniently.
CABLELINK PLUS SINGLE PAN BOX
Get 3 or 4 compartment boxes with a choice of depth options. 
Whichever configuration you choose, it's been designed for robustness to accept a 5,000N load. 
GROMMETS
A neater option to floorboxes-grommets.
Our wide range of access and power data grommets are easy to install and available in both 5" and 8" sizes. They're ideal for use with our Desking Solutions. 
ABOVE THE DESK MODULES
Robust, stylish, and ergonomic.
Above the desk module options have a configurable "tunnel" design for data, power or USB charging modules. An integral "C" clamp makes installation easy. 
IN THE DESK
Ideal for shared workstations and meeting rooms. 
In the desk modules feature a discreet design with a soft close lid and configurable 'tunnel' for voice and data connections. 
UNDER THE DESK
DeskPod™ combines style and versatility.  
Featuring stylish anodised aluminium and a range of pre-configured options including circuit protection, USB charging and pre-wired tap-offs.
SCREED FLOOR SYSTEMS
Onix Plus™ has noticeable style and hidden benefits. 
Designed for screed floors with laminate, wood, stone or marble coverings, Onix Plus offers many screed depths and a snorkel cord outlet option. Wet washable and IP44 rated, even when in use.  
SCREED FLOOR SYSTEMS
Connect services to wherever they're needed. 
Create your Cablelink Plus Screed System from a selection of service outlet boxes and junction boxes. Any configuration you make has been designed for robustness, to accept a 5,000N load. 
OVERHEAD POWER
Interact overhead power caters to single, 3-phase or dual circuit applications.
OVERHEAD POWER
Hang power, data and compressed air wherever you need it.
Available as either a power module or combined power and compressed air module, the Hangmann range is flame retardant and chemical resistant.  
There's more to explore.
Additional details are a download away.
Speak to an expert.
We're happy to help. Let us know if you need any specification support, technical advice, or would like to speak to a salesperson.