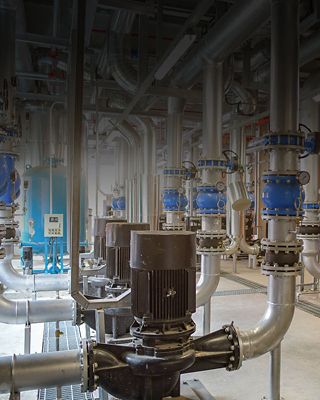 When the pressure and the heat is on, so are we.
Our pressure switches, pressure transmitters and thermostats help you achieve greater reliability and innovation. Now, as part of the field devices portfolio, explore our solutions for field applications.
Learn more about our products. And us.
Our roots
About us
Safety and quality
We've got a long history. And a bright future.
We got our start way back in 1938, when two engineers founded our company. Today, engineering precision is what you'll find in every pressure, temperature and safety device we make.
We're part of the Honeywell family of companies.
In 1984, we joined forces with Honeywell. Yet our mission remains very much the same--to deliver new pressure and temperature breakthroughs and technical excellence.

A reputation for safety and reliability.
Our control units are manufactured to the most stringent quality and safety standards at our headquarters in Schönaich. Once you're a customer, our service standards are just as high.