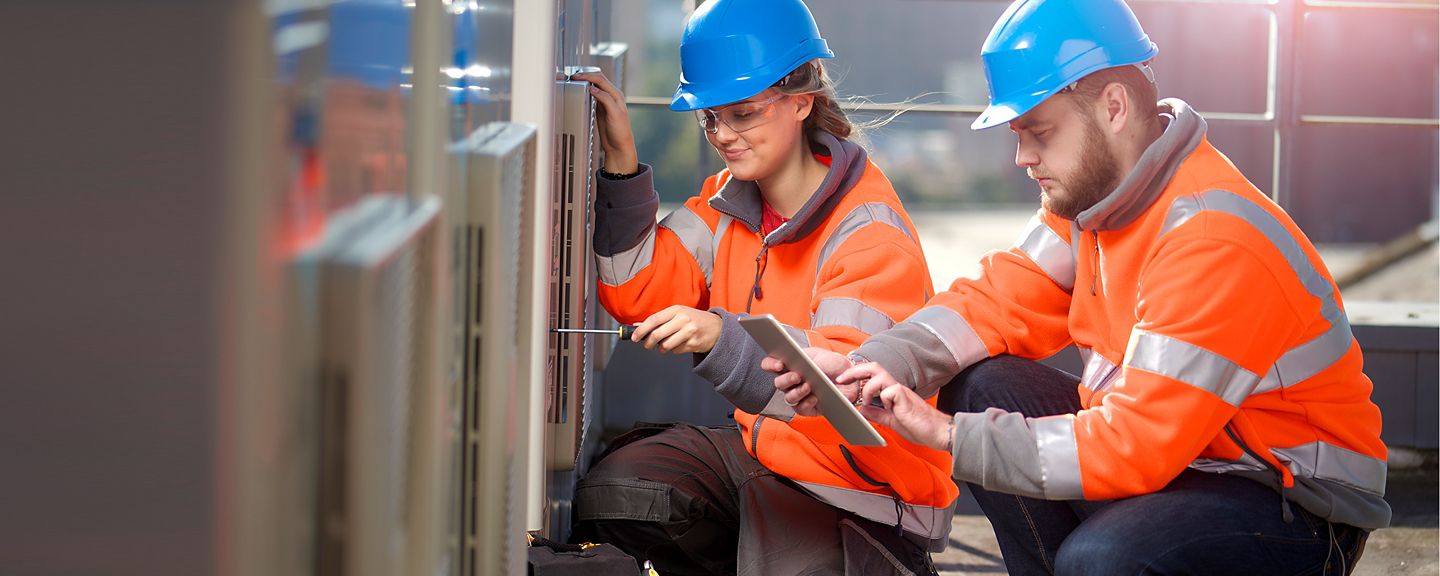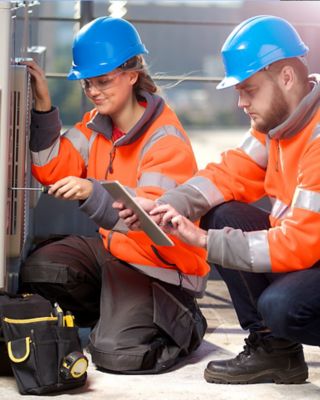 Complete HVAC system control across multiple sites
Simple to install, configure and deploy with little to no down time. Choose what to measure at each site and tie in other systems. Easily add additional Honeywell sensors, devices and locations as your business grows.
System Architecture Examples
From air quality control to critical alarm monitoring - no matter your primary business objectives, the system can be customized to fit a wide range of needs. Explore several wiring diagrams for inspiration on what can be possible.
Monitor indoor air quality with optional Healthy Building Dashboard integration
With the increased demand to demonstrate building health, proper monitoring and control features can help make sure your building is in good health. Learn how the optional Honeywell Healthy Building Dashboard integration can help minimize risks by providing real-time indoor air quality data.
Product Portfolio
Cloud-based supervisor
Users can easily manage sites via scheduling, alerts, and real-time monitoring, tracking KPIs such as energy savings from reduced operating costs and extended asset life cycles.
Touchscreen color thermostat

Our smart thermostat automatically monitors and controls indoor comfort. It connects directly to the rooftop unit (RTU) – an all-in-on air-handling unit, chiller and boiler.
Smart IO module
This IO module makes it easy to integrate other wired sensors and devices as needed and connects to the system's gateway wirelessly via Wi-Fi or Bluetooth®.
Smart gateway
Enables the entire system – this device integrates and aggregates data from the thermostat, sensors and IO with the cloud platform for monitoring and control.
Wireless hub
This wireless hub connects IoT sensors to the dashboard using LoRaWAN protocol. It expands LoRa network coverage to difficult to reach areas.
Wireless sensors
Further optimize a building's savings and comfort with precise monitoring from our broad range of wireless sensors for temperature and humidity, lighting, liquid levels and more.
Mobile app for seamless device configuration
Honeywell Connect Mobile is a mobile app to intuitively design, configure and commission the devices supported by the system – such as gateways, IO modules, thermostats and sensors. Just search for "Honeywell Connect Mobile" in your app store.
On-demand training
Become a SMB Administrator expert
Start with a basic system overview and expand to installation demos. Search for "samba" in your My Honeywell Buildings University account to complete three comprehensive SMB Administrator trainings.
Design an intuitive multisite management system
Connect with a SMB Administrator Expert who can help design a HVAC system that makes building management simple – across any number of sites.