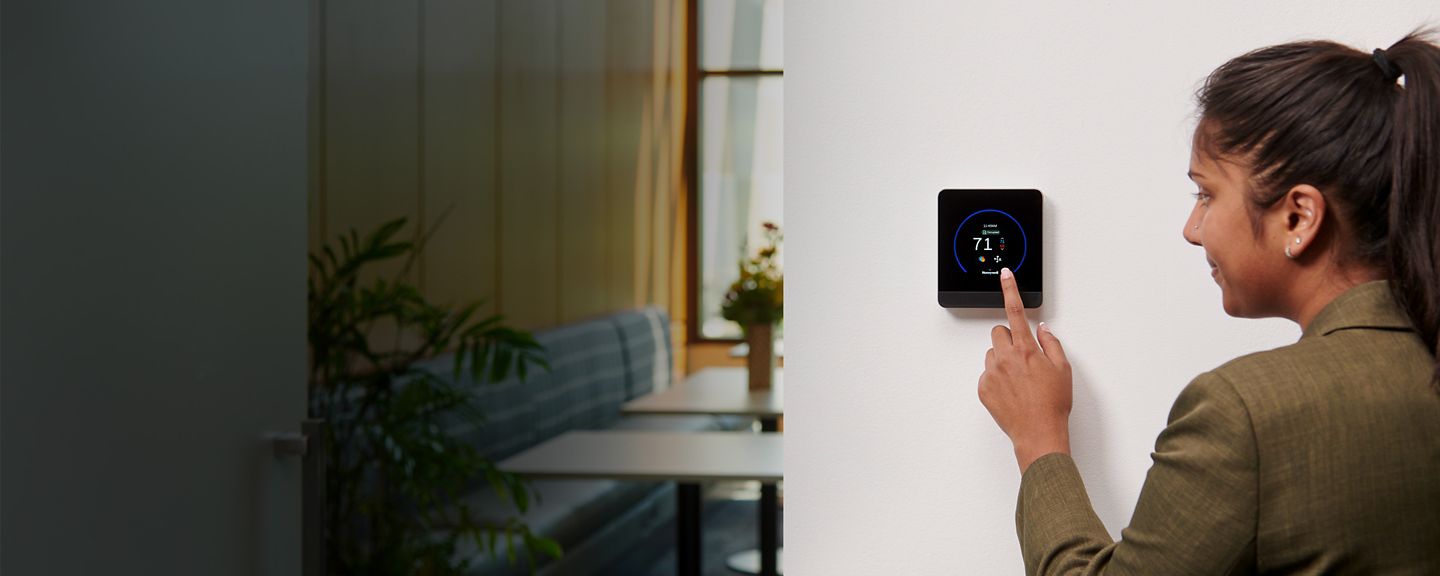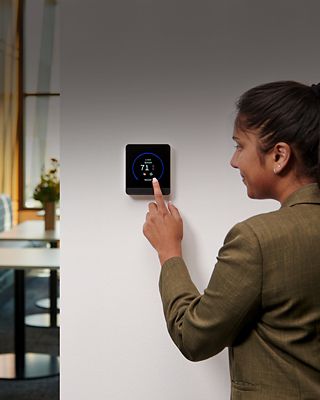 Comfort at first swipe
From commissioning to comfort, one thermostat feels right with every swipe: The Honeywell TC300 Commercial Thermostat
Professional capabilities that put everyone at ease
With hundreds of hours of testing, the TC300 Commercial Thermostat is designed to make everyone's day easier – from fast, guided setup, to connected facility-wide oversight and control.
CONVENIENT FOR USERS
Give occupants "déjà view" with a swipeable color touchscreen that works like the mobile devices they already know.
EASY FOR CONTRACTORS
Designed for simple installation with fewer callbacks. Guided setup built into device, minimizing need for configuration training or user manuals.
CONNECTED FOR FACILITY MANAGERS
Get integrated control and secure remote access to manage your facility more efficiently.
Speak to an expert
Delight your occupants with a thermostat that's lovely to behold, simple to use, and smart at adapting to their comfort preferences. Get more TC300 details, pricing, or a custom quote from one of our buildings experts.