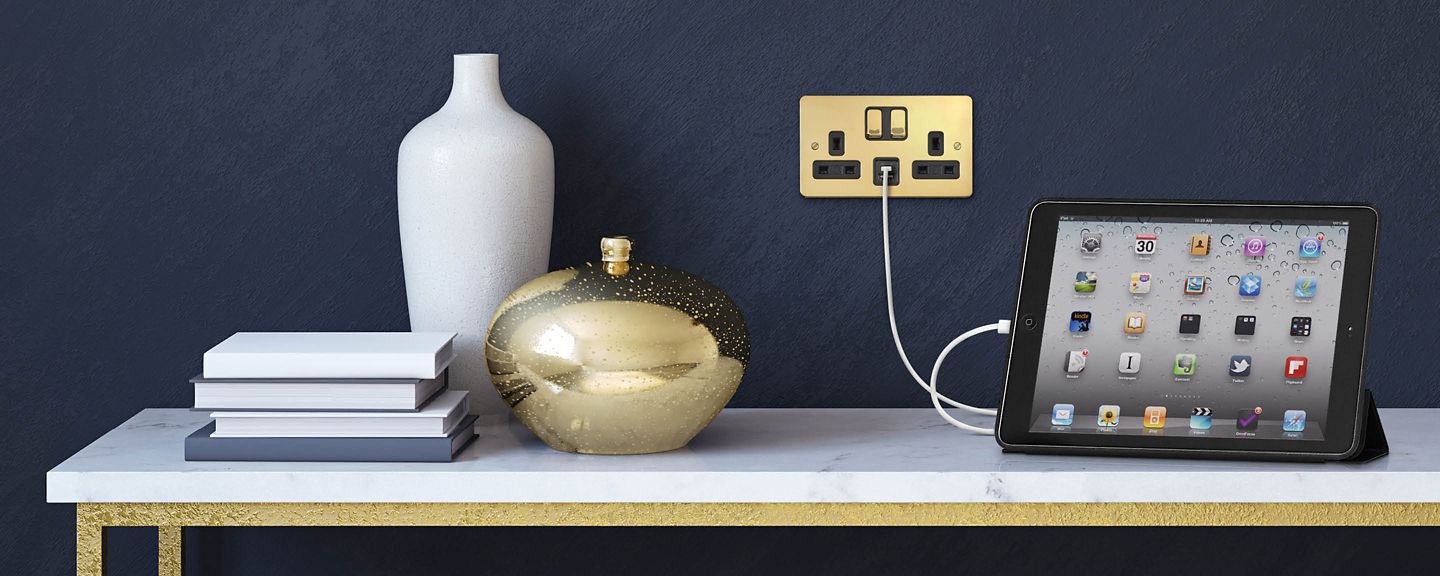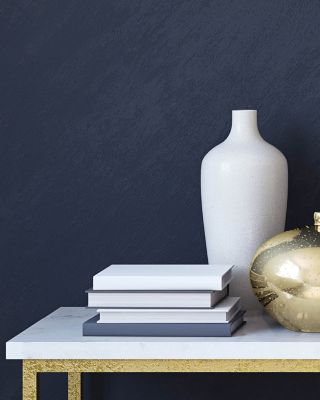 Take charge with efficient, flexible and safe USB charging solutions
The sheer appetite for mobile devices has driven the inclusion of USB integrated sockets as standard into almost every type of building such as the home, education facilities, student accommodation, offices, hospitality, airports and retail. Today, as mobile devices increase their capacity and become more power hungry, the newer USB Type-C connection is set to replace the long standing USB Type-A. Increasingly, electrical specifications are no longer simply requesting integrated USB capability for sockets, but inclusion of USB Type-C specifically.
The question now is not if buildings need to provide this type of socket to users, but when.
Introducing the new MK Logic Plus™ 30W Fast-Charging USBs
Our market-leading Logic Plus wiring device range has been expanded to include our new 30W fast-charging USB solution.
Expertly manufactured in the UK and installed in buildings globally, the product fits the growing demand for efficient USB device charging — safely and reliably.
The new 30W USB Type A+C charger features GaN technology and Power Delivery (PD) protocol, to provide fast charging in a compact size. Smart, efficient charging can deliver power to a wide range of electronic devices and charges them quickly.
Choose from our classic white or graphite grey finish, each with a double pole, dual earth design and covered by a 5-year MK guarantee.
USB Type-C, the new, must-have
USB-C can not only charge phones and tablets but also power a much broader range of equipment. Devices and cables of the future will be able to deliver up to 100W of power, far exceeding that possible with USB-A!
Today, its smaller connection size and reversible shape also means that users won't need to keep flipping the connector over to find the right orientation.
It will take some time for the market to fully make the transition from the still commonly-used Type-A, to Type-C connection. That's why we have launched a new USB integrated socket into our Logic PlusTM range that has two USB ports – 1x Type-C, 1x Type-A, providing a total of 15W across both outlets; the USB-C socket is rated at 15W (5v/ 3A) power whilst the USB-A port is rated at 10W (5V/2A) 
Discover MK's Decorative USB Ranges
METALCLAD PLUS ™
Robust faster charging.
The MetalClad Plus ™ USB range is available in white and aluminium finishes and ideal for factories, workshops and garages. Made from heavy gauge steel it's tough, impact resistant and look good too.
ASPECTS ™
Aspects you see. Aspects you don't.
The simple and clean styling of Aspect is both modern and contemporary. A profile of just 4mm, and concealed screws leave an elegant front plate, making it more attractive still.
Aspect USB is offered in 8 marketing leading finishes, with complementary insert colours.

EDGE
Give your interiors the Edge.
The unique Edge design offers a smooth, clean, incredibly thin metallic range – in fact just 1.5mm.
An impressive yet subtle statement, available in an unrivalled range of finishes, Edge is the choice in modern, contemporary, or traditional interiors where style and detail are the desired effect.
MK DIMENSIONS
Hassle free specification and installation starts here.
A fusion of form with function, delivered in a compact modular screwless aesthetic, with 9 interchangeable metal and plastic front plates, all built on the MK platform – synonymous with safety, quality and reliability. The USB MK Dimensions range is your ideal charging solution.
Take charge with optimal and efficient charging
MK's Dynamic Device Recognition (DDR) technology ensures that each device is charged in it's own optimum way. DDR works because different proprietary devices charge in different ways.
Whatever make or model you are charging, that device will recognise the MK USB socket or USB module as it would its own charger, drawing current in the way that best suits its design.
Take charge with enhanced safety
Should the total charging current exceed the rate level of 3A (or 2A for dual USB-A products), the device will enter a current limited safety mode, or if a short circuit occurs, the output voltage will shut down completely.
Unlike many other USB sockets on the market,  double pole switching is included for added user safety. Frequently required for public buildings
Logic Plus is made using urea formaldehyde, a high grade thermoset material with inherent antimicrobial properties. New testing, by an independently accredited laboratory to the latest standard ISO22196:2011, shows kill rates of OVER 99.99% against MRSA, E.Coli, Salmonella, Klebsiella Pneumoniae, Listeria and S.Aureus 6538p – which cant be resistant to antibiotics.  Also anti-viral with OVER 99.99% kill rates against Phi-X174 - the international standard for antiviral testing and is one of the smallest known non-enveloped viruses making it harder to detect and kill.
Also featuring MK's renowned 3-pin 'child resistant shutter system', designed to inhibit access to the electricity supply unless all 3 pins of a standard British 13A plug are in position.
Take charge with installation ease
Perfect for retrofit as well as new build installations, USB integrated sockets fit a standard 25mm back box.
Exception - Aspect and Edge require 35mm back box.
Featuring In-line terminals which allow wires to be cut and stripped to the same length, speeding up the installation time needed.
Backed out and captive terminal screws and upward facing terminals with a funnel entrance make wiring and installation simpler and faster
Take charge with 100 years of British manufacturing excellence
With an unrivaled heritage and reputation for quality and reliability, MK's USB integrated sockets are manufactured at our Southend on Sea, Essex site and come with a 5-year product guarantee.
Hear from our expert.
Neil Brown, one of MK's Offering Managers, explains how Logic Plus USB Type-C.
Integrated sockets are powering the future. Watch the video now.
Speak to an expert
We're happy to help. Let us know if you need any specification support, technical advice, would like to speak to a sales person or want to find a stockist. Fill in the form below and we'll be in touch shortly.