Linear Actuators
ML7430/ML7435 Series 400N Short Stroke Linear Valve Actuator
ML7430 / ML7435 series linear valve actuators are used with control valves in sizes ranging from DN15 to DN40, with 6.5mm stroke. They are used in a variety of applications where spring return safety function is critical.
Overview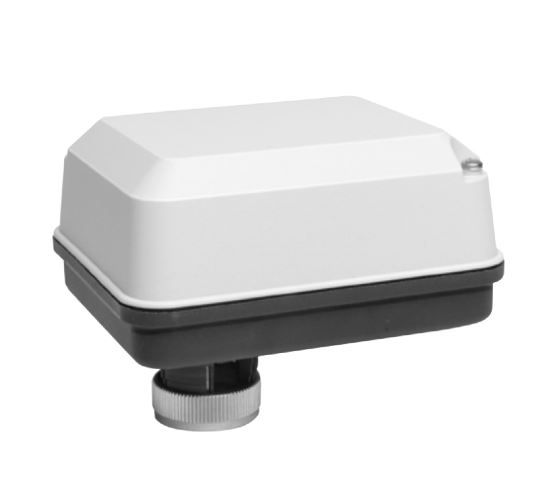 ML7430 / ML7435 series provide analogue 0..10Vdc control. ML7435 offers spring return safety function, and together with V5825 series of 2-way valves offer DIN EN 14597 district heating certification.
ML7435 has 60s drive time and max 20s spring return time. ML7430 is fast acting with 15s timinig, but does not feature spring return safety function. The housing is rated at IP54 protection class. Linear force is 400N.
The actuators are suitable especially for use in compact or conventional stations for direct or indirect district heating connections, air handling units, and roof top units. The actuators are equipped with a manual operator (for 8 mm Hex Key). Manual operation is possible only after the power supply is switched off or disconnected.
Runtime : 15 second (time unit)
Others
Name
Description
File Size
Date
Size
Name
Description
File Size
Date
Size

ML7430E1005
Modulating Linear Valve Actuator, Fast Acting, 24Vac, 6.5mm stroke, 400N, 15s

ML7435E1004
Modulating Linear Valve Actuator, Spring Return, EN 14597 certificate, 24Vac, 6.5mm stroke, 400N, 60s drive 20s spring return

ML7430E1005
Modulating Linear Valve Actuator, Fast Acting, 24Vac, 6.5mm stroke, 400N, 15s

ML7435E1004
Modulating Linear Valve Actuator, Spring Return, EN 14597 certificate, 24Vac, 6.5mm stroke, 400N, 60s drive 20s spring return