Zone & Unitary Controllers
T1L Media Adapter
IP - T1L SINGLE PAIR MEDIA ADAPTER
Overview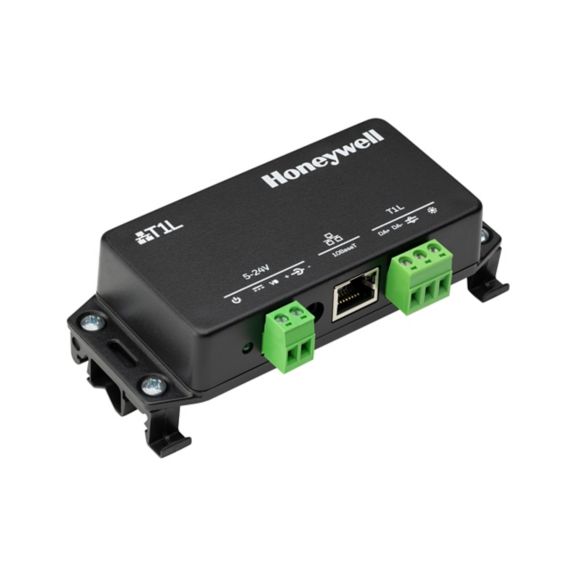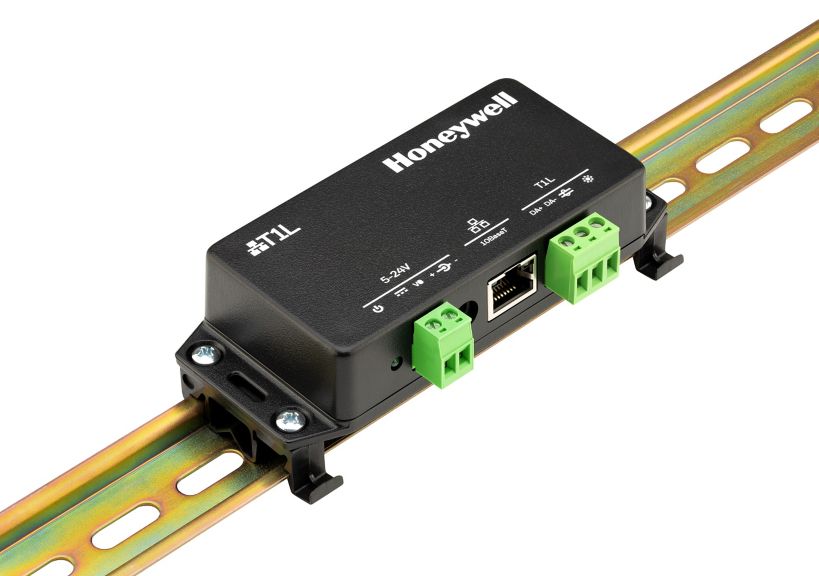 IP ETHERNET - T1L SINGLE PAIR MEDIA ADAPTER SUPPORTING 10 MB/S DATA TRANSMISSION.
Features & Benefits:
The Honeywell 10BASE-T1L media adapater is a converter that allows migrating 10BASE-T traffic to 10BASE-T1L.
The 10BASE-T1L protocol allos devices to communicate on low-cost single twisted pair cable within an IP network. The 10BASE-T1L media adapter takes typical 4-pair cabling (CAT 5) with an RJ-45 connector and converts the signal to work on a single twisted pair cable.
Many buildings today that are looking to upgrade and obtain greater IP functionality have existing single twisted pair cables connected to legacy devices. This adapter allows installers and building owners to reuse that existing cabling and directly connect to Honeywell's suite of T1L controllers. Additionally T1L protocal can have up to 1000 meters between devices, longer than most other IP cabling solutions.
Certifications:
Others
Name
Description
File Size
Date
Size
T1L Media Adaptor Installation Instructions
application/pdf 874.66 KB
5/8/2023
874.66 KB
T1L Media Adaptor Data Sheet
application/pdf 542.1 KB
5/14/2023
542.1 KB
Name
Description
File Size
Date
Size
T1L Media Adaptor Installation Instructions
874.66 KB
5/8/2023
874.66 KB
T1L Media Adaptor Data Sheet
542.1 KB
5/14/2023
542.1 KB
Name
Description
File Size
Date
Size
T1L Media Adaptor Installation Instructions
874.66 KB
5/8/2023
T1L Media Adaptor Data Sheet
542.1 KB
5/14/2023

10BASE-T1L-ADAPT
IP-T1L single pair media adapter that allows converting 10BASE-T traffic to 10BASE-T1L

10BASE-T1L-ADAPT
IP-T1L single pair media adapter that allows converting 10BASE-T traffic to 10BASE-T1L