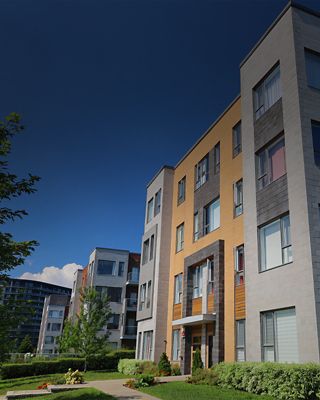 Carbon Monoxide (CO) Detection
Carbon monoxide (CO) is an invisible intruder that threatens lives in nearly every home and sends 20,000 people to the ER with CO poisoning each year. Our hardwired CO detectors with RealTest use electrochemical sensors to measure carbon monoxide levels and alert residents with a flashing Temp-4 signal alarm—but that's not all. System-connected carbon monoxide detectors offer guaranteed 24/7 central station protection, whether residents are home or not. Monitored CO detection is ideal for any home and provides additional peace of mind in situations when children, the elderly, or pets are at risk.
Select a category below to explore.
System Sensor conventional carbon monoxide (CO) detection accessories include an i4 Series replacement CO cell, i4 Series interface modules and a wall plate for the CO1224 Series detectors.​
The i4 Series Combination CO/Smoke Detector and Interface Module is the first system-connected, combination solution for conventional fire and security systems. That means less wire, less labor, and less devices on the wall or ceiling. And with 24/7 central station monitoring and the most reliable and accurate sensing technologies, it means the highest levels of protection available.
The system-connected CO1224T and CO1224TR CO detectors with RealTest® provide early warning of dangerous CO buildup by using electrochemical sensing technology to measure CO levels in the air. If a dangerous amount of CO is detected, then the CO1224T / CO1224TR will alert residents by sounding and flashing a Temp-4 signal alarm. Protection is guaranteed 24/7 by a central station, regardless of whether residents are away from home, sleeping, or already suffering from the effects of CO.
In cases where the footprint of the old detector must be covered, the CO-PLATE CO Detector Replacement Plate perfectly covers the outline of the old and bulky competitive detector. The CO1224T then mounts to the CO-PLATE for a clean, low-profile finish ideal for commercial and residential applications.​
Our most advanced intelligent spot detectors, multi-criteria devices use multiple sensors to detect multiple conditions and sense a wider range of fires with greater accuracy. Our Advanced Multi-Criteria Fire/CO Detector is also a multi-sensor technology that combines both multi-criteria fire detection and life safety carbon monoxide (CO) detection in a single device.​