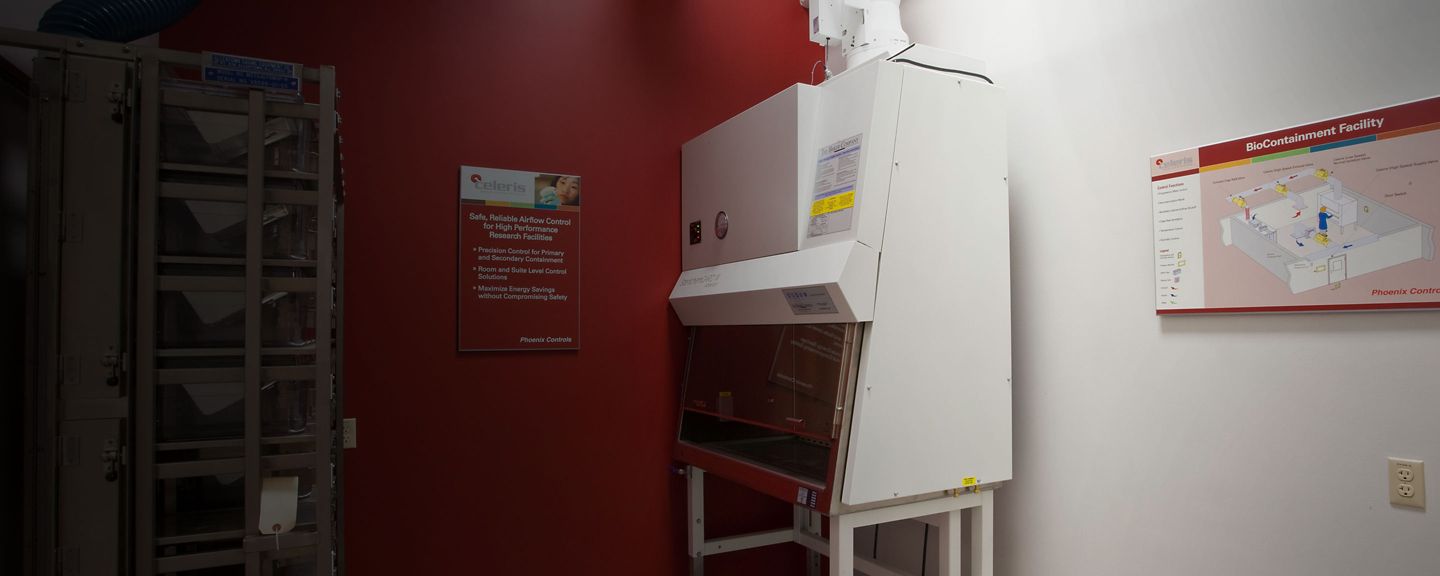 Phoenix Controls Demonstration Suites
See our solutions in action
We're confident in providing the most precise, reliable ventilation solutions for our customers, yet we realize that seeing our valves in operation is a key part of the decision-making process. To demonstrate the full flexibility and features of our products, Phoenix Controls has dedicated 1400 square feet of its corporate office in Acton, Massachusetts, to run ventilation sequences that can closely match your environment.

The suites demonstrate Phoenix Controls solutions in full-scale environments for wet chemistry and research, life science facilities and critical care hospitals. The space is used for scheduled customer visits to the facility where product specialists conduct guided tours that show state-of-the-art ventilation control, including fume hood containment, optimal space pressurization and energy-saving techniques.
Schedule a Demonstration Suite Tour
See our wet chemistry and research demo suite
The wet chemistry and research laboratory area consists of a fully functioning, VAV fume hood lab, a bio-safety level 3 (BSL3) containment lab and a life science lab. The fume hood lab demonstrates numerous energy efficient solutions for high-speed fume hood containment and volumetric pressurization control. The BSL3 lab demonstrates Phoenix Controls innovative Progressive Offset Control for accurate and stable differential pressure control. 
See our life science facility demo suite
In our life science suite we demonstrate state-of-the-art, life sciences ventilation design, including optimal space pressurization and energy-saving techniques. This space shows a typical lab support alcove that has been designed with a high-performance fume hood to demonstrate the performance and environmental control capabilities of Phoenix Controls' life science solution.
See our critical care hospital demo suite
The healthcare demonstration area is dedicated to running ventilation sequences similar to those in typical critical-care hospitals. The suite shows customers the full operation and benefits of using the Phoenix Controls healthcare solution, as demonstrated in mock-up hospital rooms that closely represent a real patient care environment.