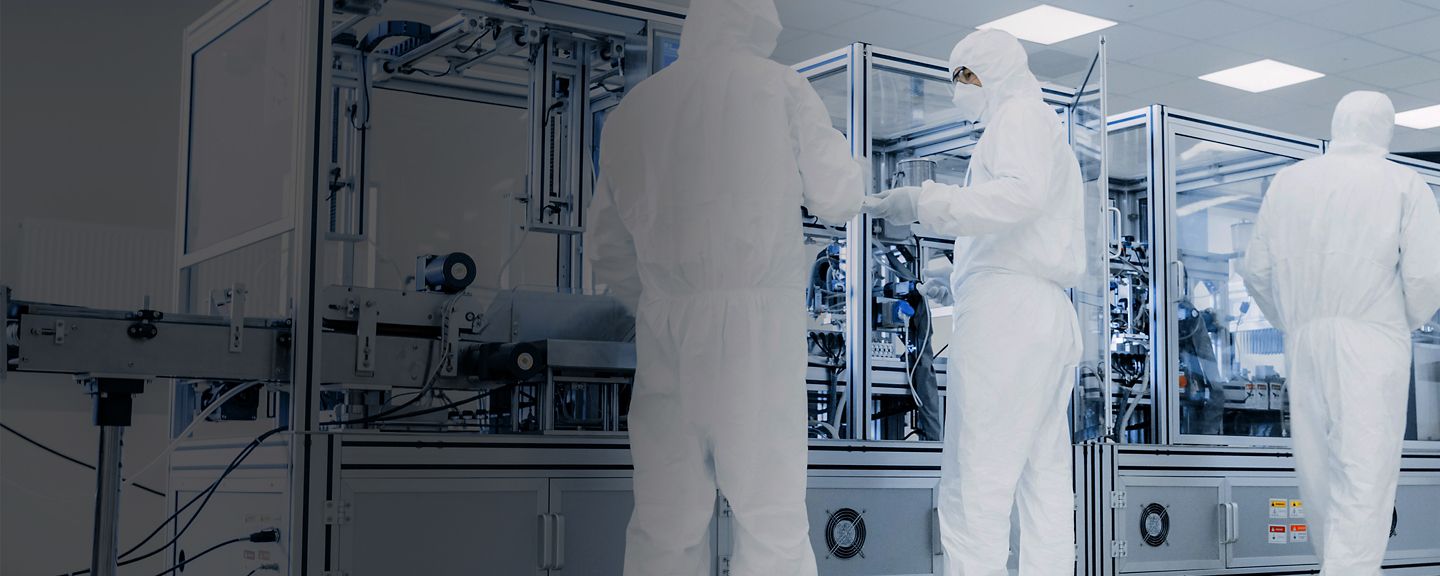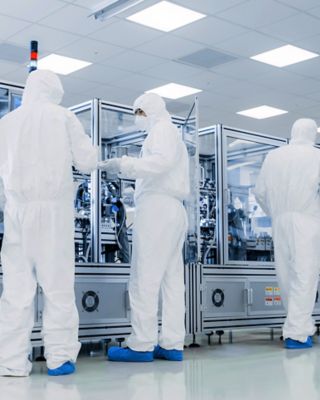 High purity manufacturing spaces
Stable and precise airflow control
Phoenix Controls solutions for high purity manufacturing environments are designed to deliver accurate and repeatable airflow control, temperature, humidity, and room pressurization and enable increased production space flexibility for enhanced outcomes.
Sustainability
Increased accuracy and reliability for HVAC performance
Designed to reduce conditioned exhaust compared to traditional approaches
Easily initiate occupancy and demand-based sequences
Mechanical pressure independence
High turndown ratios up to 20:1 .

Enhanced outcomes
Improved air quality and airflow strategies
Usage based controls for improved facility and energy management
Zone balance, temperature, occupancy, humidity, and mode control
Less downtime to help improve production yields
Less testing, adjusting and balancing (TAB) to help with faster commissioning

Celeris Valves
Precise control for clean room environments
The Phoenix Controls' Celeris line of venturi valves offers the high-quality performance and increased capabilities needed in high-level containment facilities.

Applications
Battery Manufacturing
Semiconductor Fabrication
Biopharmaceutical Production
Electric vehicle battery manufacturing plants
Pressurization and humidity control are critical to maintain battery production yields, battery range, and longevity. Loss of pressurization can compromise product output and quality. Optimize your product quality and clean room production yields with insights provided by Phoenix Controls' Vision CE software and venturi valves.
Semiconductor Fabrication
Consistency of environmental factors are critical for the standardization and uniformity of product output. Maintain production quality across a myriad of production locations regardless of external environmental conditions with the precision and repeatability of Phoenix controls valves and critical environment management software.
Biopharmaceutical Manufacturing
Management of contamination risk, maintenance of sterility, and consistent production space environmental factors are critical to quality, safety, and output of biopharmaceutical production spaces. Optimize safety and yields with Phoenix Controls' critical environment management software and venturi valve airflow controls.