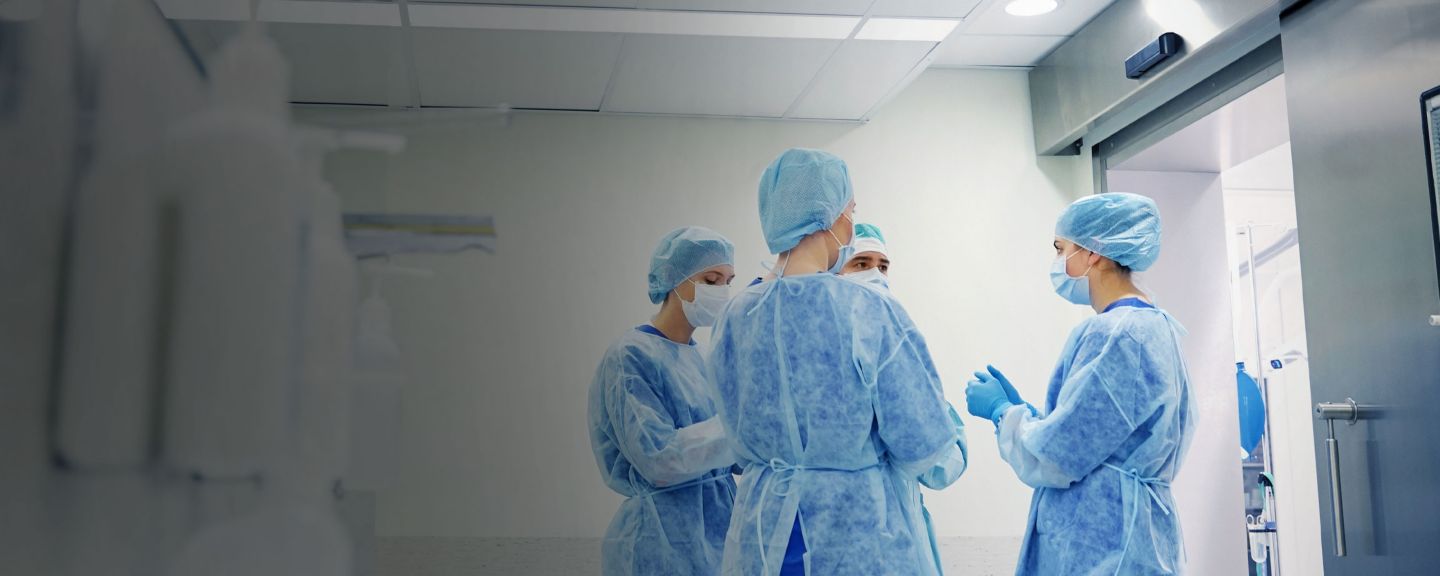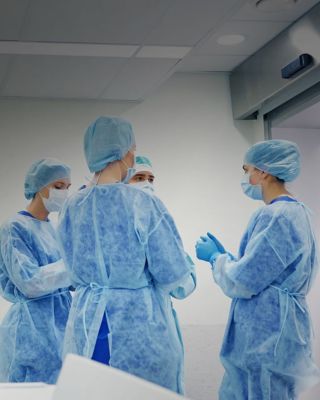 Stable, efficient air flow management
The Phoenix Controls system provides fast, stable and repeatable space ventilation and pressurization control that supports standard operating, patient, isolation, and pandemic room requirements, while helping to minimize the spread of infection and provide the best energy savings options without compromising patient, staff, or visitor safety.
Phoenix Controls, in conjunction with your BACnet®-running BMS, can assist with:

Room Pressure/Infection Control Strategies
Patient Health and Comfort Automation
Accreditation Management
Facility Operations/Maintenance Savings
Flexible Surgical and Critical Care Control Strategies
Energy Management Optimization
Reliable, Accurate, HVAC Performance
Patient Rooms
In simple ducted-exhaust applications, Phoenix Controls system improves patient comfort and healing. To increase room flexibility, systems can be upgraded so that patient rooms can be quickly switched to negative-pressure beds in the event of a pandemic incident
Isolation Rooms
Minimize the spread of airborne infections through maintaining negative pressure in the space Phoenix Controls pressure monitors integrate easily with our controllers, providing a local display, alarm and network integration.
Operating Rooms
Whether the OR suite is occupied or unoccupied, maintaining the required air change rate and keeping the suite positively pressurized at all times provides the best environmental quality and helps reduce the risk of infection. Phoenix Controls provides full airflow control to maintain a sterile space without compromising sustainable practices. 
Hospital Pharmacies
In-hospital pharmacies are frequently required to prepare Compounded Sterile Preparations (CSPs) in cleanroom-like environments. The Phoenix Controls healthcare solution helps organizations comply with the requirements of U.S. Pharmacopeia Chapter <800> by providing all the ventilation and airflow control requirements needed for ISO Class 7 and ISO Class 5 environmental conditions.
Product Spotlight
SmartSuite Airframe for Operating Rooms
A self-contained modular system that brings airflow, filtration and pressurization control together with lighting and real-time monitoring of critical air quality and infection factors. It can be customized to any surgical space, and is assembled in a separate controlled environment so it can be installed quickly on site.
Product Spotlight
Theris Airflow Control for Healthcare
Over many years of proven results, our Theris venturi valves have earned their reputation as the industry's premier choice for constant volume and VAV applications where stable directional airflow into or out of the space is critical.