Monitor Modules
Flashscan Intelligent Addressable Monitor Module, Miniature
Addessable Monitor Module, Miniature
Overview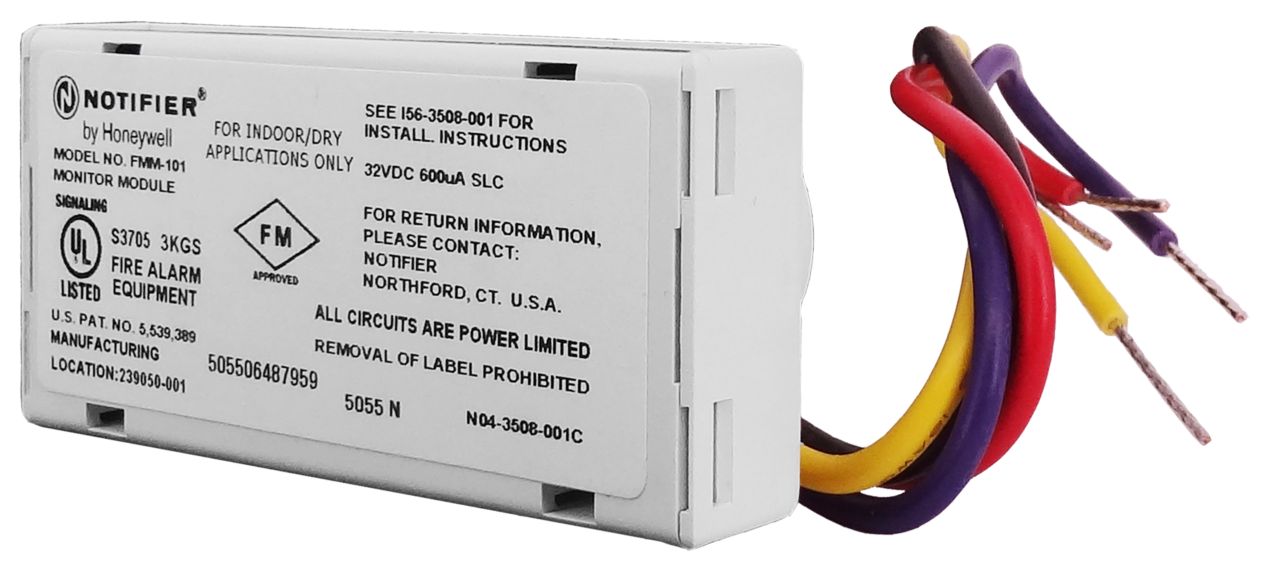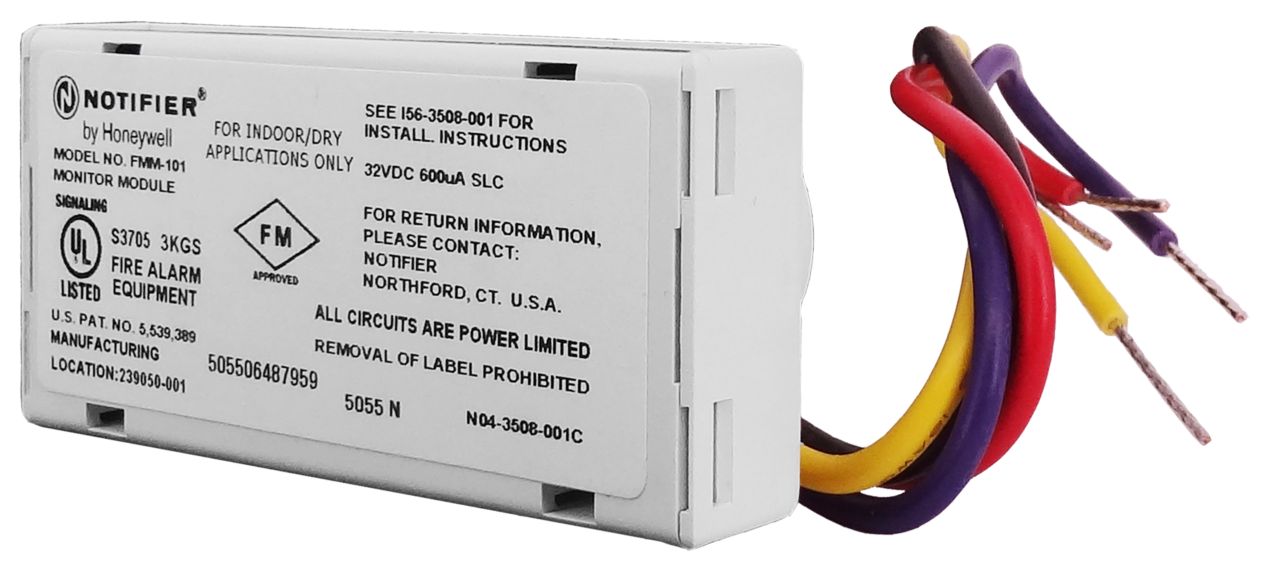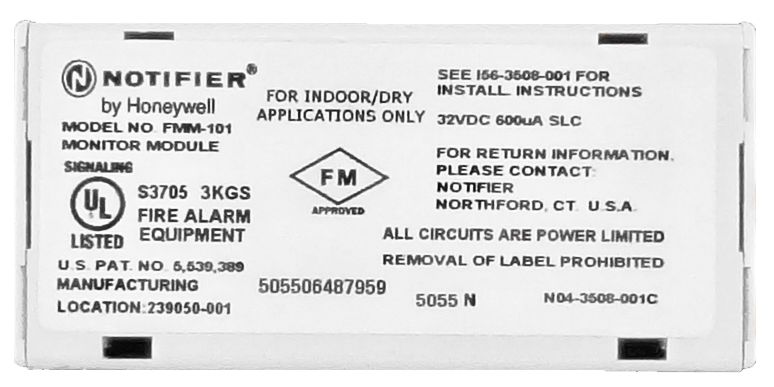 FMM-101 Mini Monitor Module is a miniature monitor module a mere 3.302 cm H x 6.985 cm W x 1.651 cm D that supervises a circuit of dry-contact input devices. Its compact design allows the FMM-101 to be mounted in a single-gang box behind the device it monitors.
Features & Benefits:
The FMM-101 Mini Monitor Module can be installed in a single-gang junction directly behind the monitored unit. Its small size and light weight allow it to be installed without rigid mounting. The FMM-101 is intended for use in intelligent, two-wire systems where the individual address of each module is selected using rotary switches. It provides a two-wire initiating device circuit for normally-open-contact fire alarm and security devices. The FMM-101 can be used to replace MMX-101 modules in existing systems.
FMM-101 is used to monitor a single device or a zone of four-wire smoke detectors, manual fire alarm pull stations, waterflow devices, or other normally open dry-contact devices. May also be used to monitor normally-open supervisory devices with special supervisory indication at the control panel. Monitored circuit/device is wired as an 2-wire initiating device circuit configuration. A 47k Ohm End-of-Line Resistor (provided) terminates the circuit.
Note: The listings and approvals below apply to the module specified in this document. In some cases, certain modules or applications may not be listed by certain approval agencies, or listing may be in process. Consult factory for latest listing status.
Certifications:
SAI Global : License SMKH25312
New Zealand Equipment Register. Listing #NI/610
Brand : NOTIFIER|Notifier
Others
Name
Description
File Size
Date
Size
Monitor, Interface Control and Relay Modules Datasheet (FMM-1, FMM-101, FZM-1, FCM-1, FRM-1 Series)
application/pdf 146.03 KB
5/30/2023
146.03 KB
FMM-101 Monitor Module Installation Manual
application/pdf 607.2 KB
5/30/2023
607.2 KB
Name
Description
File Size
Date
Size
Monitor, Interface Control and Relay Modules Datasheet (FMM-1, FMM-101, FZM-1, FCM-1, FRM-1 Series)
146.03 KB
5/30/2023
146.03 KB
FMM-101 Monitor Module Installation Manual
607.2 KB
5/30/2023
607.2 KB
Name
Description
File Size
Date
Size
Monitor, Interface Control and Relay Modules Datasheet (FMM-1, FMM-101, FZM-1, FCM-1, FRM-1 Series)
146.03 KB
5/30/2023
FMM-101 Monitor Module Installation Manual
607.2 KB
5/30/2023

FMM-101-AUS
Addessable Monitor Module, Miniature

FMM-101-AUS
Addessable Monitor Module, Miniature