Beam Detectors
BEAM200 and BEAM200S Intelligent Reflected Beam Smoke Detector
The BEAM200 and BEAM200S single-ended reflected beam smoke detectors are uniquely suited for protecting open areas with high ceilings where other methods of smoke detection are difficult to install and maintain.
Overview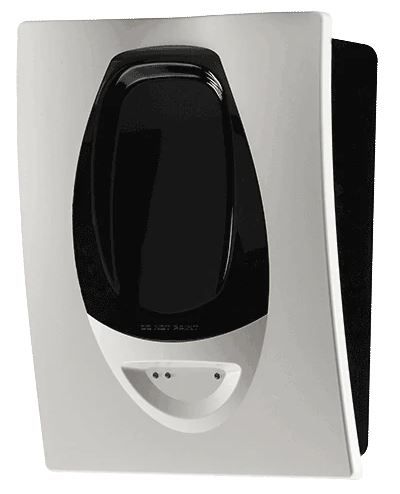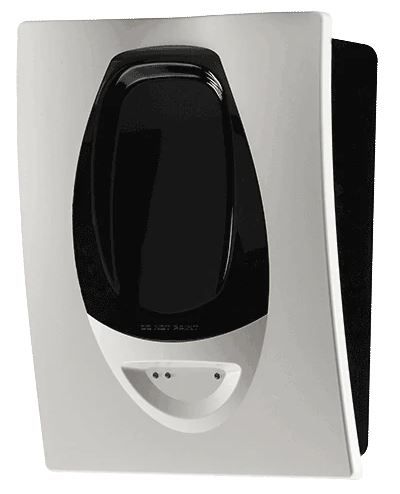 The System Sensor BEAM200 and BEAM200S intelligent reflected beam smoke detectors are designed to be used with UL Listed compatible control panels only. Since all of the wiring is connected to one side, the installation of the single-ended reflective design is much easier than dual-ended projected beam detectors. Alignment is accomplished quickly via an optical sight and a 2 digit signal strength meter incorporated into the product. Listed for operation from –22°F to 131°F, the BEAM200 detector can be used in open area applications to provide early warning in environments where temperature extremes exceed the capability of other types of smoke detection.
The BEAM200 smoke detector includes one wired transmitter/ receiver unit and one reflector. When smoke enters the area between the unit and the reflector it causes a reduction in the signal. The alarm is activated when the smoke level reaches the predetermined threshold.
The BEAM200 device has four standard sensitivity selections along with two Acclimate™ settings. When either of the two Acclimate settings are selected, the detector automatically adjusts its sensitivity using advanced software algorithms to select the optimum sensitivity for the specific environment. The BEAM200S model is equipped with an added feature, an integral sensitivity test feature that uses a test filter attached to a Servo motor inside the detector optics. Using the remote test station RTS451/RTS151, the motor is activated and moves the filter in the pathway of the light beam, thereby testing detector sensitivity. This integral sensitivity test feature allows the user to quickly and easily S911 3017888 7260-1209:229 53-04-E 2165 meet the annual maintenance and test requirements of NFPA 72.
Features & Benefits:
16 to 328 foot protection range
Single-ended, reflective design
Easiest alignment in the industry with digital display
6 field selectable sensitivity levels
Optional integral NFPA 72 sensitivity test feature
Removable plug-in terminal blocks
Built-in automatic gain control compensates for signal
deterioration from dust build-up
Remote test station available
Paintable cover
Optional heater kits available
Certifications:
UL Listed
FM Approved
CSFM 7260-1209:229
MEA approved 53-04-E
MSFM approved 2165
Others
Brand
Conventional or Addressable
Detector Type
Product Type
Others
Conventional or Addressable
Conventional or Addressable : Intelligent
Others
Name
Description
File Size
Date
Size
BEAM200, BEAM200S Single-ended Reflected Type Projected Beam Smoke Detector
application/pdf 1.51 MB
5/8/2023
1.51 MB
BEAM200 CAD Drawing
image/vnd.dwg 122.1 KB
4/28/2023
122.1 KB
Intelligent Reflected Beam Smoke Detector with Integral Sensitivity Test Feature Engineering Specs
application/pdf 64.14 KB
5/14/2023
64.14 KB
Intelligent Single-ended Reflected Type Beam Smoke Detectors
application/pdf 291.35 KB
5/14/2023
291.35 KB
Intelligent Reflected Beam Smoke Detector Engineering Specs
application/pdf 63.11 KB
5/14/2023
63.11 KB
Datasheets
Name
Description
File Size
Date
Size
Intelligent Single-ended Reflected Type Beam Smoke Detectors Datasheet
application/pdf 291.35 KB
5/14/2023
291.35 KB
Installation Instructions
Name
Description
File Size
Date
Size
BEAM200A, BEAM200SASingle-ended Reflected Type Projected Beam Smoke Detector Installation Guide
application/pdf 781.91 KB
5/8/2023
781.91 KB
Manuals and Guides
Name
Description
File Size
Date
Size
Beam Smoke Detectors Applications Guide
application/pdf 526.26 KB
8/14/2023
526.26 KB
Data Sheet
Name
Description
File Size
Date
Size
BEAM200A and BEAM200SASingle-endedReflected TypeBeam Smoke Detectors Datasheet
application/pdf 363.54 KB
5/14/2023
363.54 KB
Name
Description
File Size
Date
Size
Name
Description
File Size
Date
Size

BEAM200
Intelligent beam smoke detector with 8˝ reflector

BEAM200
Intelligent beam smoke detector with 8˝ reflector