Bases
B501AUS Standard Addressable Plug-in Detector Base
B501AUS standard bases offer compact design and is a plug-in detector base intended for use in intelligent systems, with screw terminals identified with a (+ and –).
Overview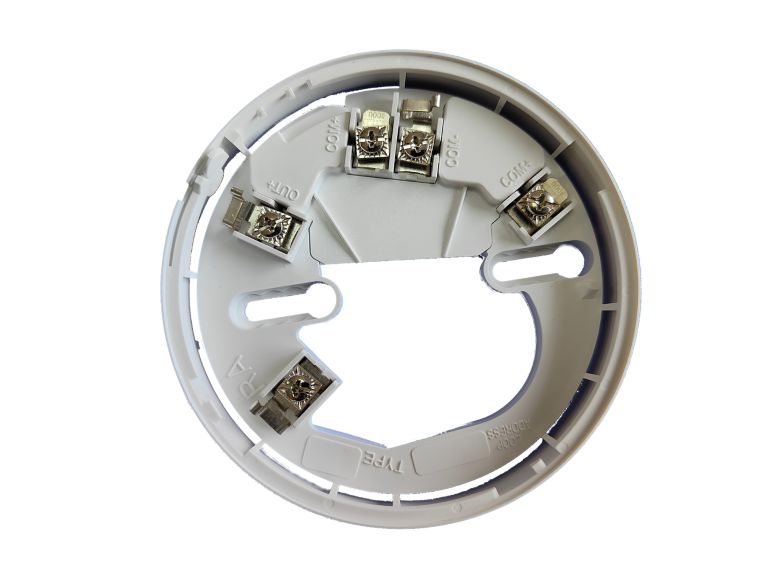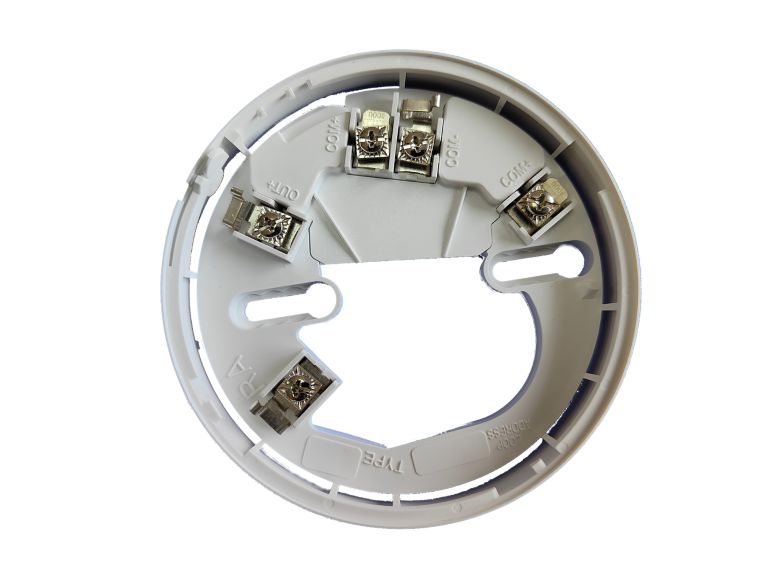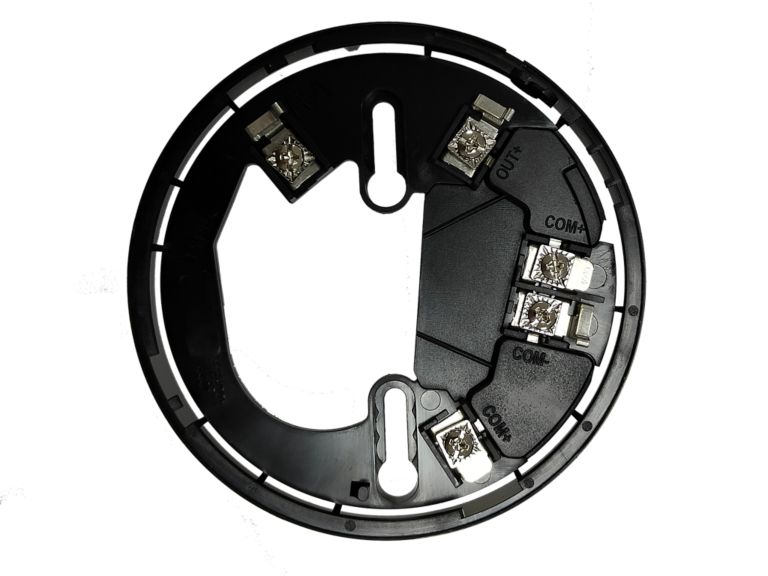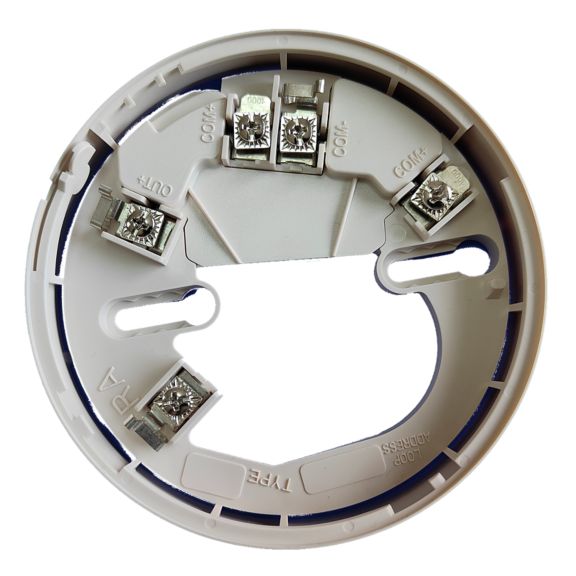 NOTIFIER® offers standard plug-in detector bases, as well as, Isolator bases for the addressable detectors. B501BI Isolator Base is designed for use with all NOTIFIER® 851 and 951 series analogue addressable detectors. The Isolator base prevents an entire communications loop from being disabled when a short circuit occurs. It achieves this by isolating the part of the loop containing the short from the remainder of the circuit. The Isolator base will automatically restore the entire loop when the cause of the short circuit is corrected.
The B501BI isolator base accepts the following NOTIFIER® detectors : FSP-851AUS/FSP-951AUS/FSP-951TAUS Series, FST-851AUS / FST-851(R)-WP/ FST-951AUS Series, FAPT-851AUS Series, FDX-851AUS-IV/FDX-851RAUS-IV, SDX-851AUS-IV Series, FSV-951RAUS Series and FPTI-951AUS Series.
Features & Benefits:
Low Current consumption (100 uA)
Complete isolation of short circuits
Automatic restore when short circuit is corrected
Up to 40 devices may be isolated per isolator base, depending on the device type
Sensor continues to operate in case of a short circuit on either side of isolator base
Certifications:
B501BI Approval and Listing:
Approved to AS ISO 7240.17:2015
SAI Global Listing# SMKH25312
Product Type : Device Bases
Others
Name
Description
File Size
Date
Size
B501AUS, B501BI Addressable Detector Bases
348.87 KB
8/18/2023
348.87 KB
B501BI Installation Manual
238.28 KB
5/8/2023
238.28 KB
B501BI Installation Manual
238.18 KB
5/8/2023
238.18 KB
Name
Description
File Size
Date
Size
B501AUS, B501BI Addressable Detector Bases
348.87 KB
8/18/2023
B501BI Installation Manual
238.28 KB
5/8/2023
B501BI Installation Manual
238.18 KB
5/8/2023

B501BI-BL
Black, Isolator, Isolator plug-in mounting base

B501BI-IV
Ivory, Isolator, Isolator plug-in mounting base

B501BI-W
Bright White, Isolator plug-in mounting base

B501BI-BL
Black, Isolator, Isolator plug-in mounting base

B501BI-IV
Ivory, Isolator, Isolator plug-in mounting base

B501BI-W
Bright White, Isolator plug-in mounting base