Door Holders
Door holding magnets
Haftmagnets are optionally suitable for floor, ceiling and wall mounting.
Overview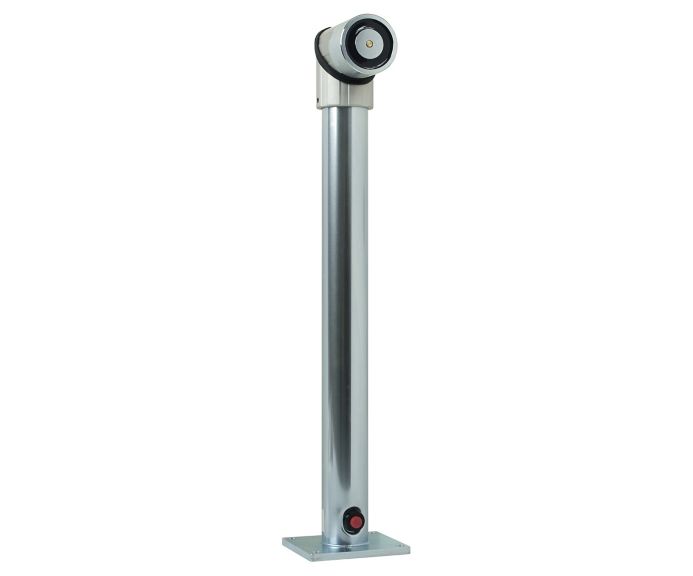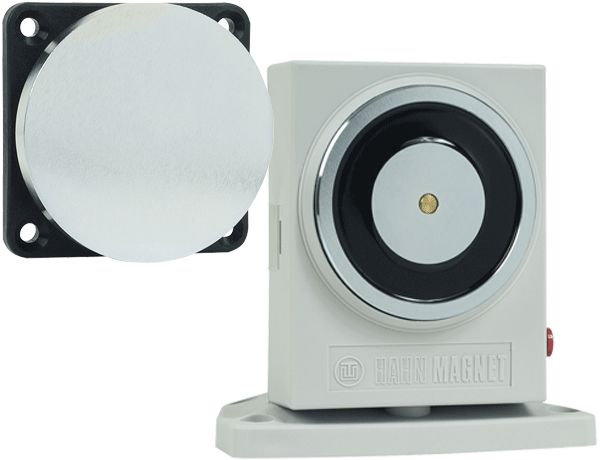 Door holding magnets are mainly used as hold-open devices on fire protection closures (fire protection doors, gates, flaps). They hold this in the open state. For installation, the regulations of the German Institute for Building Technology (DIBt) must be followed.
Controlled by a fire alarm control panel or door control panel with connected fire detectors, they release the fire protection closures by interrupting the power supply in the event of a fire hazard. The doors or closures are automatically closed by means of a door closer. This is to prevent fire and smoke from spreading to the entire building.
SKUs

767010
Door retainer DH50-N490-WM

767011
Door retainer DH70-N1372-WM

767016
Door retainer DH70-N1372-GM

767017
Door retainer DH50-N490-UM

767019
Door retainer DH50-N490-UM

767020
Door retainer DH70-N1372-UM

767153
Ex holding magnet

767010
Door retainer DH50-N490-WM

767011
Door retainer DH70-N1372-WM

767016
Door retainer DH70-N1372-GM

767017
Door retainer DH50-N490-UM

767019
Door retainer DH50-N490-UM

767020
Door retainer DH70-N1372-UM

767153
Ex holding magnet