Routers
Industrial VPN Routers
The industrial high-speed router EBW allows secure connections between local and remote networks.
Overview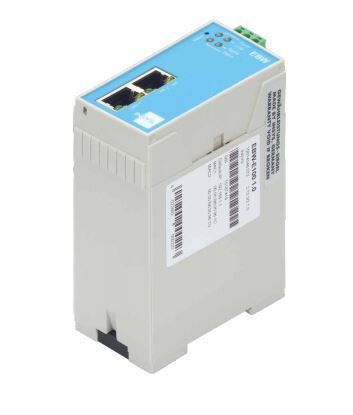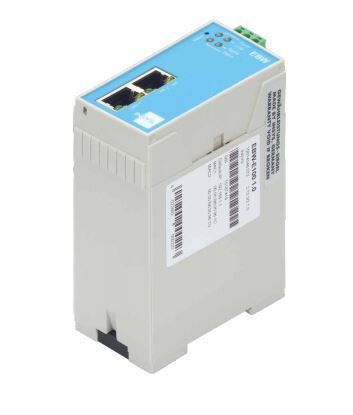 The EBW industrial routers allows you an easy, reliable and secure connection of different applications located on different sites.

Using the quick start wizard, the EBW routers can be quickly and easily integrated in the "SBC Connectivity service" VPN network. Theses industrial routers enable professional IP routing and provide highest-possible IT security.
Others
Supply Voltage

48 voltage alternating current

Overall Height
Overall Width
Overall Depth
Brand
For Use With

Local and remote network volt
Others
Supply Voltage

48 voltage alternating current

For Use With

Local and remote network volt
Supply Voltage : 48 voltage alternating current
Overall Height : 70 millimetre
Overall Width : 110 millimetre
Overall Depth : 45 millimetre
For Use With : Local and remote network volt
Others
Name
Description
File Size
Date
Size
Name
Description
File Size
Date
Size
Please sign in to activate purchase options
PCD7.K840
GSMUMTS (850900180019002100 MHz) Antenna with Magnetic Base and SMA Connector
PCD7.K840
GSMUMTS (850900180019002100 MHz) Antenna with Magnetic Base and SMA Connector
Q.NET-CON
Year's license for a VPN access point to the SBC Connectivity Portal
Q.NET-CON
Year's license for a VPN access point to the SBC Connectivity Portal
Q.NET-EBW-E100
Industrial LAN router for VPN connection
Q.NET-EBW-E100
Industrial LAN router for VPN connection
Q.NET-EBW-H100
Industrial 3GHSPA router for VPN connection
Q.NET-EBW-H100
Industrial 3GHSPA router for VPN connection
Q.NET-EBW-L100
Industrial 4GLTE Router for VPN connection
Q.NET-EBW-L100
Industrial 4GLTE Router for VPN connection

PCD7.K840
GSMUMTS (850900180019002100 MHz) Antenna with Magnetic Base and SMA Connector

PCD7.K840
GSMUMTS (850900180019002100 MHz) Antenna with Magnetic Base and SMA Connector

Q.NET-CON
Year's license for a VPN access point to the SBC Connectivity Portal

Q.NET-CON
Year's license for a VPN access point to the SBC Connectivity Portal

Q.NET-EBW-E100
Industrial LAN router for VPN connection

Q.NET-EBW-E100
Industrial LAN router for VPN connection

Q.NET-EBW-H100
Industrial 3GHSPA router for VPN connection

Q.NET-EBW-H100
Industrial 3GHSPA router for VPN connection

Q.NET-EBW-L100
Industrial 4GLTE Router for VPN connection

Q.NET-EBW-L100
Industrial 4GLTE Router for VPN connection