Zone & Unitary Controllers
PCD7.LRxx over android-App Configurable BACnet Room Controllers
BACnet MSTP Room Controllers which can be easy configured and commission via an Android device and the RoomUp app.
Overview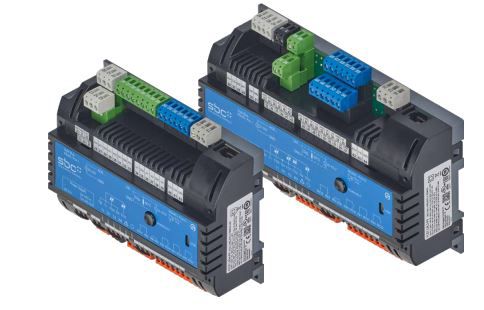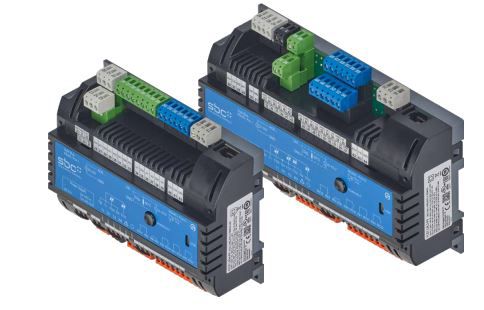 The BACnet room controller in the PCD7.LRxx series allows efficient, quick commissioning and testing of the connected actuators and sensors. The room controllers have universal inputs that can be configured for a variety of functions, and their form factors also allow them to be installed in electrical sub-distribution systems. They also have a Sylk bus interface for connecting digital room operating devices.
Features & Benefits:
No programming needed- Applications can be created quickly and easily because the controller comes supplied with pre-installed applications which can be configured via the app.
Easier installation- In order to cater for various installation requirements, the controller can be mounted universally on DIN top hat rails, in small installation housings and on walls (including optional terminal covers). Triac outputs can be controlled with 24 VAC or 230 VAC.
Easier commissioning- The solutions allow very efficient "commissioning by one person" via the "RoomUp" app with quick, straightforward and reliable test procedures on location thanks to the "RoomUp" app's guided testing and reporting. Automatic MS/TP-MAC addressing by scanning a barcode.
Others
Brand

Saia Burgess Controls (SBC)
Others
Brand

Saia Burgess Controls (SBC)
Brand : Saia Burgess Controls (SBC)
Others
Name
Description
File Size
Date
Size
Name
Description
File Size
Date
Size