KNX Connected Lighting Control
KNX Push Button
MK by Honeywell KNX Push Button offers a beautiful range of color and finish options which Inspired by the beauty of ice, metal and stone. This line of wall plates offered with the KNX platform are available in these elegant colours and finishes.
Overview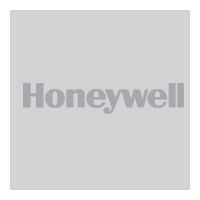 MK by Honeywell KNX Push Button is available in 2-fold, 4-fold and 8 fold version. Different colors are available to suit customized requirements. KNX Push Buttons can be configured to manage lights, dimmers, heating, shutters, etc. The scenario can be configured through ETS. They are equipped with LEDs to indicate the status of circuits which connected on the KNX Bus. They are used in conjunction with front cover and in association with decorative MK Elements Frames
Features & Benefits:
2,4 or 8 independent inputs.
2,4 or 8 indicator lights.
Back-lighted label holder (supplied with the trim) to mark circuits and signal the push button.
The precise function of these products depend on configuration and set-up.

KNX BT 2 BLK
KNX PUSH BUTTON 2 Fold BLK

KNX BT 2 SBP
KNX PUSH BUTTON 2 Fold SBP

KNX BT 2 SCW
KNX PUSH BUTTON 2 Fold SCW

KNX BT 2 SNS
KNX PUSH BUTTON 2 Fold SNS

KNX BT 4 BLK
KNX PUSH BUTTON 4 Fold BLK

KNX BT 4 SBP
KNX PUSH BUTTON 4 Fold SBP

KNX BT 4 SCW
KNX PUSH BUTTON 4 Fold SCW

KNX BT 4 SNS
KNX PUSH BUTTON 4 Fold SNS

KNX BT 8 BLK
KNX PUSH BUTTON 8 Fold BLK

KNX BT 8 SBP
KNX PUSH BUTTON 8 Fold SBP

KNX BT 2 BLK
KNX PUSH BUTTON 2 Fold BLK

KNX BT 2 SBP
KNX PUSH BUTTON 2 Fold SBP

KNX BT 2 SCW
KNX PUSH BUTTON 2 Fold SCW

KNX BT 2 SNS
KNX PUSH BUTTON 2 Fold SNS

KNX BT 4 BLK
KNX PUSH BUTTON 4 Fold BLK

KNX BT 4 SBP
KNX PUSH BUTTON 4 Fold SBP

KNX BT 4 SCW
KNX PUSH BUTTON 4 Fold SCW

KNX BT 4 SNS
KNX PUSH BUTTON 4 Fold SNS

KNX BT 8 BLK
KNX PUSH BUTTON 8 Fold BLK

KNX BT 8 SBP
KNX PUSH BUTTON 8 Fold SBP