Switchsockets
MK Essential International Flush Switchsocket Outlet
MK Essential International Flush Switchsocket Outlet specifically designed for use outdoors or in areas heavily exposed to dust and/or splashing water.
Overview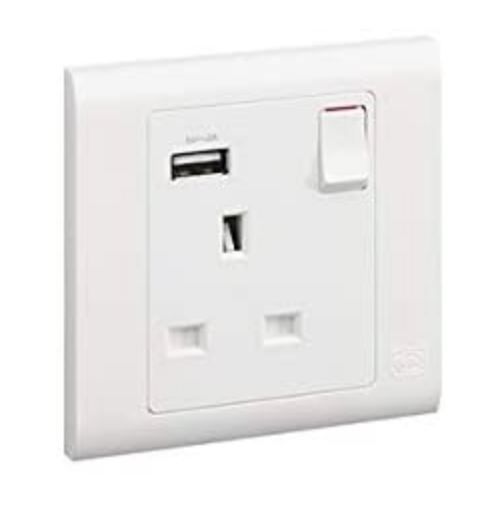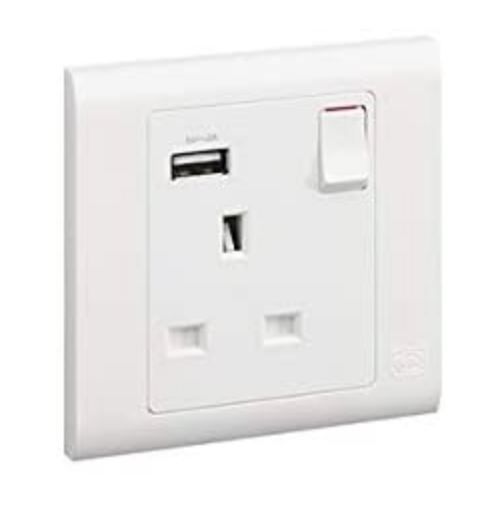 MK Essential International Flush Switchsocket Outlet designed for ease of installation and having all the advantageous design features of the MK range of wiring devices. Logic Plus™ Switch Socket Outlets are used for installations where restricted access is required and will only accept non-standard plug with T-shaped earth pin. Sockets outlets have two independent earth terminals so that they can also be used for 'clean earth' installations.
Features & Benefits:
Moulded 'on' indicator flash on plastic switches will not rub off – totally safe
Matching Metal rocker Switches (Edge™ and Aspect only)
Optional neon indicators in the switch rockers with 175° visibility in the horizontal and vertical planes
3 pin operated safety shutter
Printed terminal markings on grey rear mouldings for clearer identification
Certifications:
BS 1363
Part 2:1995
BS 1362:1973.
Others
Fixing Centers
Brand
Material
Poles
Gangs
Fixing Centers : 60.3 millimetre

MV24358CHA
International Flush Switchsocket Outlet, 1G, DP, 13A, USB Charging Port, Charcoal, 86mx86m

MV24358CHM
International Flush Switchsocket Outlet, 1G, DP, 13A, 86mx86m, USB Charging Port, Champagne

MV24358MBK
International Flush Switchsocket Outlet, 1G, DP, 13A, 86mx86m, USB Charging Port, Matt Black

MV24358PRL
International Flush Switchsocket Outlet, 1G, DP, 13A, 86mx86m, USB Charging Port, Pearl

MV24358TTA
International Flush Switchsocket Outlet, 1G, DP, 13A, 86mx86m, USB Charging Port, Titanium

MV24358CHA
International Flush Switchsocket Outlet, 1G, DP, 13A, USB Charging Port, Charcoal, 86mx86m

MV24358CHM
International Flush Switchsocket Outlet, 1G, DP, 13A, 86mx86m, USB Charging Port, Champagne

MV24358MBK
International Flush Switchsocket Outlet, 1G, DP, 13A, 86mx86m, USB Charging Port, Matt Black

MV24358PRL
International Flush Switchsocket Outlet, 1G, DP, 13A, 86mx86m, USB Charging Port, Pearl

MV24358TTA
International Flush Switchsocket Outlet, 1G, DP, 13A, 86mx86m, USB Charging Port, Titanium