Replacement Main Boards
IFP-2100 Fire Alarm Control Panel
Honeywell's Farenhyt series Analog Addressable Fire Alarm Control Panels are the controlling unit of a fire alarm system with an Emergency Communication System (ECS).
Overview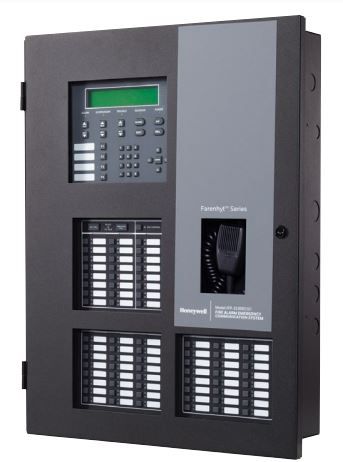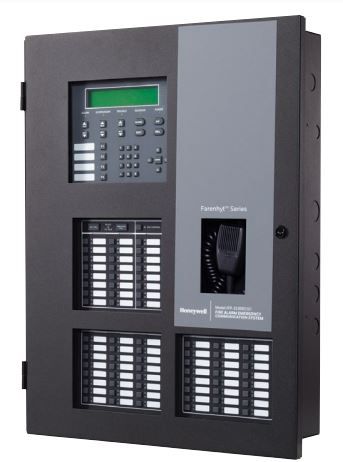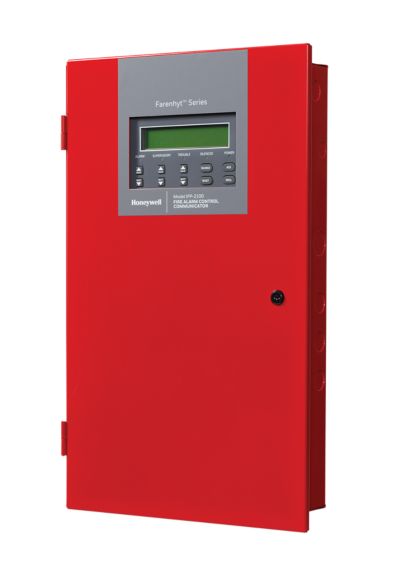 Honeywell Farenhyt Series is a new line of intelligent, flexible fire systems equipped with the latest technologies to protect your facilities. The basic IFP-2100 panel contains one built in signalling line circuit (SLC), which can support 159 System Sensor IDP/SK sensors and 159 IDP/SK modules or 127 Hochiki SD devices per loop. Additional SLC loops can be added using the model 6815 SLC expander for IDP/SK devices to increase the overall point capacity to 2100 or model 5815XL for SD devices to increase the overall point capacity to a maximum to 2032 points per panel. IFP-2100 has the interconnection capability for up to 32 panels. The system has two modes of operation, multiple panels covering one larger building, or multiple independent buildings. The RFP-2100 (red) or RFP-2100B (black) can be used in a networked system where at least one IFP-2100 is in the system. It is the same as the IFP-2100 without the display.
IFP-2100 has eight on-board Flexput™ circuits that can be configured for auxiliary power, notification outputs, or for conventional smoke detector inputs (Class A or Class B). The FACP also has a Built in dual phone line digital alarm communicator/transmitter (DACT), IP or optional cellular technologies, Form C trouble relay, and two programmable Form C relays. IFP-2100 has powerful features such as detector sensitivity, day/night thresholds, drift compensation, pre-trouble maintenance alert, and calibration trouble alert.
Features & Benefits:
Network support for up to 32 Sites
Built-in support for up to 159 IDP/SK detectors and 159 IDP/SK modules or 127 SD SLC devices
Four programmable function keys
Four line LCD display with 40 characters per line
Available in a red or black cabinet
Certifications:
NFPA 13, NFPA 15, NFPA 16, NFPA 70, & NFPA 72
UL Listing; CSFM (pending)
COA (pending)
OSHPD (CA) (pending), FM (pending)
Brand : Farenhyt|Silent Knight
Others
Installation Instructions
Data Sheet
Name
Description
File Size
Date
Size
Name
Description
File Size
Date
Size

IFP-2100ECSHV
ASSYFNL2100PT ADDR FACPEMR COMFHYHV

IFP-2100ECSHVB
ASSYFNL2100PT ADDR FACPEMRBLKFHYHV

IFP-2100HV
ASSYFNL2100PT ADDR FACPCOMMFHYTHV

IFP-2100HVB
Addressable Fire Panel, Black Cabinet

IFP-2100ECSHV
ASSYFNL2100PT ADDR FACPEMR COMFHYHV

IFP-2100ECSHVB
ASSYFNL2100PT ADDR FACPEMRBLKFHYHV

IFP-2100HV
ASSYFNL2100PT ADDR FACPCOMMFHYTHV

IFP-2100HVB
Addressable Fire Panel, Black Cabinet