Trim Rings & Accessories
ANN-SB80KIT Surface-Mount Annunciator Box Kit
The ANN-80 annunciator is a compact, backlit, 80-character LCD fire annunciator that mimics the Fire Alarm Control Panel (FACP) display provides system status indicators for AC Power, Alarm, Trouble, Supervisory, and Alarm Silenced conditions
Overview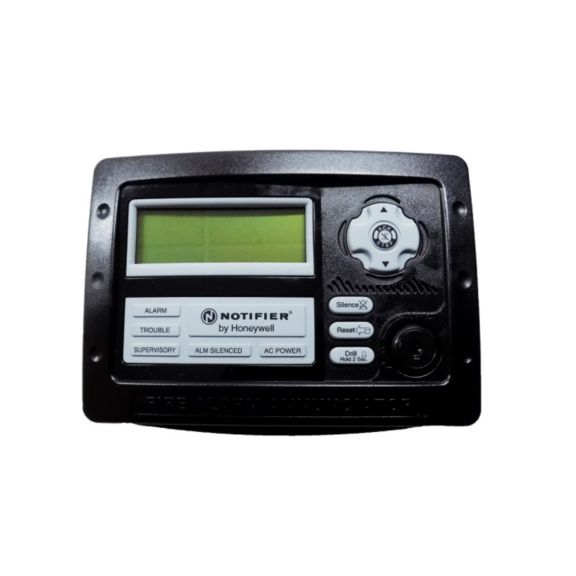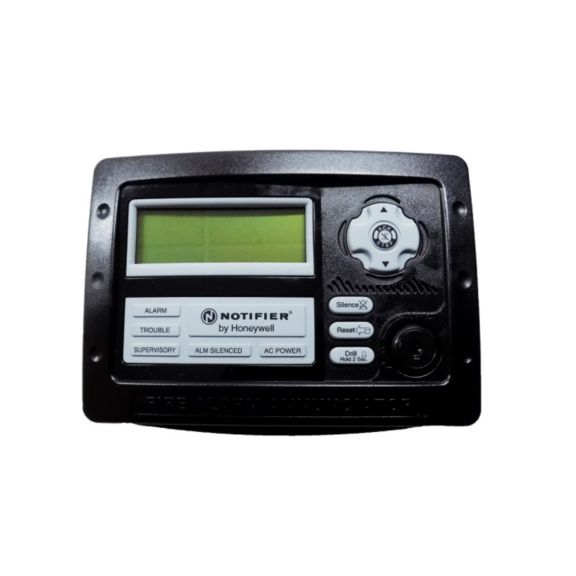 ANN-SB80KIT surface-mount annunciator box kits are installed with Fire-Light® ANN-80 annunciators. The ANN-80 and the FACP communicate over a two-wire serial interface employing the ANN-BUS communication format. Connected devices are powered, via two additional wires, by either the host FACP or a remote UL-listed, filtered power supply. The kits contain one surface-mount plastic backbox with two 1/2-inch NPT holes, one surface wedge plastic accessory to provide 15° angled viewing, two threaded plastic plugs (1/2-inch NPT), and mounting hardware. The kits are available in red, black, and white
Features & Benefits:
Control switches for System Acknowledge, Signal Silence, Drill, and Reset.
Control switches can be independently enabled or disabled at the FACP.
Keyswitch enables/disables control switches and mechanically locks annunciator enclosure
Enclosure supervised for tamper.
Local sounder can be enabled or disabled at the FACP.
Displays device type identifiers, individual point alarm, trouble, supervisory, zone, and custom alpha labels.
Surface mount directly to wall or to single, double, or 4"square electrical box.
Semi-flush mount to single, double, or 4" square electrical box. Use ANN-SB80KIT for angled view mounting.
Can be remotely located up to 6,000 feet (1,800 m) from the panel.
Backlight turns off during AC loss to conserve battery power but will turn back on if an alarm condition occurs.
Certifications:
UL: S2424
FM approved
CSFM: 7120-0075:0211
MEA: 442-06-E
Brand : Fire-Lite|NOTIFIER
Others
Name
Description
File Size
Date
Size
SWIFT Control Unit, Accessories, and System Listing
application/pdf 28.4 KB
7/18/2022
28.4 KB
Surface Mount Annunciator Box Kit Released Bulletin
application/pdf 136.21 KB
7/4/2022
136.21 KB
Fire-Lite SLC Wiring Manual
application/pdf 24.75 KB
7/18/2022
24.75 KB
UOXX.S2424 Control Unit Accessories, System
application/pdf 26.66 KB
6/23/2023
26.66 KB
Data Sheet
Name
Description
File Size
Date
Size
ANN-80C 80-Character LCD Fire Alarm Indicator (Canadian) Data Sheet
application/pdf 298.96 KB
5/14/2023
298.96 KB
ANN-80 80-Character LCD Serial Annunciator Data Sheet
application/pdf 383.35 KB
3/9/2023
383.35 KB
Name
Description
File Size
Date
Size
Name
Description
File Size
Date
Size
SKUs

ANN-SB80KIT-B
Surface-Mount Annunciator Box Kit, Black

ANN-SB80KIT-W
Surface-Mount Annunciator Box Kit, White, Angled Wedge

ANN-SB80KIT-B
Surface-Mount Annunciator Box Kit, Black

ANN-SB80KIT-W
Surface-Mount Annunciator Box Kit, White, Angled Wedge