Combination Strobes
L-Series Ceiling Mount Strobe
L-Series strobes are rich with features guaranteed to cut installation times with its lower current draw and modern aesthetics.
Overview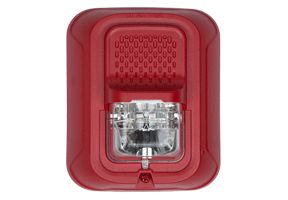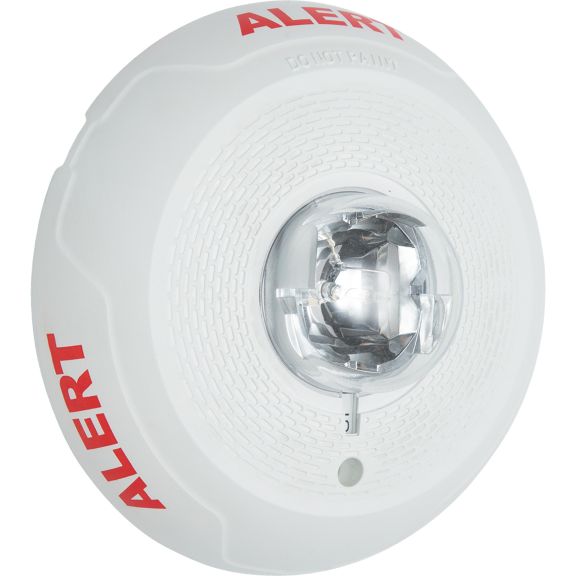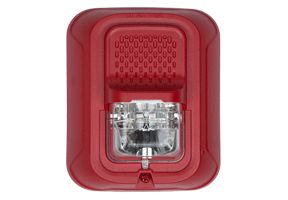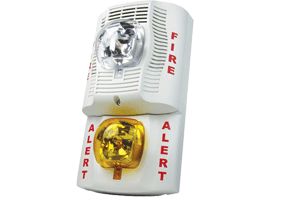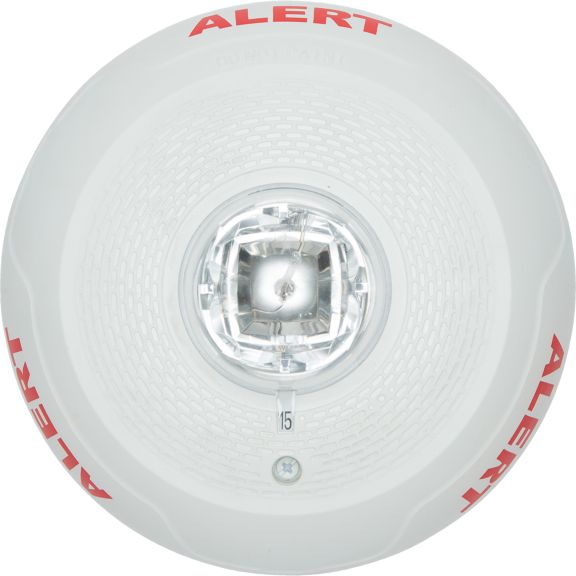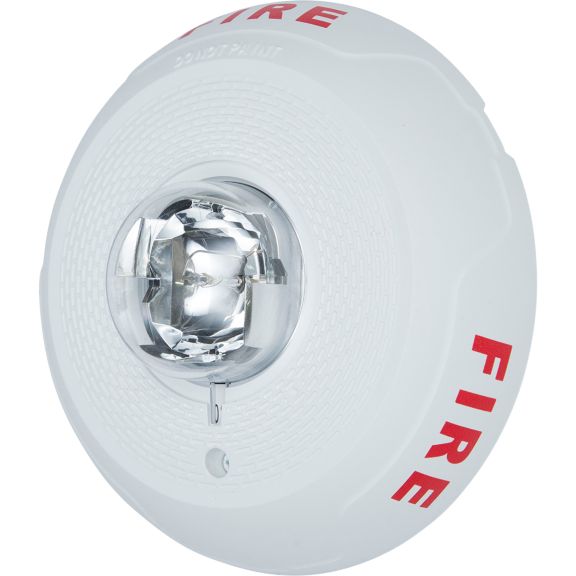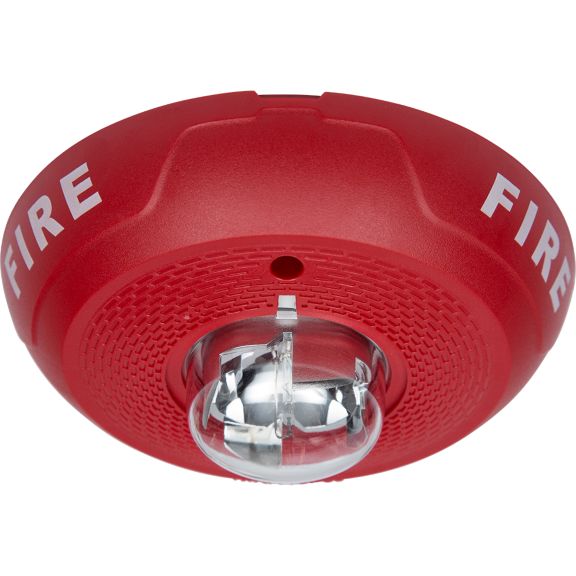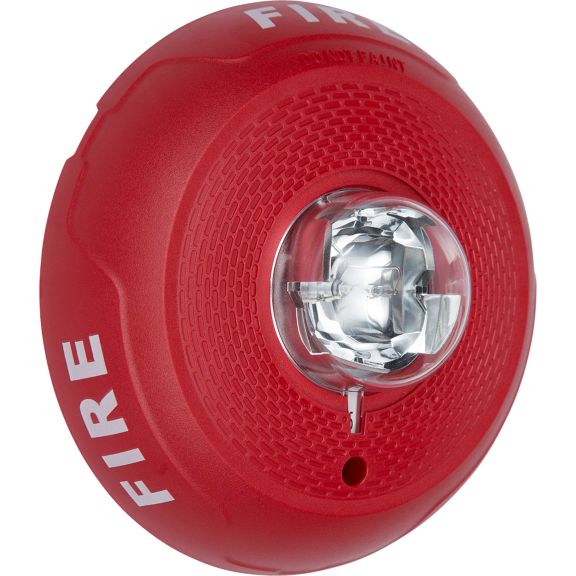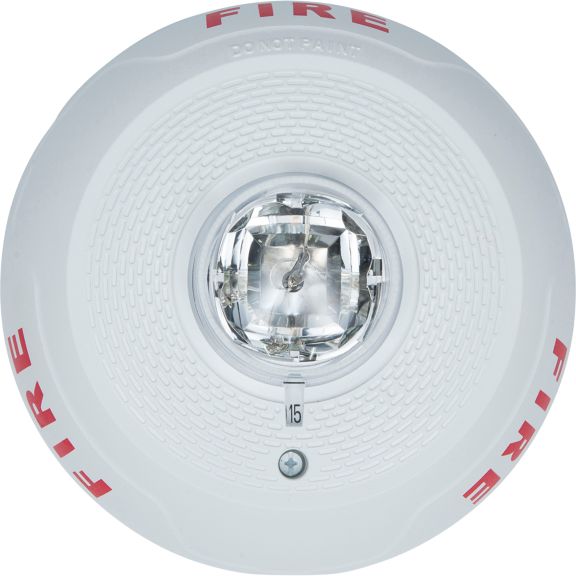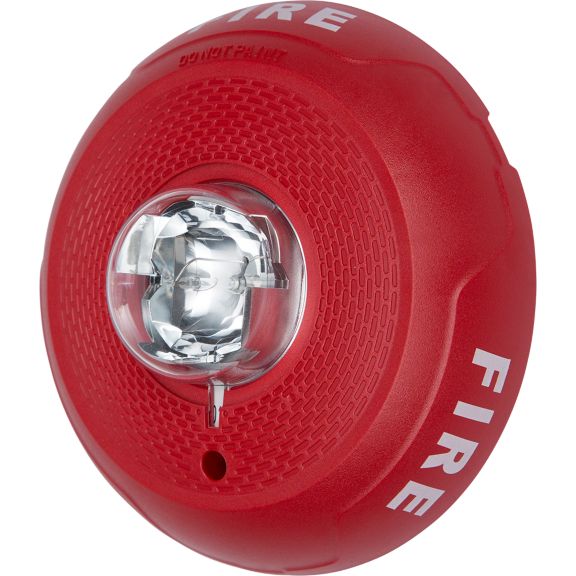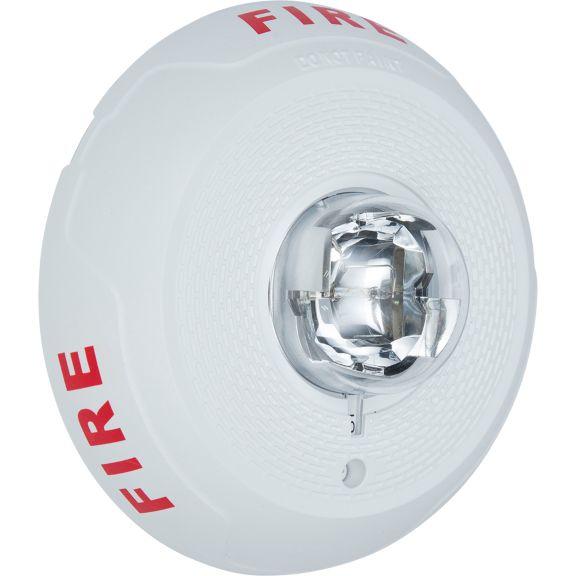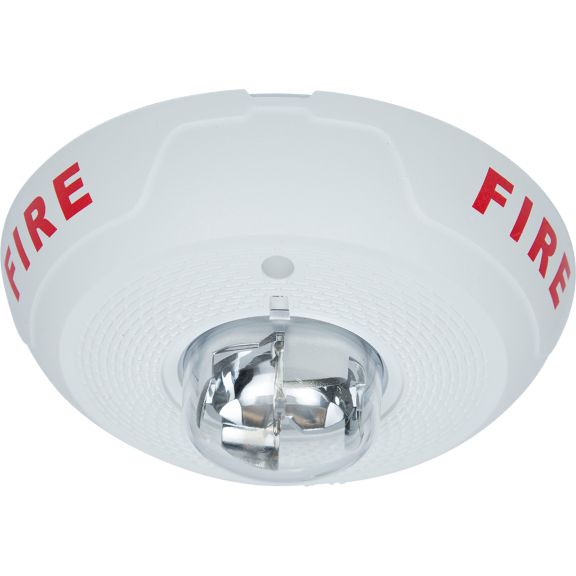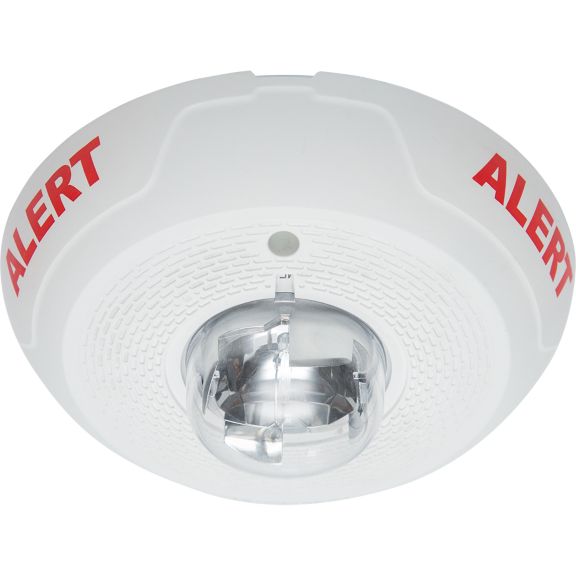 The entire L-Series product line of ceiling-mount strobes include a variety of features that increase their application versatility while simplifying installation. All devices feature a plug-in design with minimal intrusion into the back box, making installations fast and foolproof while virtually eliminating costly and time consuming ground faults.
To further simplify installation, the L-Series utilizes a universal mounting plate so installers can mount them to a wide array of back boxes. With an onboard shorting spring, installers can test wiring continuity before the device is installed. Installers can also easily adapt devices to a suit a wide range of application requirements using field-selectable candela settings and automatic selection of 12- or 24-volt operation.
Features & Benefits:
Plug-in design with minimal intrusion into the backbox
Tamper-resistant construction
Automatic selection of 12 or 24V operation at 15 and 30 candela
Field-selectable candela settings on ceiling units:15,30,75,95,115,150 and 177
Universal mounting plate for ceiling units
Mounting plate shorting spring feature checks wiring continuity before device installation
Electrically compatible with legacy SpectrAlert® and SpectrAlert Advance devices
Listed for ceiling mounting only
Compatible with MDL3 sync module
Certifications:
UL Listed: S5512, S4011
FM Approved, except for Alert Models: 3057383
CSFM: 7125-1653:0504, 7135-1653:0503
Others
Brand

Farenhyt

Gamewell-FCI

Notifier

System Sensor

Mounting Type
Product Type
Others
Brand

Farenhyt

Gamewell-FCI

Notifier

System Sensor
Brand : Farenhyt|Gamewell-FCI|Notifier|System Sensor
Others
Installation Instructions
Data Sheet
Name
Description
File Size
Date
Size
Name
Description
File Size
Date
Size
Please sign in to activate purchase options
SCRL
Strobes, Ceiling Mount, Clear Lens, Red
SCRL
Strobes, Ceiling Mount, Clear Lens, Red

SCRL
Strobes, Ceiling Mount, Clear Lens, Red

SCRL
Strobes, Ceiling Mount, Clear Lens, Red