Explosion-Proof Cameras
S1 Series Explosion-Proof Camera
Honeywell's latest S1 series explosion-proof cameras is a good fit for onshore, offshore, marine, and heavy industrial installations in hazardous and challenging environments.
Overview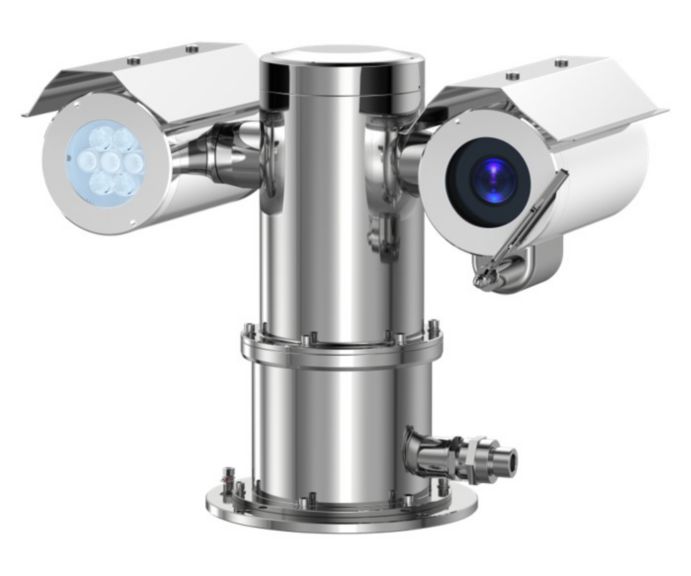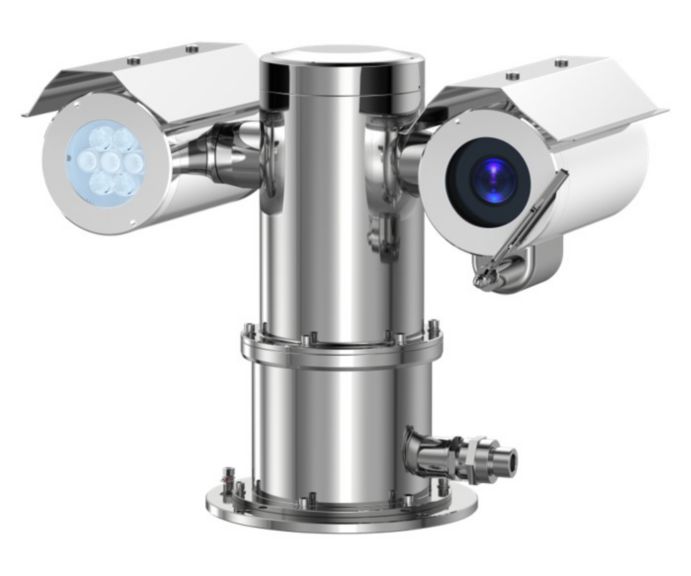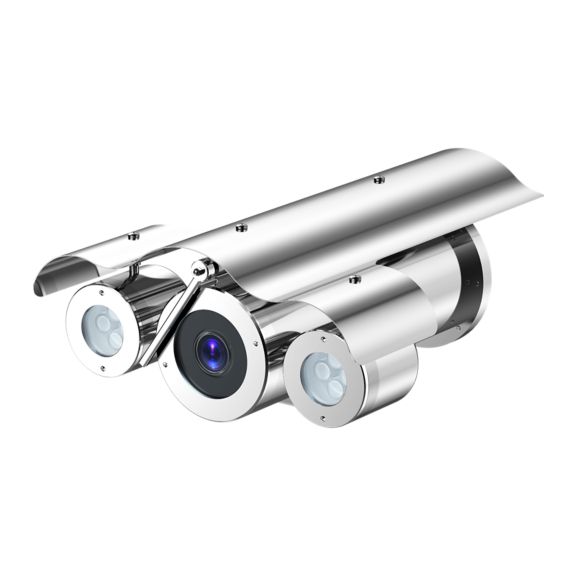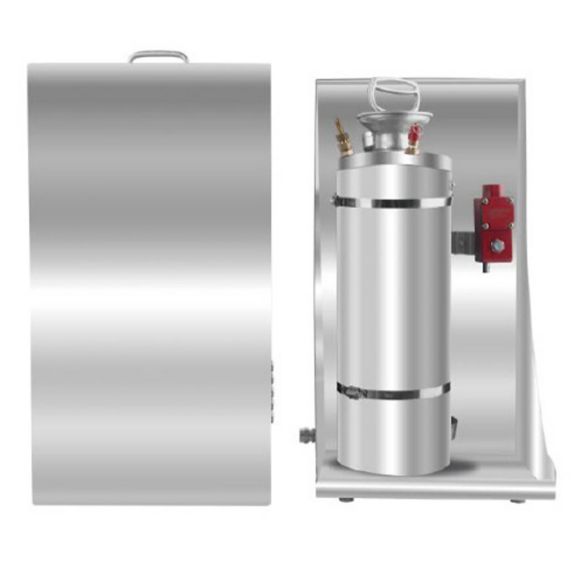 The S1 series Explosion proof camera features a 316L stainless steel housing certified for hazardous areas according to ATEX, IECEx. The housing prevents any interior sparks or explosions from escaping and igniting the gases or dust in the surrounding air. The cameras provide extremely crisp video with up to 5MP resolution, 30x optical zoom, and True Day/Night WDR for continuous surveillance in both hazardous and safe area applications
The cameras offer exceptional picture clarity even in low light conditions and include smart motion detection based on humans and vehicles to reduce false alarms. They feature flexible system integration, easy installation, and secure data transmission to reduce regulatory compliance, installation and operating costs and increase productivity and efficiency.
Features & Benefits:
Fully NDAA compliant camera containing no content or material from any companies or their subsidiaries prohibited under US National Defense Authorization Act (NDAA) Section 889
5MP resolution available in fixed bullet and PTZ models
Smart IR technology with detection up to 200m provides even distribution of IR LEDs in dimly lit or nighttime scenes
Excellent low-light performance with 2D/3D noise reduction, saving storage and bandwidth together with smart codec
True WDR ensures glare-free images
ONVIF Profile S, G, T compliant
Certifications:
Others
Name
Description
File Size
Date
Size
Name
Description
File Size
Date
Size
SKUs

HAS1GLDE
Explosion-proof Glands

HAS1JCBEA3
Exproof proof junction box for fiber nw

HAS1WLMBE
Exproof Fixed camera wall bracket

HAS1WLMZE
Exproof PTZ camera wall bracket

HAS1WSTCA20
Corrosion Proof Washer tank, 20L

HAS1WSTEA10
Washer tank, 10L

HCS1WB5CD30WAA5
5MP 30X IP IR Corrosion proof Bullet 5m arm cable

HCS1WB5XD30WAA5
5MP 30X IP IR Exproof Bullet 5m arm cabl

HCS1WB5XD30WAAA
5MP 30X IP IR Exproof Bullet 10m arm cabl

HCS1WB5XD30WAAF
5MP 30X IP IR Exproof Bullet 15m arm cabl

HAS1GLDE
Explosion-proof Glands

HAS1JCBEA3
Exproof proof junction box for fiber nw

HAS1WLMBE
Exproof Fixed camera wall bracket

HAS1WLMZE
Exproof PTZ camera wall bracket

HAS1WSTCA20
Corrosion Proof Washer tank, 20L

HAS1WSTEA10
Washer tank, 10L

HCS1WB5CD30WAA5
5MP 30X IP IR Corrosion proof Bullet 5m arm cable

HCS1WB5XD30WAA5
5MP 30X IP IR Exproof Bullet 5m arm cabl

HCS1WB5XD30WAAA
5MP 30X IP IR Exproof Bullet 10m arm cabl

HCS1WB5XD30WAAF
5MP 30X IP IR Exproof Bullet 15m arm cabl