Video Software
MAXPRO® NVR Software & Licenses
Software & licenses for MAXPRO NVRs supporting Honeywell's HD cameras as well as broad integration with third-party IP cameras and encoders.
Overview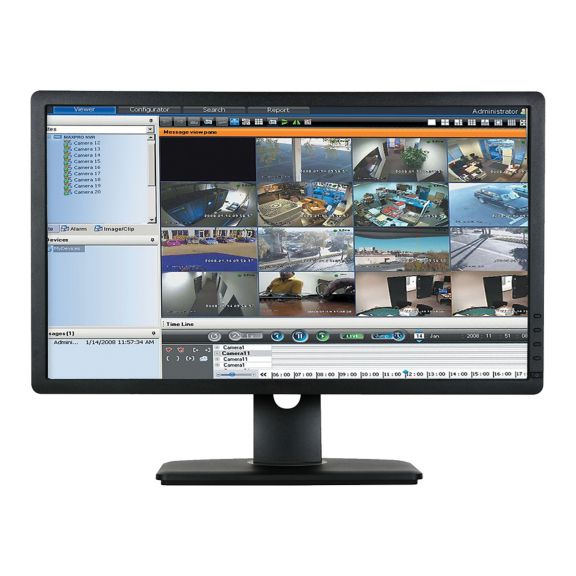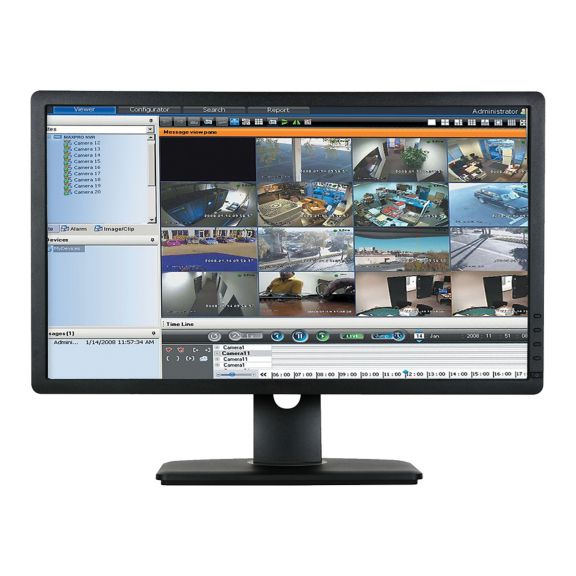 The MAXPRO Network Video Recording (NVR) family is a powerful HD IP recording and security monitoring system for a variety of applications. MAXPRO NVR software supports simultaneous recording, live monitoring, search and system management with easy to use desktop client, web client and mobile app.
The following software and licenses enable users to expand channel licenses to existing MAXPRO NVRs or add Honeywell MAXPRO software to independently purchased hardware.
NVR Software
Base Software (from 4 to 128 channels)
NVR Licenses:
Additional base channels to existing MAXPRO NVR from Honeywell (up to 64 channels/license)
Base channel licenses
AXIS network I/O modules
Others
Minimum Hard Drive Size
Brand
Number of Supported Camera Channels
Recommended Processor

Intel® Core? i5-7500, 3.4 GHz or Higher

Compatible Analytics

Network Video Recording Solution

Compatible Cameras
Number of Clients
Video Resolution
Operating System

Microsoft Windows 10

Windows 10 IoT Enterprise

Database Support

Microsoft SQL Server® 2012 Express

Software Media
Mobile Client
For Use With

IP Video Surveillance System volt

Minimum RAM

8 gal(US)/d gallon (US) per day

Application

IP Recording

Security Monitoring

DVD Drive
PC Type
Others
Number of Supported Camera Channels

Recommended Processor

Intel® Core? i5-7500, 3.4 GHz or Higher

Compatible Analytics

Network Video Recording Solution

Operating System

Microsoft Windows 10

Windows 10 IoT Enterprise

Database Support

Microsoft SQL Server® 2012 Express

For Use With

IP Video Surveillance System volt

Minimum RAM

8 gal(US)/d gallon (US) per day

Application

IP Recording

Security Monitoring
Minimum Hard Drive Size : 200 gal(US)/d
Number of Supported Camera Channels : 96
Recommended Processor : Intel® Core? i5-7500, 3.4 GHz or Higher
Compatible Analytics : Network Video Recording Solution
Compatible Cameras : HD Camera|IP Camera
Video Resolution : 1280x1024 pixel
Operating System : Microsoft Windows 10|Windows 10 IoT Enterprise
Database Support : Microsoft SQL Server® 2012 Express
Software Media : Base Software
For Use With : IP Video Surveillance System volt
Minimum RAM : 8 gal(US)/d gallon (US) per day
Application : IP Recording|Security Monitoring
PC Type : PC Workstation|Server
Others
Reference Guides
Sales Sheet
Brochure
Engineering Specifications
Notices
Manuals and Guides
Data Sheet
FAQs
Product Bulletins
Case Study
Name
Description
File Size
Date
Size
Name
Description
File Size
Date
Size
Please sign in to activate purchase options
MPNVRSW1UP
MAXPRO NVR Software ONLY – 1 Channel License Upgrade to add support for up to 128 Channels per NVR
MPNVRSW1UP
MAXPRO NVR Software ONLY – 1 Channel License Upgrade to add support for up to 128 Channels per NVR
MPNVRSW32
MAXPRO NVR SoftwareLicense ONLY - For 32 channel NVR (hardware sold separately)
MPNVRSW32
MAXPRO NVR SoftwareLicense ONLY - For 32 channel NVR (hardware sold separately)
MPNVRSW96
MAXPRO NVR SoftwareLicense ONLY - For 96 channel NVR (hardware sold separately)
MPNVRSW96
MAXPRO NVR SoftwareLicense ONLY - For 96 channel NVR (hardware sold separately)

MPNVRSW1UP
MAXPRO NVR Software ONLY – 1 Channel License Upgrade to add support for up to 128 Channels per NVR

MPNVRSW1UP
MAXPRO NVR Software ONLY – 1 Channel License Upgrade to add support for up to 128 Channels per NVR

MPNVRSW32
MAXPRO NVR SoftwareLicense ONLY - For 32 channel NVR (hardware sold separately)

MPNVRSW32
MAXPRO NVR SoftwareLicense ONLY - For 32 channel NVR (hardware sold separately)

MPNVRSW96
MAXPRO NVR SoftwareLicense ONLY - For 96 channel NVR (hardware sold separately)

MPNVRSW96
MAXPRO NVR SoftwareLicense ONLY - For 96 channel NVR (hardware sold separately)