NVRs
35 Series Embedded NVR - HN35 Plus MAXPRO CLOUD
Honeywell's 35 Series HN35 PLUS MAXPRO® Cloud embedded NVRs are robustly-featured, cost-effective, and NDAA Section 889 compliant delivering 4K HD video resolution. Available in 8 or 16 channels with up to 20 TB internal storage.
Overview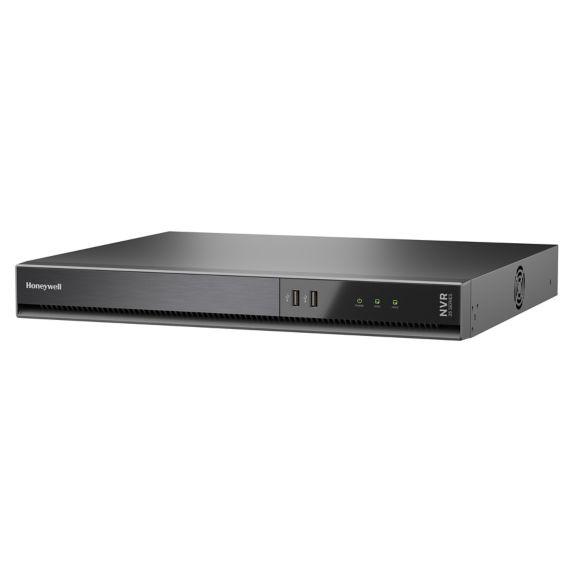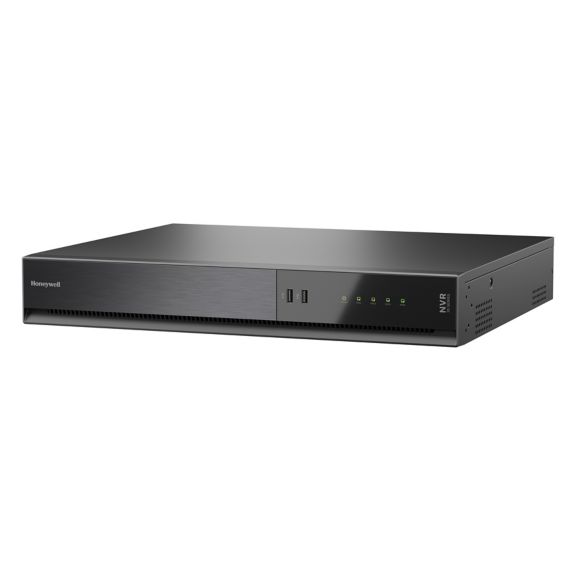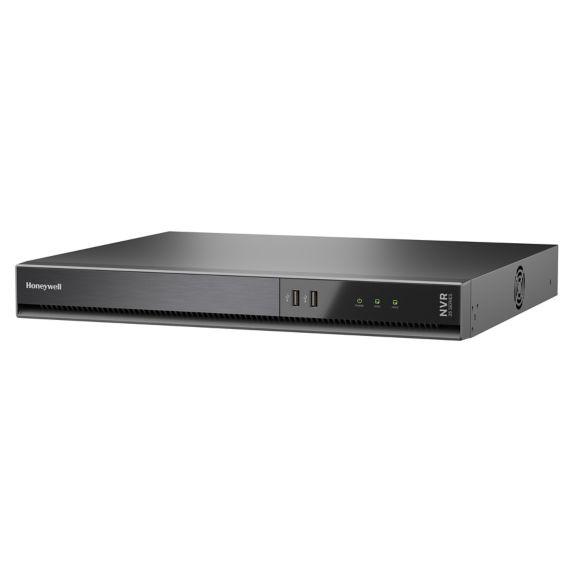 MAXPRO® Cloud (MPC) is a fully integrated access and video Security as a Service platform. Ideal for small, medium and enterprise businesses, MAXPRO Cloud makes multi-site building security simple and scalable.
Users can manage their security system from anywhere at any time via a standard web browser or via our fully integrated innovative app. Remote configuration and management of sites, devices, schedules and users improves situational awareness, reduces operational costs and streamlines efficiencies across multi-site installations.
These eNVRS make installation easy with plug and play connectivity, auto registration of cameras and cloud-based configuration, reducing creation costs and installation time.
The 35 Series HN35 PLUS MPC is both cybersecure by design and NDAA compliant and is camera to cloud secure with HTTPS streaming across all channels and remote firmware management and updates.
Features & Benefits:
Secure cloud-based multi-site managed video with plug and play eNVRs in choice of 8 or 16 channel
Map based and fully scaleable
Multi-site video deployments made easy with cloud-based configuration and management
Multi-site video from anywhere via a standard web browser
Easy integration to access control, door and camera associations
Fully integrated multi-site management via app for iOS and Android, with real time notifications, video clips and associated access event management
Local and cloud based storage of video at your fingertips
Others
Name
Description
File Size
Date
Size
Name
Description
File Size
Date
Size

HN35080200C
8 Chs NVR 4K Support, H.265H.264, 8 Chs PoE, Stream Encryption, 0 TB, 2 SATA, HN35 Plus MPC

HN35080204C
8 Chs NVR 4K Support, H.265H.264, 8 Chs PoE, Stream Encryption, 4 TB, 2 SATA, HN35 PLUS MPC

HN35160200C
16 Chs NVR 4K Support, H.265H.264, 16 Chs PoE, Stream Encryption, 0 TB, 2 SATA, HN35 PLUS MPC

HN35160216C
16 Chs NVR 4K Support, H.265H.264, 16 Chs PoE, Stream Encryption, 16 TB, 2 SATA, HN35 PLUS MPC

HN35080200C
8 Chs NVR 4K Support, H.265H.264, 8 Chs PoE, Stream Encryption, 0 TB, 2 SATA, HN35 Plus MPC

HN35080204C
8 Chs NVR 4K Support, H.265H.264, 8 Chs PoE, Stream Encryption, 4 TB, 2 SATA, HN35 PLUS MPC

HN35160200C
16 Chs NVR 4K Support, H.265H.264, 16 Chs PoE, Stream Encryption, 0 TB, 2 SATA, HN35 PLUS MPC

HN35160216C
16 Chs NVR 4K Support, H.265H.264, 16 Chs PoE, Stream Encryption, 16 TB, 2 SATA, HN35 PLUS MPC