NVRs
MAXPRO NVR PE (Professional Edition), 64TB
MAXPRO NVR PE (Professional Edition), 64TB is an open, flexible and scalable Enterprise IP video surveillance system
Overview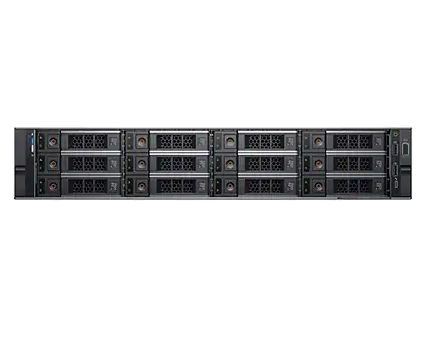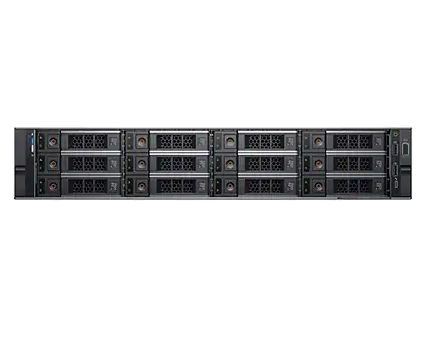 MAXPRO NVR PE (Professional Edition), 64TB is an open, flexible and scalable Enterprise IP video surveillance system. Utilizing Honeywell's high definition cameras, MAXPRO NVR PE is a powerful, high definition IP recording system with support for standards, remote viewing clients for enterprise installations. Honeywell's MAXPRO NVR PE native devices supports equIP Series Cameras' new features like 4K resolution, H.265 video compression codec, 3D PTZ control, 360° camera and multi-imager camera support, and intelligence events. It comes with Pre-installed with all required software and pre-licensed for 32, 48, 64 or 128 channels with no extra channel license costs
Features & Benefits:
Open Broad Device Integrations: Integrates to full line of Honeywell IP cameras and HVE encoders. Supports ONVIF Profile S, PSIA and real time streaming protocol (RTSP) standards. Single channel license (8, 16, 32, 64 or 128 channels) for Encoders and multi-imager 360° cameras are provided.
Easy to Install and Use Turnkey Solution: NVR Software version includes all required applications and licenses for up to 128 channels. Easy 3-Click* wizard to live video for auto configuration quick and efficient IP system install. Supports simultaneous recording, live monitoring, search and system management for up to 128 IP cameras including high definition formats with easy to use clients.
Scalable Integrated Security Solution: Multiple MAXPRO NVRs deployed for system expansion using a distributed architecture and integrated with the MAXPRO Viewer multisite software or MAXPRO VMS enterprise video management system. Further integration with Honeywell WIN PAK® and Pro-Watch® Access Control Systems providing an integrated Access Control, Intrusion and Video solution.
Others
Brand
Maximum Number of Desktop Client Connections

1 (Local on NVR)

38 (Per Unit from 19 Remote Workstations)

Number of Video Input Channels
Analytics Licenses Supported
Chassis with Locking Bezel

2U, 12 Bay Including Rack Mount Kit

Video Clip Authentication

Digital Signature

Verification Tool Provided

Number of Monitor Outputs
Average Power Dissipation
Number of Ethernet Ports
Number of 3.0 USB Ports
Number of 2.0 USB Ports
Peak Power Dissipation
Head End Compatibility
Operator Reporting

Configurator

Per User

Session & Viewer

Video Compression
On Screen Display
Display Interface
Picture Controls

Blur

Brightness

Contrast

Hue

Maintain Aspect Ratio

Original Size

Picture Mirror

Saturation

Sharpness

Stretched

Operating System

Windows 10 IoT Enterprise for Embedded Systems

Event Recording

Pre & Post Duration Setting

Playback Speed

1 (FWD/REV Play)

1/2 (Slow FWD/REV Play)

1/4 (Slow FWD/REV Play)

1/8 (Slow FWD/REV Play)

16 (FWD/REV Play)

2 (FWD/REV Play)

4 (FWD/REV Play)

8 (FWD/REV Play)

Main Processer

Intel® Xeon® Silver 4110 (2.1 GHz)

Live Settings

Compression Format

Frame Rate

Resolution

Power Supply
For Use With

Performance Series IP Camera millimetre

equIP® Series Camera millimetre

Event Report

Per Camera or Recorder Events

OS Drive

2 x 240 GB M.2 SSD, RAID 1 gallon (US) per day

Finish
Others
Maximum Number of Desktop Client Connections

1 (Local on NVR)

38 (Per Unit from 19 Remote Workstations)

Number of Video Input Channels

Analytics Licenses Supported

Chassis with Locking Bezel

2U, 12 Bay Including Rack Mount Kit

Video Clip Authentication

Digital Signature

Verification Tool Provided

Number of Monitor Outputs

Average Power Dissipation

Operator Reporting

Configurator

Per User

Session & Viewer

Picture Controls

Blur

Brightness

Contrast

Hue

Maintain Aspect Ratio

Original Size

Picture Mirror

Saturation

Sharpness

Stretched

Operating System

Windows 10 IoT Enterprise for Embedded Systems

Event Recording

Pre & Post Duration Setting

Playback Speed

1 (FWD/REV Play)

1/2 (Slow FWD/REV Play)

1/4 (Slow FWD/REV Play)

1/8 (Slow FWD/REV Play)

16 (FWD/REV Play)

2 (FWD/REV Play)

4 (FWD/REV Play)

8 (FWD/REV Play)

Main Processer

Intel® Xeon® Silver 4110 (2.1 GHz)

Live Settings

Compression Format

Frame Rate

Resolution

For Use With

Performance Series IP Camera millimetre

equIP® Series Camera millimetre

Event Report

Per Camera or Recorder Events

OS Drive

2 x 240 GB M.2 SSD, RAID 1 gallon (US) per day
Brand : Honeywell Security
Maximum Number of Desktop Client Connections : 1 (Local on NVR)|38 (Per Unit from 19 Remote Workstations)
Number of Video Input Channels : 64 volt
Analytics Licenses Supported : Smart VMD
Chassis with Locking Bezel : 2U, 12 Bay Including Rack Mount Kit
Video Clip Authentication : Digital Signature|Verification Tool Provided
Number of Monitor Outputs : 2
Average Power Dissipation : 880
Number of Ethernet Ports : 4
Number of 3.0 USB Ports : 2
Number of 2.0 USB Ports : 2
Peak Power Dissipation : 2800
Head End Compatibility : MAXPRO VMS
Operator Reporting : Configurator|Per User|Session & Viewer
Video Compression : H.264|H.265|MJPEG|MPEG4
On Screen Display : Concealed Text Option
Picture Controls : Blur|Brightness|Contrast|Hue|Maintain Aspect Ratio|Original Size|Picture Mirror|Saturation|Sharpness|Stretched
Operating System : Windows 10 IoT Enterprise for Embedded Systems
Event Recording : Pre & Post Duration Setting
Playback Speed : 1 (FWD/REV Play)|1/2 (Slow FWD/REV Play)|1/4 (Slow FWD/REV Play)|1/8 (Slow FWD/REV Play)|16 (FWD/REV Play)|2 (FWD/REV Play)|4 (FWD/REV Play)|8 (FWD/REV Play)
Main Processer : Intel® Xeon® Silver 4110 (2.1 GHz)
Live Settings : Compression Format|Frame Rate|Resolution
For Use With : Performance Series IP Camera millimetre|equIP® Series Camera millimetre
Event Report : Per Camera or Recorder Events
OS Drive : 2 x 240 GB M.2 SSD, RAID 1 gallon (US) per day
Finish : Matte Paint (Chassis)
Others
Sales Sheet
Technical Bulletins
Brochure
Engineering Specifications
Notices
Manuals and Guides
Data Sheet
FAQs
Product Bulletins
Case Study
Name
Description
File Size
Date
Size
Name
Description
File Size
Date
Size

HNMPE64C120T10R6
MAXPRO NVR Professional Edition, Rev C, 64 Channel, 10x12TB SATA Hard Drive, 12D, Raid 6

HNMPE64C32T8R5
MAXPRO NVR Professional Edition, Rev C, 64 Channel, 4x8TB SATA Hard Drive, 12D, Raid 5

HNMPE64C96T8R6
MAXPRO NVR PE, 64 Channel, 12x8 TB Drive, 8 TB SAS, 12 Bay Unit, RAID 6

HNMPE64C120T10R6
MAXPRO NVR Professional Edition, Rev C, 64 Channel, 10x12TB SATA Hard Drive, 12D, Raid 6

HNMPE64C32T8R5
MAXPRO NVR Professional Edition, Rev C, 64 Channel, 4x8TB SATA Hard Drive, 12D, Raid 5

HNMPE64C96T8R6
MAXPRO NVR PE, 64 Channel, 12x8 TB Drive, 8 TB SAS, 12 Bay Unit, RAID 6