Network Cards & Modules
Contact Interface Module CIM
Contact Interface Module CIM
Overview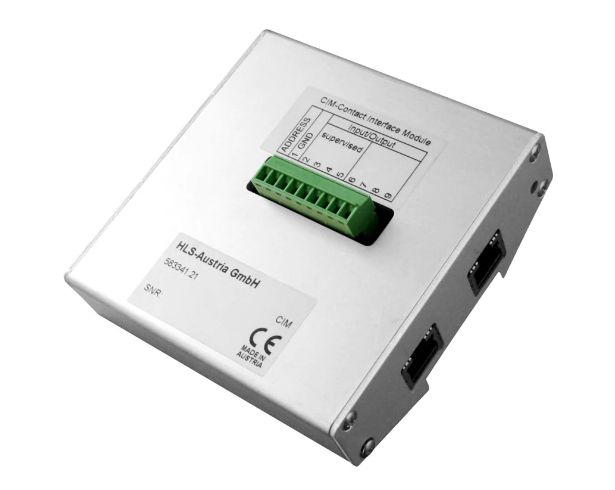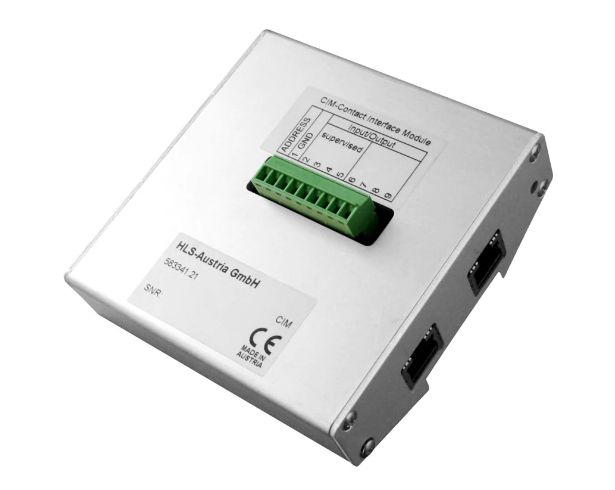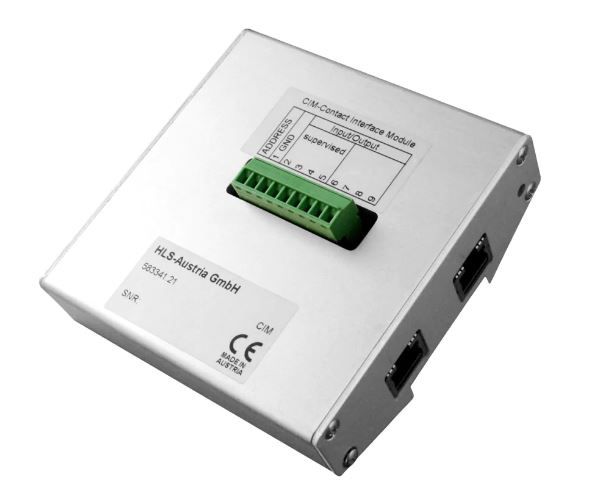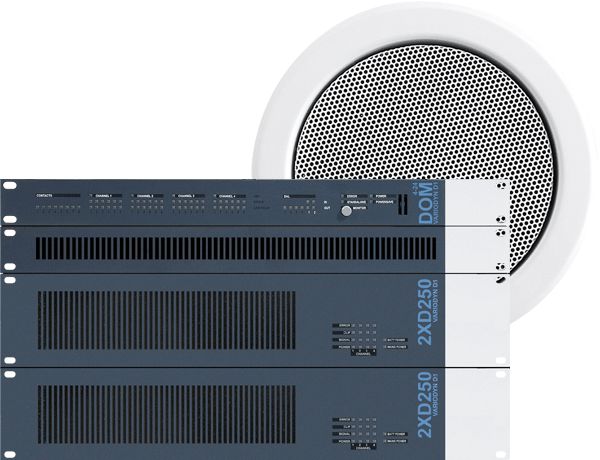 The CIM is used as an interface of VARIODYN D1 system for the connection of 8 control contacts. The 8 control contacts can be configured as either an input or an output. Four of the eight contacts can be programmed in the input function with monitoring of connection line. A 3 m long Cat 5 cable is included to connect from CIM to the TWI input of DOM.
Features & Benefits:
EN 54-16 certified
Contacts as inputs or outputs freely programmable /4 of which can be monitored
CAT5 cabling to DOM
Mounting by mounting to the DIN-track possible
Connection of different trades possible via CIM
Certifications:
EN 60598-1 zertifiziert
EN 60598-2-22 zertifiziert
EN 55015 Certified
EN 61547 Certified
EN 61000-3-2 zertifiziert
EN 61000-3-3 zertifiziert.
Others
Maximum Operating Humidity
Brand
Others
Maximum Operating Humidity
Maximum Operating Humidity : 0.15 Percentage
Installation Instructions
Name
Description
File Size
Date
Size
D1 Voice Alarm Consultant's Specification Guide
application/pdf 1.28 MB
5/8/2023
1.28 MB
Name
Description
File Size
Date
Size
D1 Voice Alarm Consultant's Specification Guide
1.28 MB
5/8/2023
1.28 MB
Name
Description
File Size
Date
Size
D1 Voice Alarm Consultant's Specification Guide
1.28 MB
5/8/2023

583341.21
Contact Interface Module CIM

583341.21
Contact Interface Module CIM