Fire Alarm Control Panels
Gent VIGPLUS-24 1 To 4 Loop Control Panel With 1 Loop Card
Gent VIGPLUS-24 1 To 4 Loop Control Panel With 1 Loop Card, By Honeywell. The Control Panel Continuously Monitor Devices That Are Connected To Each Device Loop.
Overview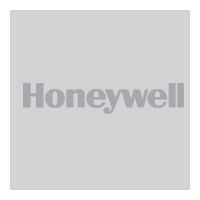 Vigilon Plus Control Panels are available in 3 sizes managing 2, 4 or 6 loops each accommodating up to 200 devices including advanced fi re sensors, interfaces, call points, alarm sounders and visual alarms. The Compact Plus 2 loop panels and Vigilon Plus 4 loop panels are available with integrated 24 hour standby and the 6 loop panel has full 72 hr standby capacity. Advanced networking options allow networking of up to 200 panels in a multi-domain structure with options of copper or optic fibre connections.
Vigilon's back-lit LCD display presents clear indication of Fire or Fault location and the control panel's innovative 8-line x 40 character display with push-button keypad is simple to use. Fire Plans can be tailored to precisely meet site requirements. Vigilon's software allows network areas to be sectored to evacuate or alert status, or configured with pre-set delays.
The Vigilon Plus Repeat control panel provides full display and control of the system. Connecting to the detection loop, the repeat panel provides a cost effective solution with minimum requirements for cabling and installation. Repeat panels are supplied complete with their own 72 hour power supply and standby batteries.
Features & Benefits:
Integral EN54-4 PSU and battery standby for 24 hours (4 loop)
Integral EN54-4 PSU for 72 hours with external batteries (6 loop)
Vigilon's advanced sensing technology and powerful software processing in the panel quickly identifies real fires
PC based commissioning tools allow complex fi re plans to be configured
Advanced loop card technology allows for system status monitoring and diagnostics
Others
Maximum Battery Capacity
Loop Capacity
Maximum Battery Capacity : 2 x 21
Installation Instructions
Name
Description
File Size
Date
Size
Vigilon Plus Consultant's Specification Guide
application/pdf 863.92 KB
8/25/2022
863.92 KB
Confirmations of Produce Type Approval
Name
Description
File Size
Date
Size
Vigilon Plus LPCB Certificate of Product Approval
application/pdf 188.56 KB
1/21/2022
188.56 KB
Data Sheet
Name
Description
File Size
Date
Size
S4-901 Detectors LPCB Certificate of Product Approval
application/pdf 1.95 MB
8/16/2022
1.95 MB
Declarations of Performance
Name
Description
File Size
Date
Size
Vigilon Plus 24 Declaration of Performance
application/pdf 627.86 KB
2/14/2022
627.86 KB
Name
Description
File Size
Date
Size
Name
Description
File Size
Date
Size
Vigilon Plus Consultant's Specification Guide
863.92 KB
8/25/2022
Vigilon Plus LPCB Certificate of Product Approval
188.56 KB
1/21/2022
S4-901 Detectors LPCB Certificate of Product Approval
1.95 MB
8/16/2022
Vigilon Plus 24 Declaration of Performance
627.86 KB
2/14/2022
SKUs

VIGPLUS-24
1 to 4 Loop Vigilon Plus Control Panel c/w 1 loop card and 2 x 21Ah batteries (supplied in Black)

VIGPLUS-24
1 to 4 Loop Vigilon Plus Control Panel c/w 1 loop card and 2 x 21Ah batteries (supplied in Black)