Fire Alarm Control Panels
NFS2-3030 Intelligent Fire Alarm Control Panel
The NFS2-3030 is an Intelligent Fire Alarm Control Panel (FACP) designed for medium- to large-scale facilities. Fire emergency detection and evacuation are extremely critical to life safety, and the NFS2-3030 is ideally suited for these applications
Overview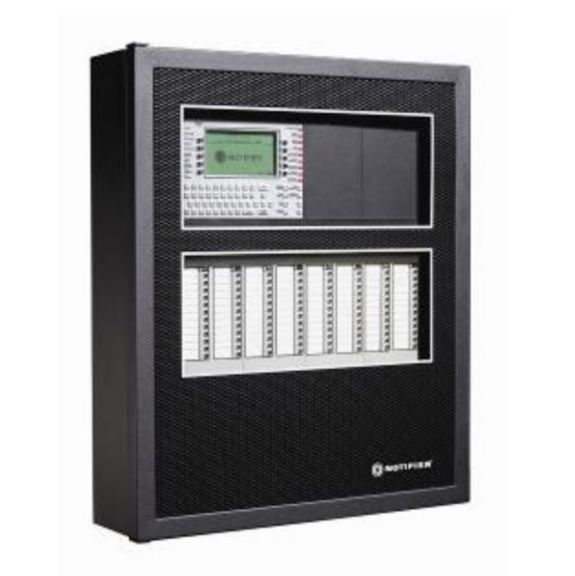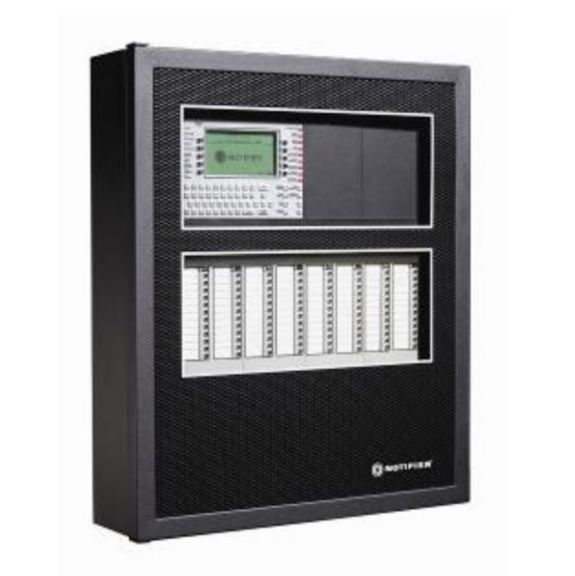 The NFS2-3030 is part of the ONYX® Series of products from NOTIFIER. The NFS2-3030 is ideal for virtually any application because it features a modular design that is configured per project requirements. With one to ten Signaling Line Circuits (SLCs), the NFS2-3030 supports up to 3,180 intelligent addressable devices.
Information is critical to fire evacuation personnel, and the NFS2-3030's large 640-character Liquid Crystal Display (LCD) present's vital information to operators concerning a fire situation, fire progression, and evacuation details.
A host of other options are available, including single- or multichannel voice- firefighter's telephone- LED, LCD, or PC-based graphic annunciators- networking- advanced detection products for challenging environments- wireless fire protection and many additional options
ONYX Intelligent Sensing is a set of software algorithms that provide the NFS2-3030 with industry-leading smoke detection capability. Drift compensation allows the detector to retain its original ability to detect actual smoke, and resist false alarms, even as dirt accumulates
Features & Benefits:
One to ten isolated intelligent Signaling Line Circuits (SLC) Style 4, 6 or 7
Wireless fire protection using SWIFT Smart Wireless Integrated Fire Technology
With built-in Degraded Mode operation, the system is capable of general alarm if a fire alarm condition is present even if the central processing unit (CPU) fails
Weekly Occupancy Schedules allow changing sensitivity by time of day and day of week
Advanced history filters allow sorting by event, time, date, or address
Certifications:
UL 864 (Fire)
UL 1076
UL 257
ULC-S527-11
UL Listed: S635
ULC Listed: S527-11
MEA: 232-06-E
CSFM: 7165-0028:0224
FM Approved
FM6320 Approved. Class 6320 for Gas Detection
City of Chicago
City of Denver
Singapore Productivity and Standards Board (PSB)
CCCF listed.
Product Type : Control Panel|ONYX
Others
Name
Description
File Size
Date
Size
NFS2-3030 Système d'alarme-incendie adressable et intelligent
application/pdf 526.31 KB
5/14/2023
526.31 KB
NFS2-3030 Listing Document
application/pdf 2.04 MB
6/6/2023
2.04 MB
NFS2-3030 ONYX Series Control Panel with Voice Engineering Specification
application/msword 361.5 KB
8/17/2023
361.5 KB
NFS2-3030 ONYX Series Control Panel Engineering Specification
application/msword 332.5 KB
8/17/2023
332.5 KB
Data Sheet
Name
Description
File Size
Date
Size
NFS2-3030 Data Sheet - Notifier
application/pdf 486.52 KB
8/17/2023
486.52 KB
AMPS-24/E Data Sheet-Data Sheet
application/pdf 361.23 KB
5/22/2023
361.23 KB
Name
Description
File Size
Date
Size
Name
Description
File Size
Date
Size

CPU2 3030D-M
NFS2-3030 CPU for Marine Application

CPU2-3030D
NFS2-3030 Intelligent Addressable Fire Alarm System: LCD Display 640 characters: English

CPU2 3030D-M
NFS2-3030 CPU for Marine Application

CPU2-3030D
NFS2-3030 Intelligent Addressable Fire Alarm System: LCD Display 640 characters: English